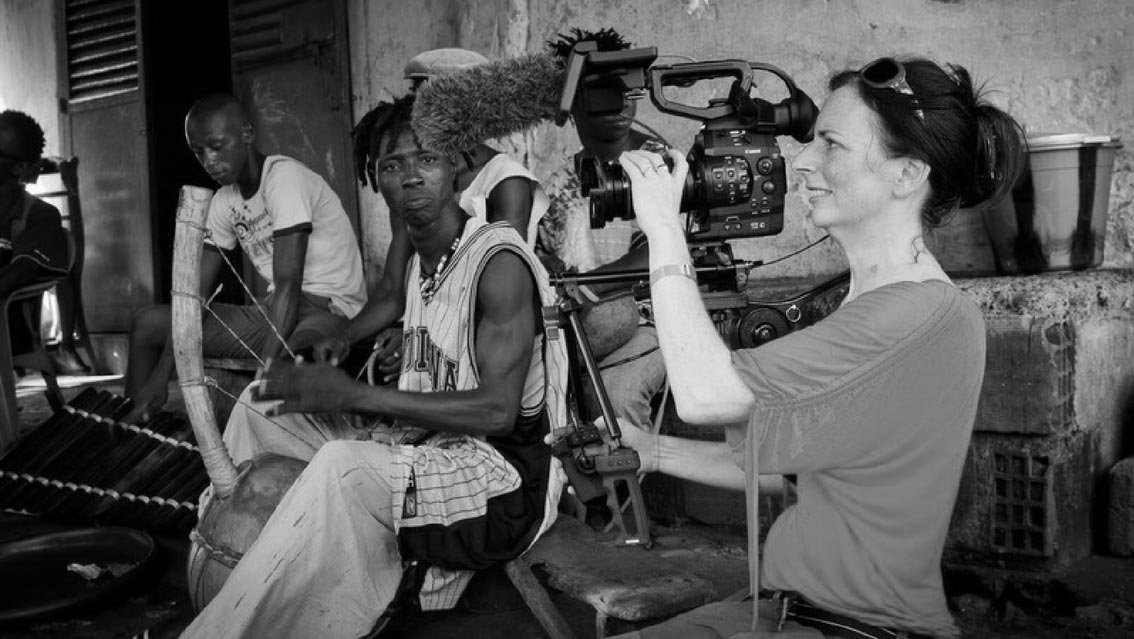 Our programs
We provide opportunities for documentary filmmakers, change-makers, educators and supporters to connect with each other and to further their funding, advocacy and impact goals.
Fiscal sponsorship
Documentary Australia grants fiscal sponsorship to independent documentary filmmakers with a quality social impact project.  It enables filmmakers to raise tax-deductible funds in Australia, at all stages of documentary development, production, post-production, outreach and impact campaigns. Whether this is your first film, or you've been making documentaries longer than we've been supporting them, if you've got a social impact goal, we can help. 
---
Filmmaker support program
Our filmmaker support program offers a range of opportunities for documentary filmmakers to gain a deeper understanding of producing films for social impact. We deliver valuable and practical information about the financial aspects of social impact documentary filmmaking, partnership building within the philanthropic and community sectors as well as how to effectively deliver and evaluate social impact campaigns that reach targeted audiences to affect real and lasting social change. 
Filmmakers can sign up to become a member of Documentary Australia to access online resources and support. We also offer tailored half-day, full-day and multi-day workshops and masterclasses in partnership with screen agencies, conferences and universities. 
---
Impact partner network
Are you passionate about creating positive social change? Are you working or advocating for transformation within the arts, environment, health + wellbeing, human rights + social justice, indigenous communities, youth + education or women + girls? Do you think storytelling will help you achieve your goals?
We want to connect with you.
We are working to deepen our engagement with a range of partners around these impact areas and support films that can help drive social change on these issues.
Sign up to our newsletter to receive updates and invitations to screenings and collaborative opportunities with documentary films in your interest area.
---
DocYOU
Want creative ways to get involved with social change initiatives? Want to join a socially-minded, engaged group of young people that love documentary?
DocYOU engages a younger generation of professionals who support the work we do by sharing our films with their networks to build audiences and  affect change.
---
Documentary film + filmmaking for the classroom
One of the most powerful ways to engage and inspire young people is through technology and film. We support teachers to use documentary films and filmmaking to enhance their lessons. No big budgets. No previous experience required.
In partnership with primary, secondary and tertiary educators we have designed and tested training and resources that are available in our online resources.
Focused around using mobile technology and free apps, our filmmaking resources and lesson plans for teachers facilitate students to lead their own learning. We also offer a list of high quality documentary films and content appropriate for each Australian Curriculum area.
---
Awards + fellowships
We partner with philanthropists and the screen industry to offer career development and funding opportunities to social impact documentary filmmakers.
SHEDOC
Supporting female documentary filmmakers take that next step in their careers by offering funding to facilitate self-directed opportunities.
DAVID + JOAN WILLIAMS FELLOWSHIP
Biennial financial fellowship worth $50,000 bestowed by former News Limited, Foxtel and Fox Studios Australia CEO Kim Williams AM in honour of his parents David and Joan.
In the end, though, remember that good writing does not happen by accident. Although we have endeavored to explain everything that goes into effective
custom writing
in as clear and concise a way as possible, it is much easier in theory than it is in practice. As a result, we recommend that you practice writing sample assignment on various topics. Getting your essay written for you by the best essay writing service is indeed much easier and more convenient than writing it yourself by
professional assignment help in new zealand
with ease
DOCUMENTARY AUSTRALIA AWARD FOR BEST AUSTRALIAN DOCUMENTARY AT SYDNEY FILM FESTIVAL
Up to 10 films are selected for the competition, which acknowledges excellence in documentary production and is open to films of any length. The jury awards a cash prize of $10,000 which is presented on SFF's Closing Night ceremony.
---
Screening Programs
We work with our impact partners to design and deliver screening programs for their audiences. Screening programs offer a unique environment around which to engage and build an audience around advocacy goals.
---
Good Pitch² Australia
Shark Island Institute and Documentary Australia together with community partners Philanthropy Australia and Pro Bono Australia, hosted Good Pitch² Australia in 2014, 2015 and 2016 at the Sydney Opera House.
Over the three events more than $14 million was raised in philanthropic grants for the funding of 19 social impact documentaries and their impact campaigns, forging priceless pro bono support and 300+ powerful strategic partnerships between community groups, the corporate sector, NGOs and policy makers.
Good Pitch² is a DOCSOCIETY project in partnership with Ford Foundation and the Sundance Institute Documentary Film Program.