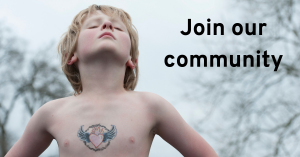 At Documentary Australia we are passionate about the impact documentary films can have on our society. We see the power stories have and their innate ability to contextualise and educate – to inspire action.
Our mission is to raise awareness on important social issues by connecting independent documentary filmmakers with likeminded individuals and organisations on the front-lines of social change.
Join our community of change-makers and supporters – Stay up-to-date on the latest work by Documentary Australia, the impact documentaries we support, screenings and special events by signing up to our monthly newsletter.