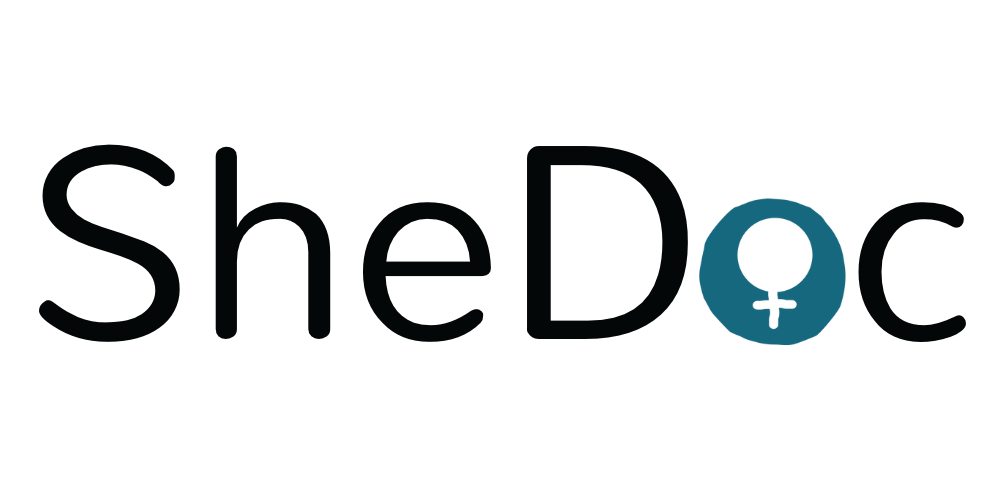 2024 APPLICATIONS
NOW OPEN
SheDoc 2024 is a Documentary Australia initiative to support female-identifying documentary filmmakers, made possible by the Queensland Government through Screen Queensland, the estate of James Simpson Love, and the Nelson Meers Foundation.
For 2024, we would like to welcome applications from filmmakers that meet each of the following criteria:
Female-identifying documentary filmmaker

Working in documentary

Resident of Queensland

Any career stage and in any key creative role.
This professional development program is aimed to support women working in key creative roles in the documentary sector including producers, directors, writers, cinematographers, editors, sound designers and composers. Applications are encouraged from women from under-represented backgrounds, including those identifying as Aboriginal and Torres Strait Islander, LGBTQIA+, culturally and linguistically diverse, living with disability and based in regional and remote areas.
Our aim is to award up to six grants:
to encourage new voices

to enable skills to be consolidated or developed

to assist the development of projects

to assist in building strategic audience engagement strategies

to enable attachments, travel and professional development opportunities.
The goal of SheDoc 2024 is to develop and foster women's voices exploring varied and nuanced perspectives on issues that affect the lives of women and to support creative and leadership aspirations amongst female-identifying documentary filmmakers.
Estate of James Simpson Love
Documentary Australia established the SheDoc fellowship in 2016 and since then, the need to address significant under-representation of women in the media has not diminished. Still today, many key leadership roles in documentary filmmaking are male dominated. 
This is what we did then and this is what we would like to do again… 
SheDoc 2024 is a natural continuation of Documentary Australia's successful SheDoc fellowship. Since 2016, the SheDoc fellowship has accelerated the careers and projects of six female filmmakers by providing financial support for their professional development and enabling recipients to travel with and attach to experienced mentors. We learnt first-hand how the intervention of this program can elevate the careers of filmmakers and their projects' outcomes.  
With momentum building against inequality, and the consistent lack of diverse perspectives, the time is now for more stories to be told by women about women – and for women's careers to be advanced in filmmaking. We need to hear more from women's perspectives in mainstream media.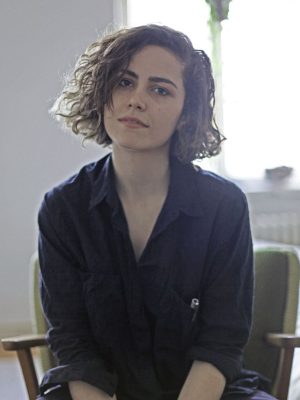 Charlotte Mars – Producer
Charlotte is a producer who focuses on queer identity and the lives of women across both fiction and documentary. Charlotte has worked on award-winning projects including ABC's The Slap, Foxtel's The Devil's Playground and Gayby Baby, which she produced alongside director Maya Newell under the production company they co-founded, Marla House.
SheDoc funded Charlotte's move into directing and the development of her feature documentary, Muscle. It also provided her the opportunity to undertake a mentorship with visual artist and filmmaker Amos Gebhardt.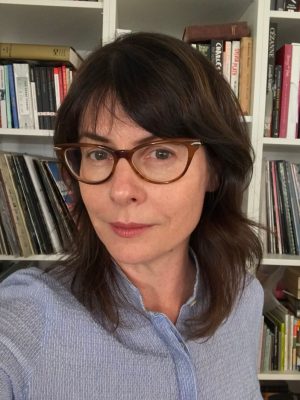 Philippa Bateman – Producer
Philippa is a producer with 25+ years industry experience. She is the founder of production company Enigma Machine, prior to which she was CEO and co-owner of award-winning production company April Films.
SheDoc allowed her to move from producing to directing and to travel to the USA to work with Alec Gibney as a mentor in his New York production company. On return, she revived an old project from 15 years ago and wrote and directed Wash My Soul in the River's Flow which launched at the Sydney Film Festival in the State Theatre and was released theatrically in 2022.
"SheDoc was professionally life changing. It gave me the confidence to do things outside how I was defined in the industry" – Philippa Bateman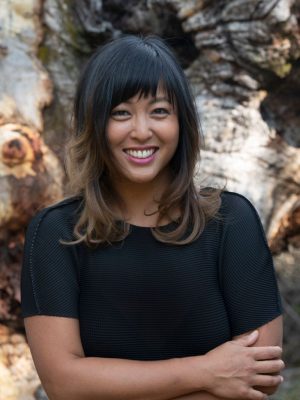 Vera is an experienced director, producer and cinematographer passionate about creating legacies through documentary. She is also the founder of Vera Hong Productions.
Vera used her SheDoc funding to develop a docudrama about the ancestral remains of the 42,000 year-old Mungo Man to the Willandra Lakes region of the Mutthi Mutthi, Barkandji and Ngiyaampa people. The opportunity involved mentorship from acclaimed producer Bridget Ikin and funded the employment of Mutthi Mutthi elder Aunt Mary Pappin as writer and cultural advisor.
"Thank you SheDoc for the opportunity to make new connections, undertake mentorships, support our collaborators and refine our project creatively ready for the next phase" – Vera Hong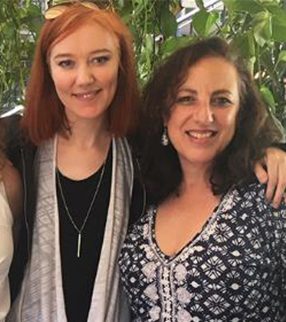 Gemma is an emerging observational documentary filmmaker who centres the stories and communities of her native Western Sydney through her films.
Gemma used her grant to fund the research and development of a slate of documentaries, two AFTRS courses that would progress her career, and intensive mentorship from documentary filmmaker Tom Zubrycki.
"The SheDoc funds kept me going during the research and development stage when I had no funding, and I'm so grateful for that" – Gemma Quilty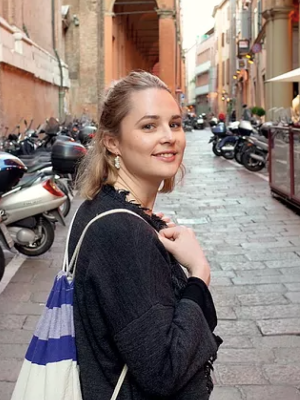 Georgia quinn – Filmmaker
Georgia is a filmmaker and impact producer with a passion for sharing under-represented stories.
SheDoc provided Georgia with the opportunity to work with Walkley Award-winning video journalist and filmmaker Yaara Bous Melhem on an intense professional development schedule. Since SheDoc, Georgia has travelled with Yaara, supporting her documentary work for Al Jazeera and has become a sought after Impact Producer working on In My Blood It Runs and Unseen Skies.
"We all know that elevating women's voices is beneficial for all of society, and I am grateful to have the resources to be mentored by strong women and to have the space to develop my own work." – Georgia Quinn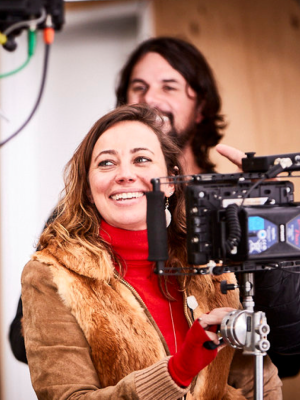 Justine is a director with over 15 years of multi-platform experience. She is the director of Tall Poppy – A Skater's Story, which followed Australia's best female skateboarder Poppy Starr Olsen over ten years from the bowl at Bondi skatepark to qualifying for the Tokyo Olympics.
Justine used her SheDoc funding to travel to the US to film and edit her film. She was also able to work with critically-acclaimed director, Lucy Walker, and gain invaluable guidance from several US-based mentors.
"It was a super informative and awesome experience and I can't thank the donors enough for the support and Documentary Australia for the opportunity" – Justine Moyle