We amplify powerful documentaries to inspire action on important social issues
We connect filmmakers, activists, educators and change-makers and empower them to maximise their advocacy and impact goals.
It is our mission to advance awareness and inspire action on important social issues by supporting independent documentary filmmakers and organisations on the front-lines of social change, and amplifying the impact of their works to encourage empathy, activism and social transformation.
Our expertise, guidance and resources help creatives, not-for-profits, educators, and change-makers work together to achieve their goals and maximise their social impact through the power of documentary.
We enable impact documentary projects to raise tax-deductible funding and make it possible for passionate philanthropists to collaborate with filmmakers to tell stories that change lives.
We support documentaries that inspire change across a broad range of issues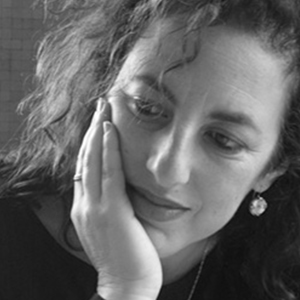 Mitzi is a founder and CEO of Documentary Australia Foundation, having been instrumental in its realisation since its inception in 2006. With 30 years experience as a documentary director, producer and editor through her production company Looking Glass Pictures, she has created many award-winning international documentaries. Her most recent films include Ka-Ching! Pokie Nation, which was broadcast on the ABC in October 2015 and Night Parrot Stories, which premiered at the 2016 Sydney Film Festival. Previous credits include A Common Purpose, winner of the Audience Award for Best Documentary at the 2011 Sydney Film Festival and nominated for Best Feature Doc at the 2012 AACTA Awards. End of the Rainbow (SBS, ARTE, ITVS) screened at over 20 international festivals and was the winner of eight awards including the IDFA 2008 award.
Mitzi's other credits include Hatred (ABC), Ports of Destiny (SBS), Chinese Take Away (SBS), Bloodlines (ABC), Memoirs of a Plague (NAT GEO) which screened in competition at IDFA 2010, and Love and Sex in an Age of Pornography (SBS 2013). From 2002 to 2008 Mitzi was Co-Head of Documentary at Australian Film Television and Radio School. She has also been Co-Chair of the Australian International Documentary Conference, and co-founded OzDox, a monthly forum on documentary culture. Mitzi holds a BA from the University of Sydney and a PhD in Cultural Studies and Political Philosophy.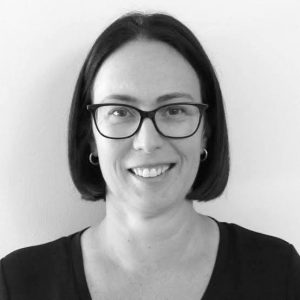 Lisa came to the film industry after a career in banking and has a strong background in accounting and finance. Lisa worked on the distribution and impact campaign for Gayby Baby (2015) and with Screen Impact on the distribution of Motorkite Dreaming (2016). In 2018 Lisa gained her Diploma in Production Accounting from the Australian Film and Television School.  Most recently, Lisa was an Associate Producer on In My Blood It Runs (2019) prior to her start at Documentary Australia Foundation as our Chief Financial Officer.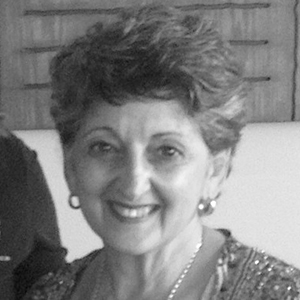 Commencing with Documentary Australia in January 2017, Annie has 15 years' experience working in the not-for-profit sector, including providing NSW/ACT Member Services for Philanthropy Australia, the national peak body for trusts and foundations, and as Grants and Office Manager for the Nelson Meers Foundation. Annie's career has spanned all areas of philanthropy. She has had a continual interface with Australian philanthropists and non-profit members, and coordinated specialised events for Philanthropy Australia whilst also managing an array of databases and applications; supported the implementation of strategic plans; managed national conferences and coordinated the logistics for a philanthropists' New York Study tour in 2014. Annie has a passionate interest in documentary film and is excited to have joined the Documentary Australia team.
Connect with Annie on LinkedIn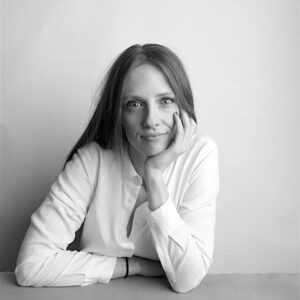 Impact & Education Director
Stephanie (she/her) is a documentary filmmaker and impact producer working on unceded Gadigal, Gooniyandi and Bunuba lands. She is known for Undermined – Tales From the Kimberley, which premiered at MIFF and was awarded the Antenna Film Festival Audience Award for Best Documentary ahead of festivals and a national cinema release. As a director, Stephanie has created short docs for The Guardian, The Australian, The West and National Indigenous Times. Her series Voices of the River premiered at Melbourne Documentary Film Festival and won Best Documentary awards at Sydney Web Fest, Apulia Web Fest, and New Zealand Web Fest, before releasing online with impact partners and achieving a record 43,000 submissions to a government inquiry. She made follow-up series Martuwarra: River of Life with the Martuwarra Council for broadcast on NITV in 2022. Stephanie has consulted on Telly Award-winning Young, Black and Behind Bars (Al Jazeera), Incarceration Nation (NITV/SBS) and Climate Change & Other Small Talk (Why Not Theatre), and was a 2021 fellow with UnionDocs Center for Documentary Art in Brooklyn, NY.
Stephanie has also worked in the university sector, winning Green Gown Awards for her social welfare and environmental sustainability campaigns at University of Technology Sydney. She recently worked as a researcher on Indigenous housing, climate change, social equity and policy with the University of Sydney and Australian Housing and Urban Research Institute.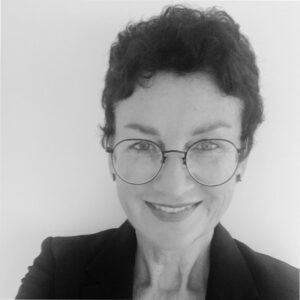 Partnerships & Development Director
Sharlene joined Documentary Australia after leading WWF-Australia's Impact Partnerships team and securing significant funding from Philanthropy, Corporate Partnerships, Grants (Government, Private and Corporate Foundations) and Bequests. With previous roles in the disability, agriculture, wine and tourism sectors, her strengths lie in setting and achieving strategic objectives, generating and growing lasting relationships for sustainable financial support, developing high performing teams and establishing collaborative, transformational partnerships. Sharlene has a Bachelor of Arts from The University of Sydney, speaks French and Indonesian and believes in the power of sharing our stories to inspire hope, challenge the status quo, drive social change, promote thought leadership, spread empathy, encourage creativity and celebrate life.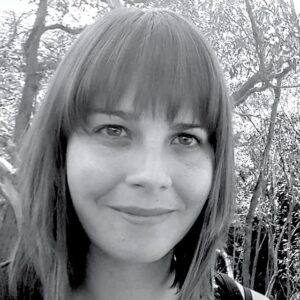 Impact & Evaluation Director
Lucy has extensive experience as a social impact evaluator in the not-for-profit, government and university sectors. She has designed and implemented numerous evaluations and outcome frameworks, including at The Salvation Army, The Benevolent Society and Macquarie University, and conducted research to support child protection services at FACS. She has also worked in social policy roles and co-designed an innovative early learning program for disadvantaged families. Lucy is passionate about using data and information to tell powerful stories, facilitate strategic impact and create social change.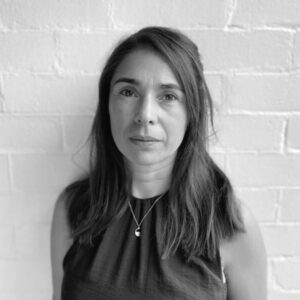 Commencing with Documentary Australia in 2016, Lisa has led impact campaigns for award-winning Australian documentary films, including Backtrack Boys (Dir. Catherine Scott), Incarceration Nation (Dir. Dean Gibson), Visible Farmer web-series (Dir. Gisela Kauffman and Producer Carston Orlt), and Delikado (Dir. Karl Malakunas).
Lisa has mentored over 20 environmental films in impact as part of the Documentary Australia Environmental Incubator Program in 2020/21 and is managing the 2023 Environmental Accelerator Program. In 2023, Lisa also leads and mentors Impact Producers in the inaugural Documentary Australia Impact Producer Program.
Lisa has over 25 years of experience in PR, marketing, events, digital communications, and design management working for high-profile agencies and campaigns including Ogilvy, Naked, There Design, Play Events and London-based agencies including Freud Communications.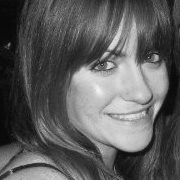 Marketing & Communications Manager
Emily has a background in marketing and content production with a focus on the not-for-profit, news, travel and entertainment sectors.
Emily believes in the importance of telling the stories that need to be heard, the stories that can help educate, empower and encourage positive change on both an individual level and as a wider community. This is why Emily loves documentaries and enjoys being part of Documentary Australia.
Evaluation & Partnerships Co-ordinator
James comes from a background social impact, evaluation & relationship building, with experience working in various roles in the not-for-profit & customer experience sectors. After completing a Bachelor of Social Sciences from Macquarie University in 2018, James worked for Royal Far West where he worked with schools & communities to support children in regional areas in accessing allied health. He also has experience working on real world monitoring & evaluation projects to measure social impact at Macquarie University. James has a keen interest in creating & measuring social impact and in building strategic partnerships to drive social change.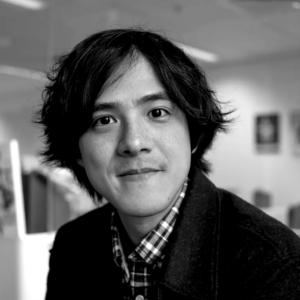 Social Media Co-ordinator
Benson Wu, passionate about diverse representation, equality and storytelling, is the founder and festival director of the Taiwan Film Festival in Australia since 2018. Benson has been working in the arts and film festival industry worldwide for many years, including Mardi Gras Film Festival, Sydney Film Festival, Programmers of Colour Collective, Asia Pacific Queer Film Festival Alliance, Taiwan International Queer Film Festival and many more. In 2020, Benson founded What! Marketing and Media Agency brings in a plethora of skilled freelancers and people with CALD backgrounds to work together and create an ethical marketing campaign and enhance diverse media representations for various commercial and not-for-profit organisations.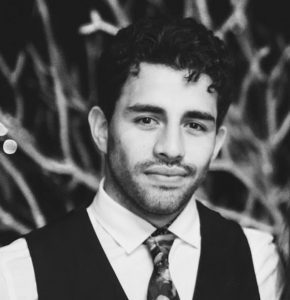 Digital and Communications Manager
Diego is passionate about social change and the power information can give individuals. He believes, in today's fast-moving world, digital communications play a vital role ensuring society remains well informed. Living or working in Mexico City, Singapore, Chiang Mai, Qatar and Sydney – has shown him first-hand the meaningful connections that are made through storytelling and the spark they create. Diego has previously worked in the social sector, co-founding community organisations for the LGBTQI+ community, advocating for health programs and working with Indigenous entrepreneurs to develop business strategies. With experience in social media management, business development and strategy; he hopes to facilitate social change by spreading information far and wide.
Connect with Diego on LinkedIn
Andrew Myer AM is currently Chairman of the Sidney Myer Fund (since 2020 and a trustee since 2011) and for five years held the position of Director and Co-Vice President of The Myer Foundation. Andrew served as a Trustee of Arts Centre Melbourne (2018-2021) and Chair of the Arts Centre Melbourne Foundation (2017-2022). He has been the Chair of Documentary Australia since June 2022. A producer and executive producer of more than ten Australian feature films, Andrew's credits include Radiance, Three Dollars, Look Both Ways, Paper Planes and The Dry. Andrew was on the council of the Australian Film Television and Radio School for six years.
Ben Ferris is one of Australia's most respected experts in education for the screen and media sector, and is a passionate champion of the arts. He founded the UBS Film School at the University of Sydney in 2001, and the world-renowned Sydney Film School in 2004, built around the core values of Courage, Curiosity and Compassion. As its Director for fourteen years he has produced 1000+ alumni who work in the film industry in more than 40 countries worldwide, and 1000+ student short films that have been screened in hundreds of film festivals worldwide, including 20 Academy-Accredited festival screenings. He has built study exchange programs into leading film institutes around the world including into Paris, New York, Madrid and Moscow. Mr Ferris is also an internationally critically acclaimed film writer/director in his own right, winning the Akira Kurosawa Grand Prix in Tokyo in 2005, and in 2018 was nominated for the prestigious Eurimages Project Lab Award at the 53rd Karlovy Vary International Film Festival.
Anita Jacoby is one of Australia's most experienced media executives. An award-winning TV and film producer she has created and produced hundreds of hours of content across most genres including documentary, factual and current affairs. Anita is currently an Associate Member of the Australian Communications and Media Authority. More recently she was Managing Director of ITV Studios, responsible for the Australian operations of this UK publicly listed company. Prior to ITV, Anita managed one of the most successful independent production companies, Zapruder's other films alongside Andrew Denton. Zapruder's produced many original programs and documentaries including Enough Rope, The Gruen Transfer, Elders, Angels & Demons and God on My Side. Her work has seen her awarded five Australian Film Institute (AFI) Awards, an AACTA, an Order of Australia Media Award, Logie, Asia-Pacific Broadcast Union Award and numerous other professional awards. Anita is a strong advocate for women in media and leadership. She is a member of Chief Executive Women and the Australian Institute of Company Director's. She's also a Director of Women in Media, the Australian Film Institute/AACTA, The Funding Network, an Ambassador and Chair of the Duke of Edinburgh 60th Anniversary Committee, a member of Screen Producer's Australia and an Ambassador/Advisory Board member for 1 Million Women. Anita has also been a Director of headspace (National Youth Mental Health Foundation), Arts Law Centre Australia and the NSW Alzheimer's Advisory Board. She also supports a number of NFP's, including the Belvoir Theatre and since 2013 has overseen an annual scholarship for young broadcast journalists through the prestigious Walkley Foundation.
James is an experienced finance professional with significant experience in finance, strategy and corporate development in the consumer products and media industries. Currently with Wesfarmers, James has previously held CFO positions for Sara Lee Corporation's Australia and New Zealand business, Valspar Australia and New Zealand, and Pinnacle Bakeries. James has contributed to several non-profit arts organisations in an advisory capacity in both Sydney and Chicago. James holds an MBA from Kellogg Business School at Northwestern University, has completed the Australian Institute of Company Directors course and is a member of the Australian Institute of Chartered Accountants.
Sue Maslin is one of Australia's most successful screen producers, with a track record of creating award winning films. She has produced or executive produced recent documentaries including Anonymous Club, Brazen Hussies, Ablaze and The Show Must Go On. Sue established Film Art Media in 2008 which distributes screen content across many platforms. Sue's outstanding 35-year contribution to the Australian screen industry has been recognised in numerous ways. She was appointed Adjunct Professor of the School of Media & Communication at RMIT University and in 2012 received the inaugural Jill Robb Award for Outstanding Leadership, Achievement and Service to the Victorian Screen Industry. In 2019 Sue was appointed as an Officer (AO) of the Order of Australia for distinguished service to the Australian film industry as a producer, and through roles with professional bodies.
Ian McGill is a corporate lawyer and company director. He was a partner at the law firm Allens for 30 years, including a stint as managing partner of the firm (then known as Allen Allen & Hemsley). His areas of legal specialisation are corporate governance, telecommunications and media regulation and technology contracts. He has a strong interest in Australian television and film content, financing and production and has acted for many content producers and film industry participants over the years. Ian is also actively involved in assisting Aboriginal and Torres Strait Islander peoples to achieve constitutional recognition, including a constitutionally anchored mechanism of providing First Nations peoples a voice to the Parliament. Ian is an experienced mentor, including mentoring chief executives in the not for profit sector through Kilfinan Australia. Ian is a director of the Sydney Institute of Marine Science (as a non-academic representative of the University of Sydney), a director of the Trustee of the SIMS Foundation, a professional fellow in the Law School of the University of Technology, Sydney and a member of the Australian Institute of Company Directors.
Michael is the founding Director of 9Springs, a privately held Australian property investment and advisory group working with ASX listed organisations, private companies, family offices and not-for-profit clients. Michael has held multiple roles with high growth organisations focused on driving strategy and has had experience in international capital markets, including managing the delivery of projects up to A$2b. Michael is the co-founder of the property tech start-up, Blockbrief and is a mentor and early-stage investor to a number of Australian start-up companies. Michael comes from a family of professional musicians and is a strong advocate for the arts in Australia. Michael is a founding member of Documentary Australia's DocYou program.
In 1994, after 15 years working in recruitment in the UK and Australia, Winsome founded the Sydney-based recruitment company Quay Appointments. Over the following years, Winsome built it to a turnover of 60 million dollars per annum, and in mid-2019, she successfully sold Quay to a large international firm.
Since the sale of her business, Winsome has turned her attention to sharing what she has learned, helping companies through recruitment challenges, as well as assisting with business development and working as a leadership and executive coach, growth adviser, mentor.