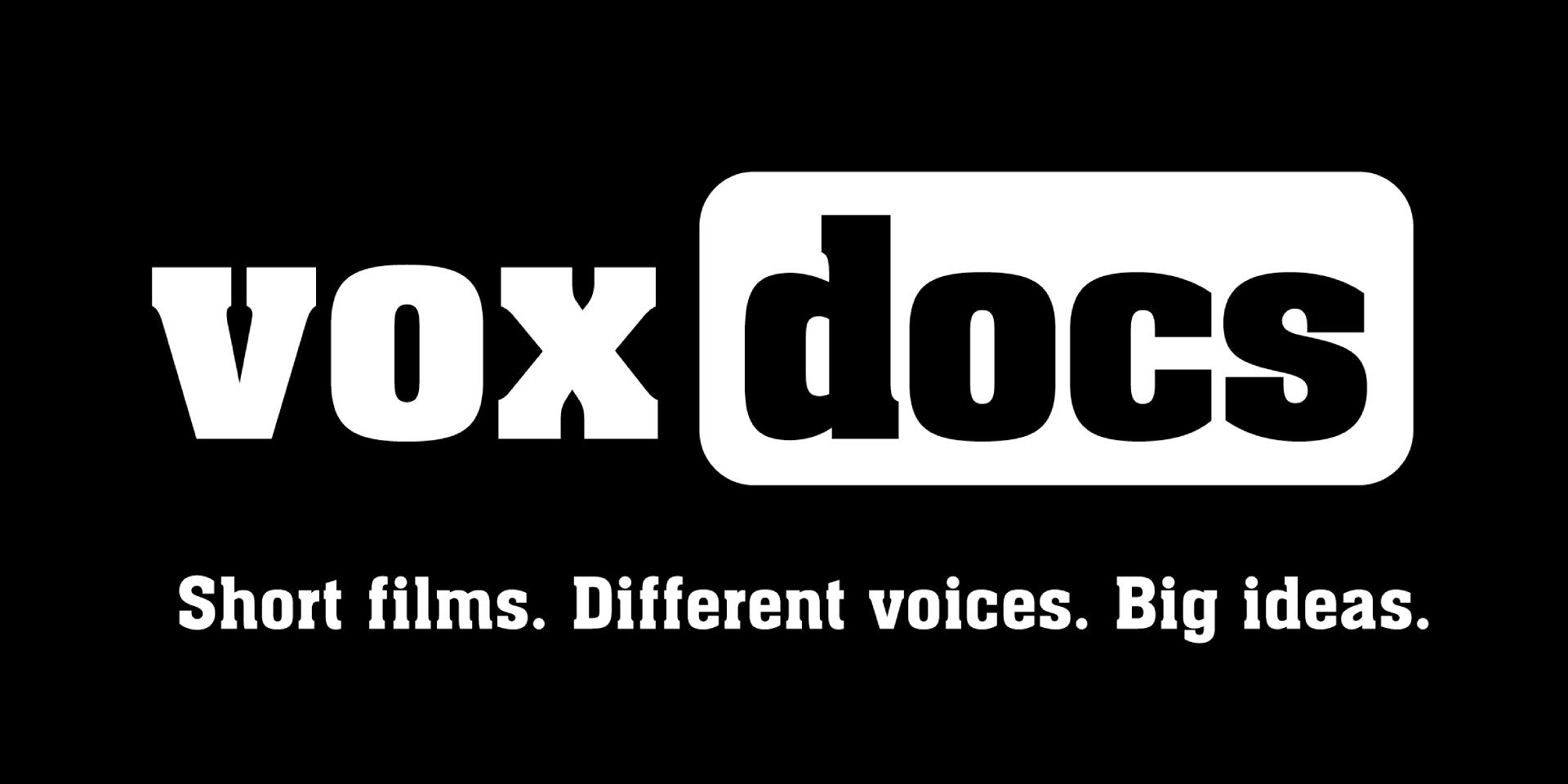 voxdocs is a new initiative from Shark Island Institute and Documentary Australia, in association with The Sydney Morning Herald and The Age.
Eight of Australia's established and emerging filmmakers have been invited to each create a five minute documentary that explores the current state of the performing arts in Australia.
As part of The Good Weekend's Art & Culture issue, you'll find the films on The Sydney Morning Herald and The Age websites from October 3rd 2020.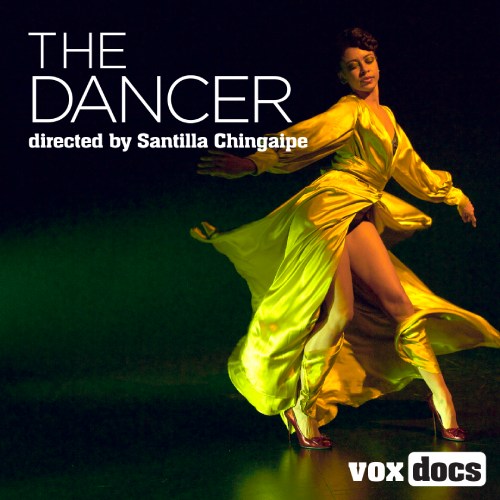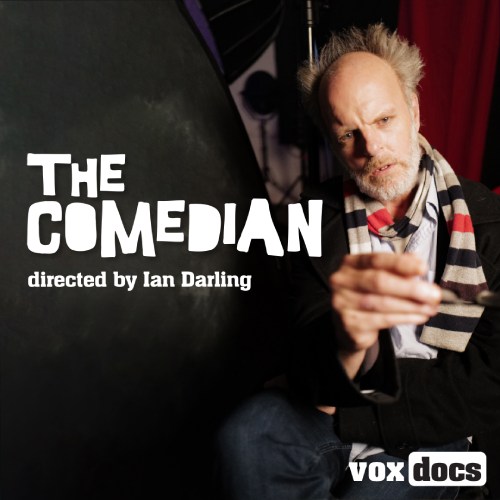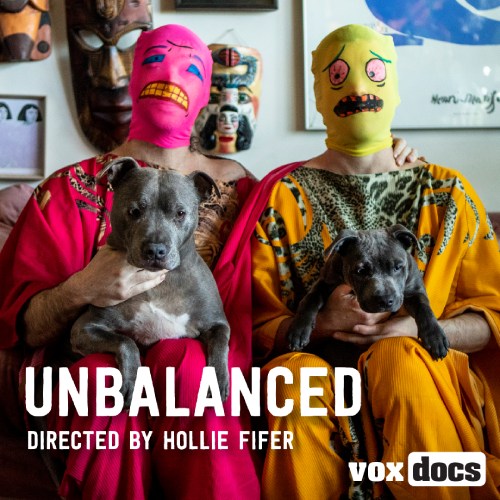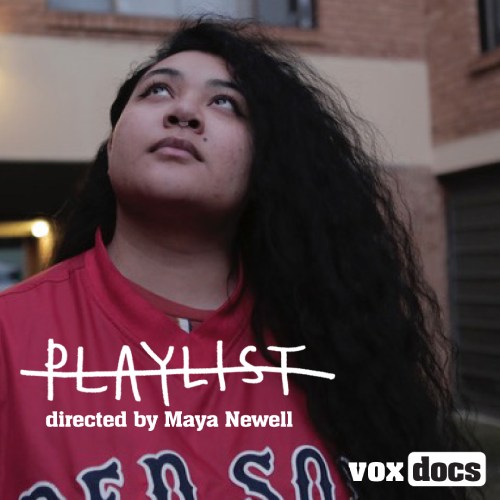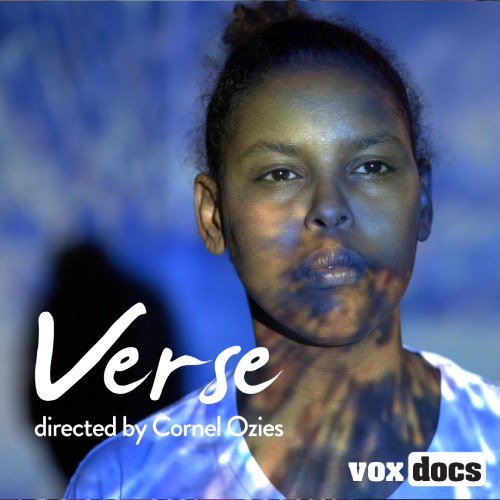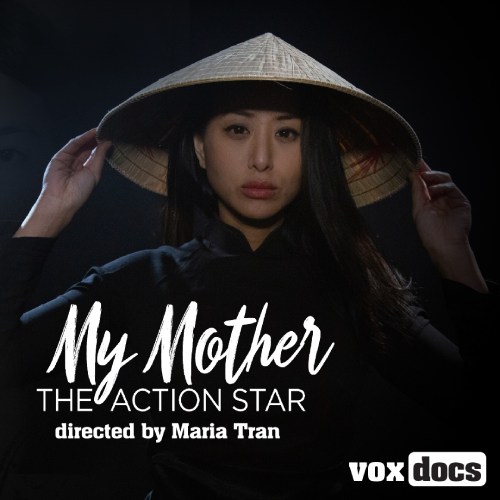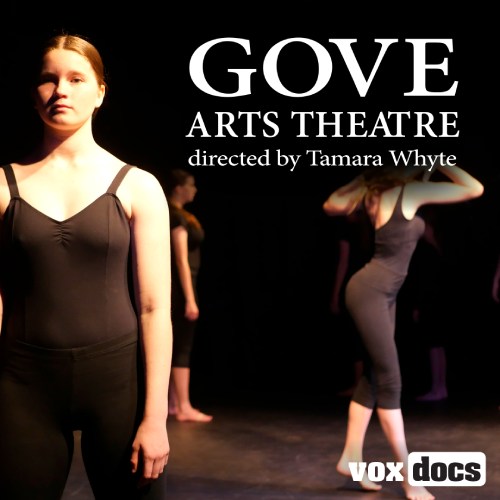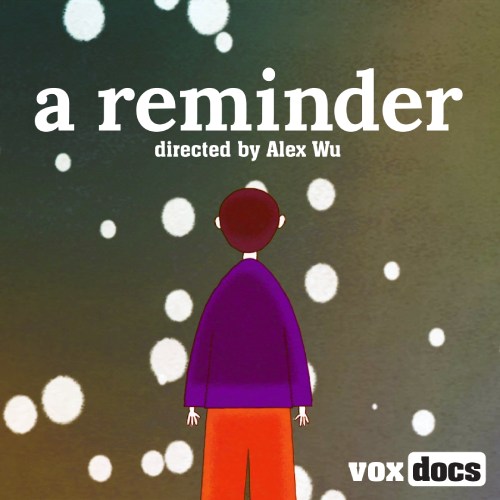 Watch the films online at
https://www.smh.com.au/voxdocs
https://www.theage.com.au/voxdocs
Read the articles in

THE DANCER highlights the impact of racial inequality through the experiences of artists from African diaspora backgrounds.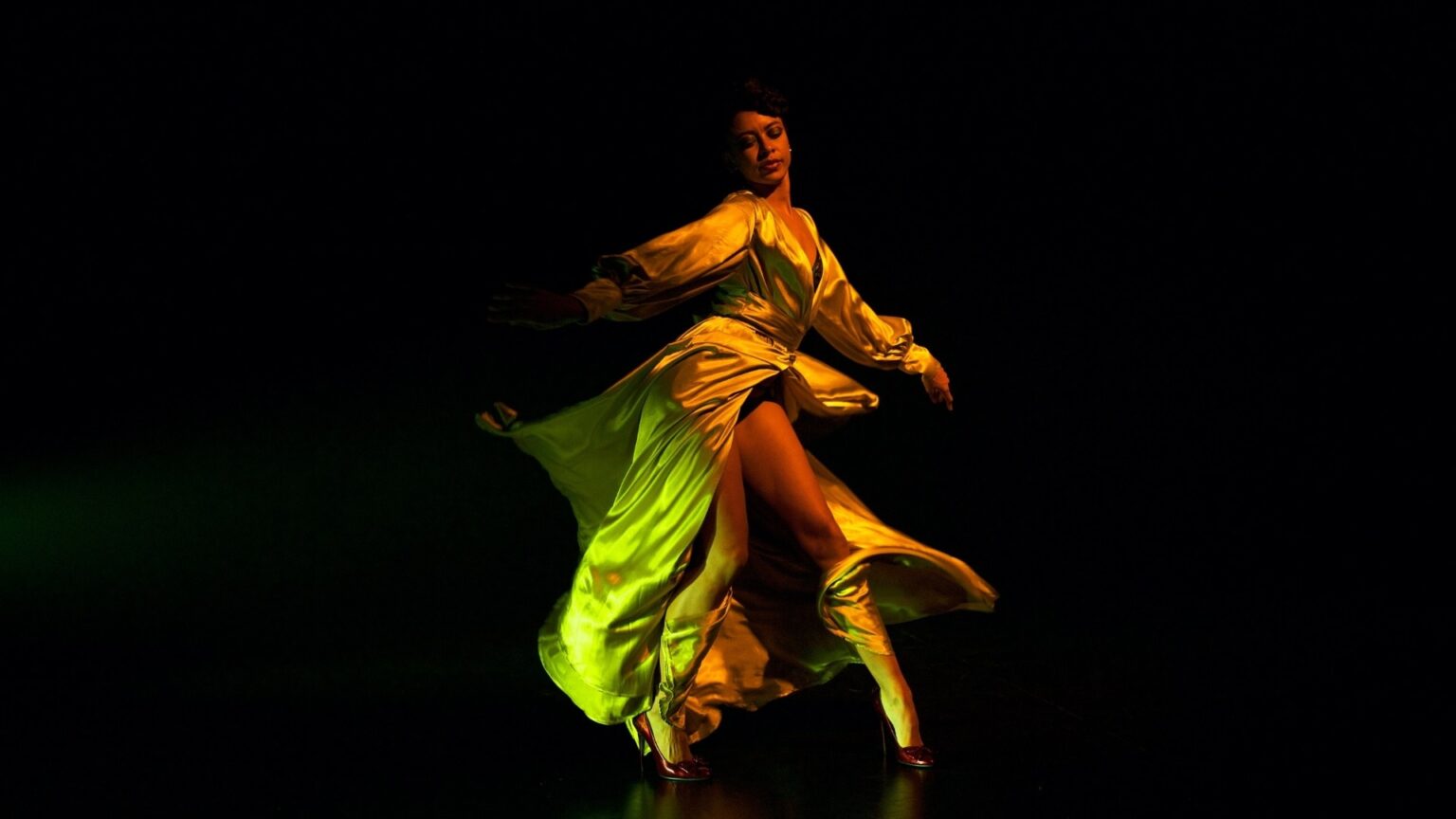 Synopsis: What impact does systemic racism have on artists? THE DANCER explores the motivations, dreams and harrowing accounts of racism in the arts industry through the stories of non-white creatives and interpreted through a dance choreographed and performed by acclaimed Congolese-Australian burlesque dancer, choreographer and performing artist, Zelia Rose. It asks the sector to actively work to dismantle racism which has long lasting impacts on creatives.
Dance is deeply rooted in African diaspora communities, and has historically intertwined social and political issues.
It is with this backdrop, that I wanted to introduce Zelia Rose – a talented performer in her own right. At a time when the global Black Lives Matter movement has highlighted the continued impact of racial injustice and anti-Blackness, this film seeks to shift the focus to the arts industry in Australia through the stories of young creatives who've been impacted by racism.
Addressing the barriers that are imposed by racism is one way that the industry can work towards dismantling the issue. The film highlights the barriers that these artists have had to overcome.
Although systemic racism is prevalent across all industries, it is my hope that THE DANCER promotes greater awareness in the arts industry about racial inequality so that creatives aren't missing out on opportunities because of their skin colour.
Santilla Chingaipe is a journalist and filmmaker whose work explores migration, cultural identities and politics. She is a regular contributor to The Saturday Paper, and serves as a member of the Federal Government's Advisory Group on Australia-Africa Relations (AGAAR).
She wrote and directed the arts documentary series THIRD CULTURE KIDS for the ABC. Other credits include the short documentary BLACK AS ME.
Her first book of non-fiction detailing the stories of convicts of African descent transported to the Australian penal colonies, is forthcoming with Picador in 2021.
The recipient of several awards, she was recognised at the United Nations as one of the most influential people of African descent in the world in 2019.
Stand-up comedian Greg Fleet discovers the reality of performing for laughs without an audience.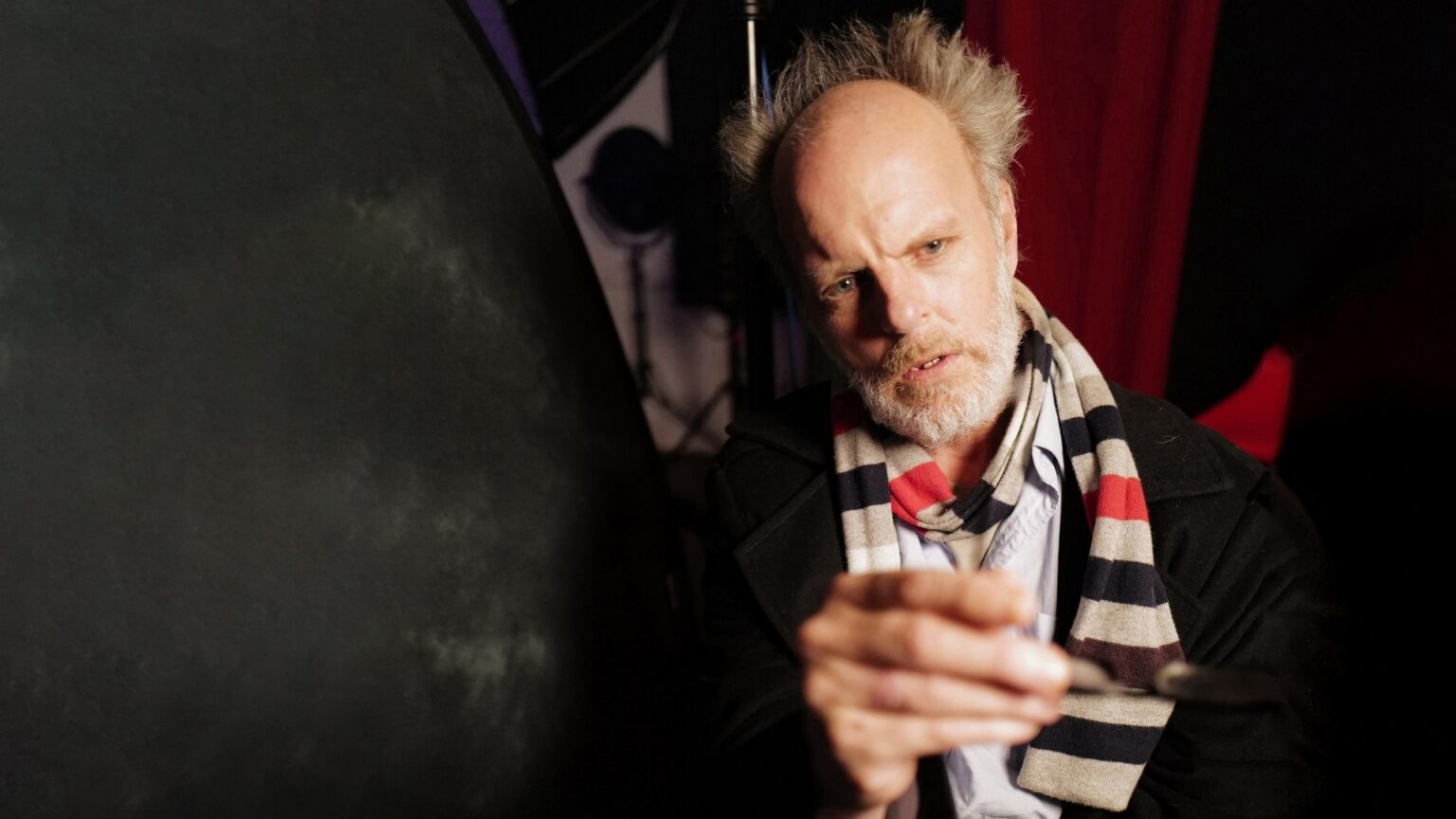 Synopsis: Internationally renowned stand-up comedian Greg Fleet is at the top of his game. The only thing he needs is an audience. Covid has closed down venues across Australia and live performances have been made impossible. When the reality of performing for laughs without an audience finally dawns on him, it raises some serious questions about his own mortality as a performer. He questions whether audiences will ever return, at a time when those who once laughed with him are now at home staring at their screens. What is left for this ageing performer, when there is no safety net and all is stripped away?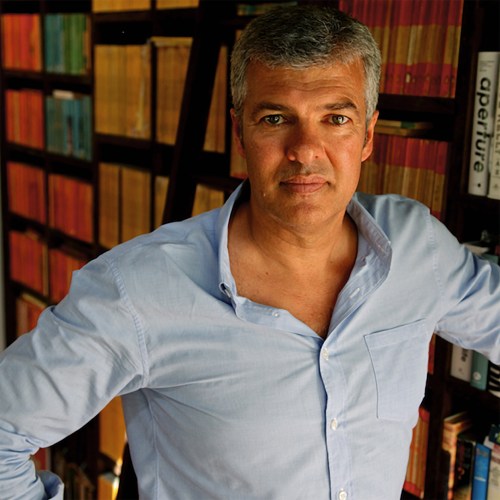 Greg Fleet and I have been great friends since the mid-70's when we were both at boarding school together in Geelong. We did many plays together at school and both still have a strong interest in the performing arts. We are currently writing, together with director Sarah Butler, a new play, THE TWINS. It's a two hander and we will both be acting in the piece too. The story has evolved from our experience of playing twins in Shakespeare's THE COMEDY OF ERRORS back in 1978. We are hoping to launch the play on the fringe festival circuit in early 2021.
While writing the play, during three development workshops at the Shark Island Institute Kangaroo Valley, the idea of THE COMEDIAN emerged. Greg is one of Australia's great stand-up comedians, and has been performing around the world since the 1980's. I observed Greg's frustration and disillusionment at not being able to perform during Covid, and his fears for the craft when and if venues open again after the pandemic. Even while artists were taking their craft on-line, for Greg, the art of stand-up comedy just doesn't work without an audience. The audience and performer feed each other. The seed for the film was planted. I wanted to examine how a stand-up performer would operate without an audience, and explore the consequences of shutdown.
We hastily gathered our favourite documentary film crew, and over a day and night of filming in the Upper River Community Hall at Kangaroo Valley, the documentary emerged.
I had the great pleasure of directing Greg Fleet in THE COMEDIAN, which is one of the 8 short documentaries forming part of the initial voxdox, the new initiative of Shark Island Institute and Documentary Australia Foundation, in association with the Sydney Morning Herald and The Age.
Ian Darling is an award-winning documentary filmmaker with Shark Island Productions.
His Director credits include THE FINAL QUARTER, PAUL KELLY – STORIES OF ME, THE OASIS, SUZY & THE SIMPLE MAN, IN THE COMPANY OF ACTORS, ALONE ACROSS AUSTRALIA, WOODSTOCK FOR CAPITALISTS, POLLY & ME, and THE SOLDIER.
He is currently producing THE DEPARTMENT Ian's films have won AFI/AACTA awards and he received the Byron Kennedy Award at the 2018 AACTA awards. He was the founder of Documentary Australia and Good Pitch Australia.
Stuck in their apartment during Melbourne's coronavirus lockdown, performance artists Will and Garrett Huxley are looking for a way out. Welcome to the colourful escapist world of The Huxleys.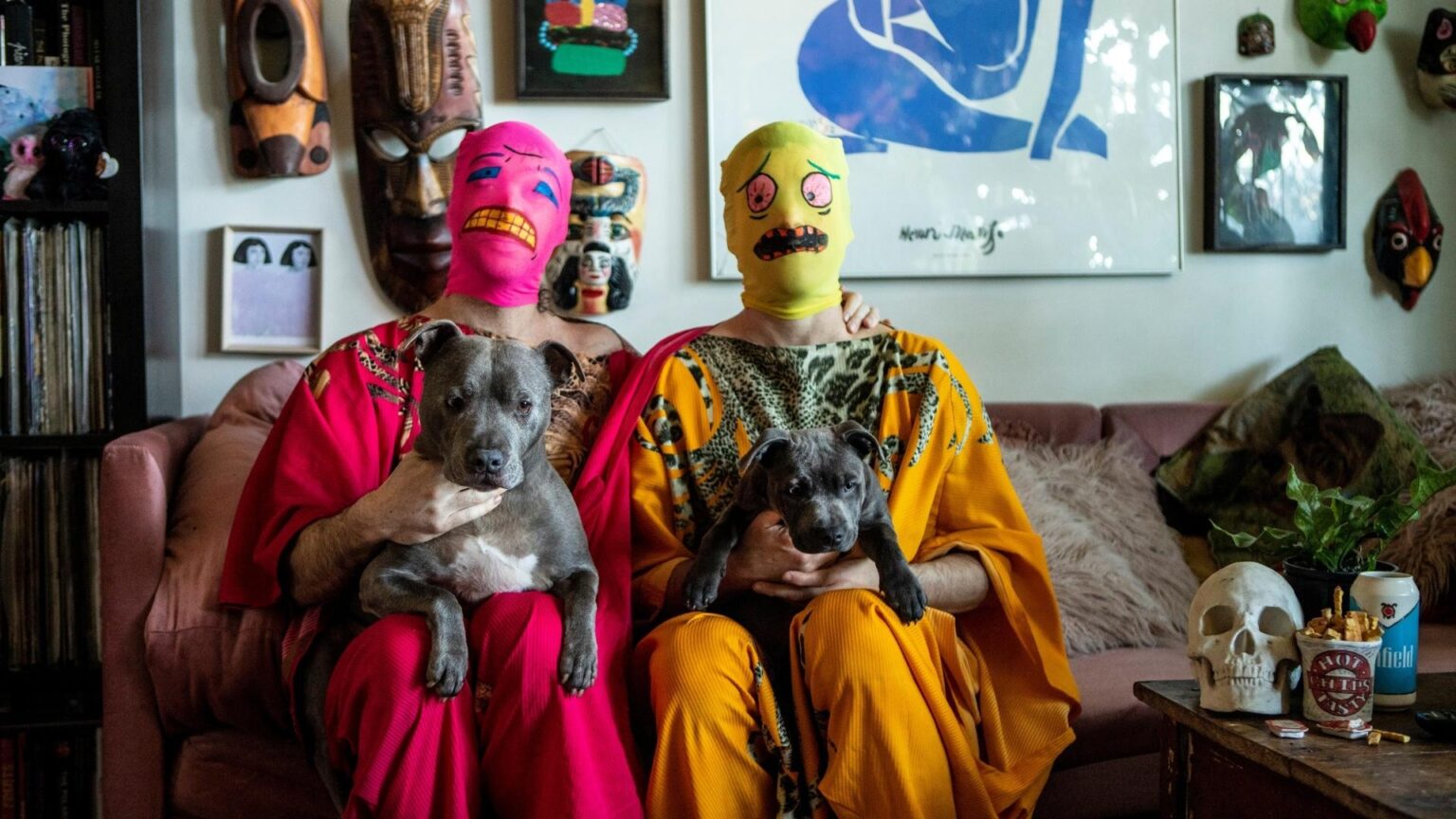 Synopsis: Stuck in their apartment during Melbourne's second-wave coronavirus lockdown, performance artists Will and Garrett Huxley are looking for a way out. Their antidote to boredom, frustration and anxiety may look slightly different to most. Partners in life and work, Will and Garrett intimately film themselves as they navigate their cabin fever and search for an escape through their art. They discover that their glitter-submerged creativity is their lifeline as the importance of art and creativity in dark times becomes paramount.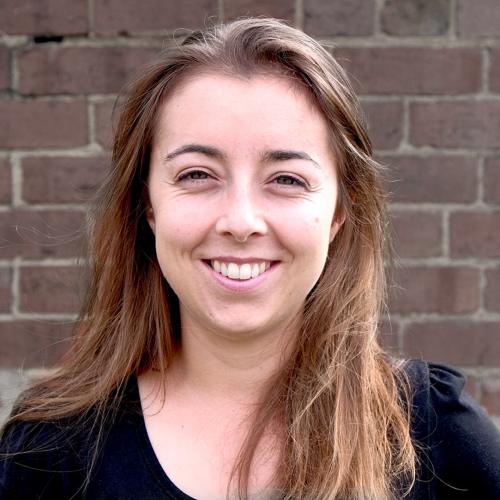 I met Will and Garrett when I took over as Director of Schoolhouse Studios where they have their studio. During the first round of coronavirus lockdown, we made 16 short videos of the resident artists, one of which was The Huxley's dressed up as The Golden Girls singing 'Thank You For Being A Friend' with green screened visuals behind them and their butt cheeks sticking out of their leotards – it was perfect. When the impending doom of the next wave of restrictions were about to hit Melbourne, we decided to keep collaborating.
During the making of UNBALANCED, we mapped out the style of the film to be intimately shot by Will and Garrett in their isolation. We wanted the film to be stylistically different from their artworks which are usually very constructed portraits of the duo with highly stylised background imagery. Therefore, we wanted to bring this documentary to a behind the scenes of their lockdown lifestyle and their creativity. The camera was always used between them – a way for one to reach out to the other spontaneously.
The Huxleys filmed throughout their lockdown experience as they came up with the idea of using masks to let out their inner daily struggles. The bold shocking representation was so relatable that we decided to use this less as a making of an artwork film, but more as an emotional journey through the highs and lows of lockdown and how creativity was helping buoy their experience. It became obvious how important creativity and silliness is in a crisis, not just for Will and Garrett, but for the entire filmmaking team and hopefully the audience watching the film.
Hollie's films have screened at festivals and been broadcast within Australia and internationally. THE OPPOSITION is Hollie's debut feature documentary produced by Media Stockade that world premiered at Hot Docs and IDFA in 2016 before winning the Grand Prize at FIFO, screening at the UN Human Rights Council, winning Best Documentary Feature at the Oz Flix Independent Film Awards and screening in over 35 countries.
Hollie has been a freelance tutor in Documentary Directing at NIDA and AFTRS, Co-Director of The Artists Guild, developed the expansion of Good Pitch in the Pacific region, Director of Schoolhouse Studios and most recently, selected for MECCA Shark Island M-Power Program, Doc Society's Global Impact Producers Squad and is on the Board of the Australian International Documentary Conference (AIDC).
A story about the loss of a performance, but also what can be gained in this shared time of uncertainty.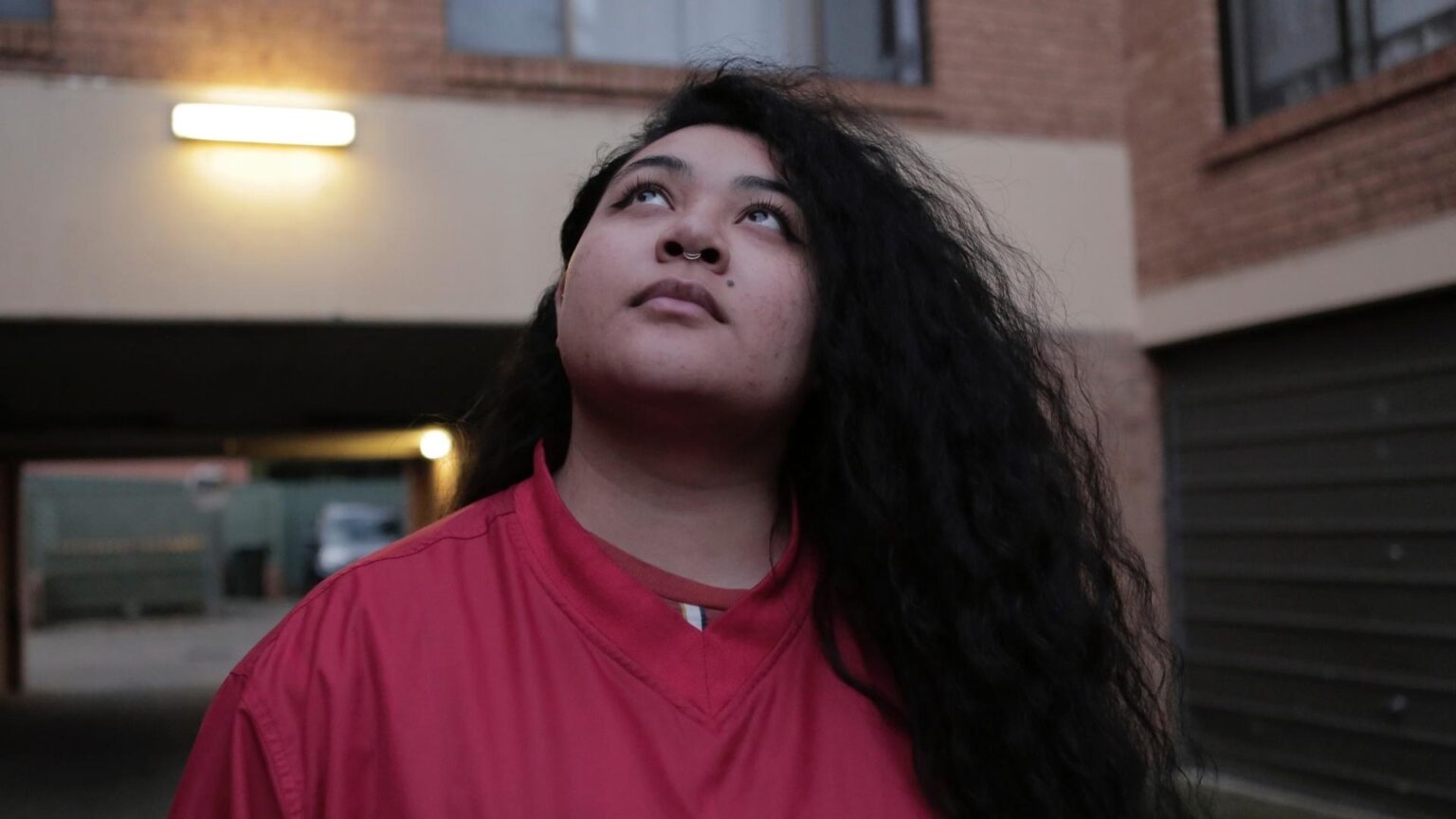 Synopsis: PLAYLIST is a short doc about Neda, a Tongan/Arabic Australian whose body still moves to the dance routines of her first breakout show, PLAYLIST before it was cancelled. Covid19 came without invitation, but the pause and stillness sparked Neda to question how she can represent her culture when she still has so much to learn.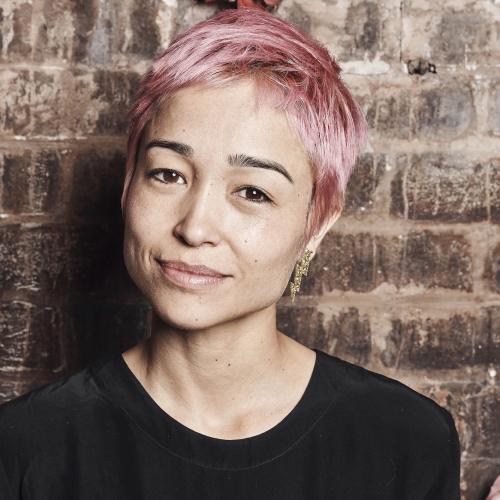 PLAYLIST ensemble, a verbatim dance-theatre work from PYT Fairfield exploring the state of intersectional feminism and cultural identity through the eyes of five diverse young women from living across Western Sydney.
The show was picked up and played at the Sydney Opera House and was rapturously loved by the niche crowds. The newly formed crew were about to hit the road on a twenty-three-city tour until Covid19 cut these dreams short.
I sat with Neda, Mara, Ebube, May and Tasha in an early workshop as well as the incredible team at PYT Fairfield to hear about the story/ies that they felt was most pertinent to tell. In the workshop, Neda spoke beautifully about the groundlessness of this time and how the combination of Covid, the loss of the show and ideas that were sparked making PLAYLIST had caused in her a deep questioning. She was asking "How can I be a representation of my culture as a creative person when I feel so disconnected to my culture? I can't even speak Tongan language…"
What emerged is an intimate story about loss, but also what is gained in this shared time of uncertainty. For black and brown young people to lead and represent themselves creatively, society must understand and make space for them to reconnect with their identities broken by millennia of assumed inferiority and active assimilation. Representing one's culture creatively comes with maturity, responsibility, perseverance to learn and unlearn.
I hope this film shows the critical need for young artists to be valued at this delicate moment in their creative development. Art has critical value to audiences, but also to the artists who embody it.
Maya is a Japanese/Australian doc director and impact producer. She directed acclaimed feature IN MY BLOOD IT RUNS (2019) about ten-year-old Arrernte/Garrwa boy Dujuan and his family, produced by Sophie Hyde, Larissa Behrendt and Rachel Edwardson made in collaboration with those onscreen. It was selected for Goodpitch Australia, a Sundance Institute Fellowship, was nominated for Best Documentary and Best Cinematography at the AACTAs, screened at numerous film festivals worldwide and is in the midst of an impact campaign.
Previously, she has made short documentaries, directed GROWING UP GAYBY (2013) and GAYBY BABY (2015), with Charlotte Mars. GAYBY BABY screened at festivals internationally, was selected for Good Pitch Australia, broke cinema-on-demand records, was nominated for Best Documentary at the ACCTAs and sparked a national conversation about the rights of children raised in LGBTIQ families.
From fleeing war-torn Somalia at the age of 16, to detention on Christmas Island, Hani Abdile's journey demonstrates the power of poetry & performance to transform lives.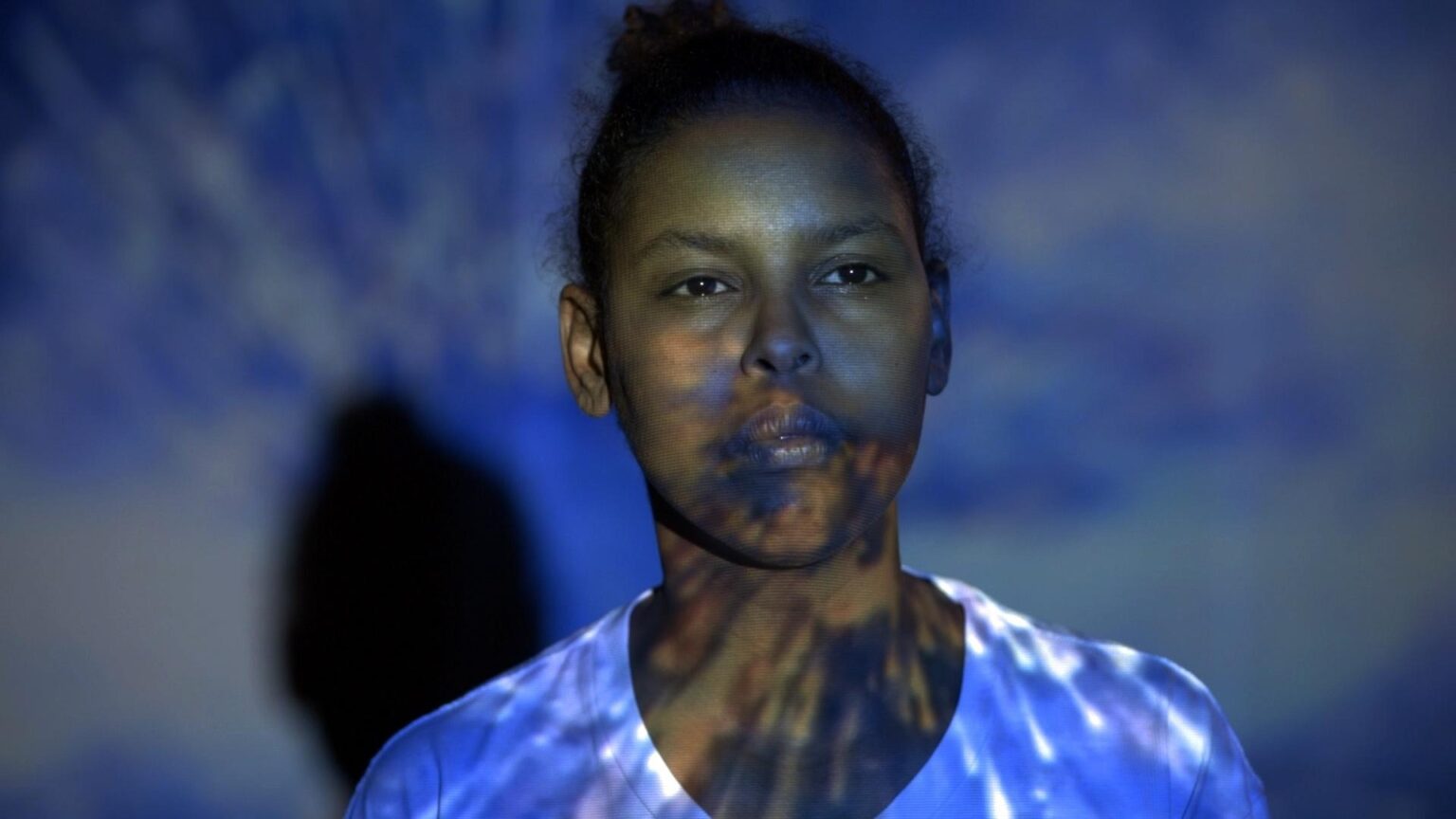 Synopsis: Hani Abdile fled the civil war in Somalia aged just 16 and made her way to Australia by boat. She spent 11 months detained on Christmas Island where she began writing poetry.
After being released, Hani found her voice and community through slam poetry and the organisation dedicated to supporting artists like her – Word Travels.
Hani, now a successful poet and performer, shows what can come when people have the support, encouragement and opportunity to express themselves creatively and to be heard. But the growing funding pressures on the arts industry, exacerbated by a global pandemic, mean that organisations supporting emerging and diverse artistic voices are struggling to survive. If we lose them, who will give a voice to those that need it most?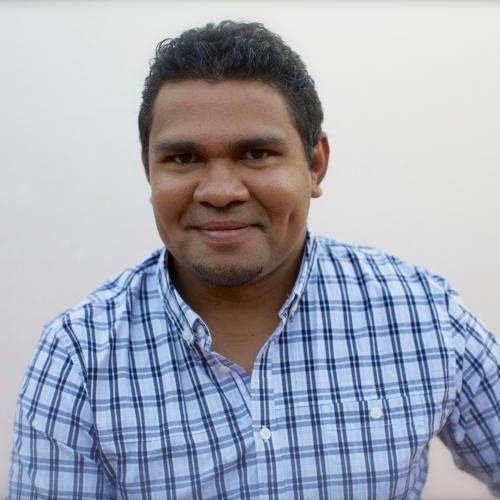 When I was first asked to be part of the voxdocs initiative I had grand plans to film multiple spoken word poets and various members of the Word Travels organisation, but I quickly came to the realisation that I would have to pick one story to fit into 5 minutes. This was a challenge as all of the poets I have met through Word Travels are talented artists with interesting stories. I choose to work with Hani because she is such a strong example of what can happen when you create space for people who would not otherwise be heard.
Word Travels was started by Miles Merrill in 2007. After 11 years of performing his own stories, poems and monologues, Miles decided to offer opportunities to artists with similar passions and abilities. He started his career as an actor being offered roles like Janitor 1 or the The Indian Guy. He realised that his own thoughts or emotions would never be revealed waiting around for someone to cast him in the perfect role. Miles knew that others were having similar experiences: never feeling heard, always waiting for permission to speak to an audience. This is why he set up and continues to run Word Travels and work with artists like Hani.
Hani's journey highlights the importance of grass roots organisations like Word Travel who develop and nurture new talent. Small arts organisations provide a platform for emerging artists to hone their craft and gain exposure. Without them we, as a society, risk losing unique stories like Hani's. Hani has published a book of poetry and is now studying Journalism; all may have never happened if a small arts organisation had not offered her a platform to share her voice.
I wanted share Hani's story because it shows the value of arts through the opportunities it can bring to those that are considered the "other" or less fortunate.
"Raise your words, not your voice. It is rain that grows flowers, not thunder." Rumi
Cornel is a Djugun, Yawuru, Gooniyandi and Jabirr Jabirr man from the Kimberley region of Western Australia. He is a cinematographer, video editor and director based in Sydney. His documentary OUR LAW premiered at the Sydney Film Festival in 2020 and his documentary short FOOTPRINTS premiered at the 2015 Sydney Film Festival.
Cornel is driven to tell unique stories that are not usually in the spotlight – positive stories on behalf of diverse voices not usually in the mainstream.
Cornel graduated from the Australian Film, Television and Radio School in 2011 with Graduate Diploma in Cinematography. Over the last ten years he has produced numerous documentaries for NITV, SBS and the ABC, as well as four series of the successful KRIOL KITCHEN cooking show.
MY MOTHER, THE ACTION STAR
Actor and martial arts star Maria Tran thought legend Jackie Chan was her number 1 hero until she heard her mother's story.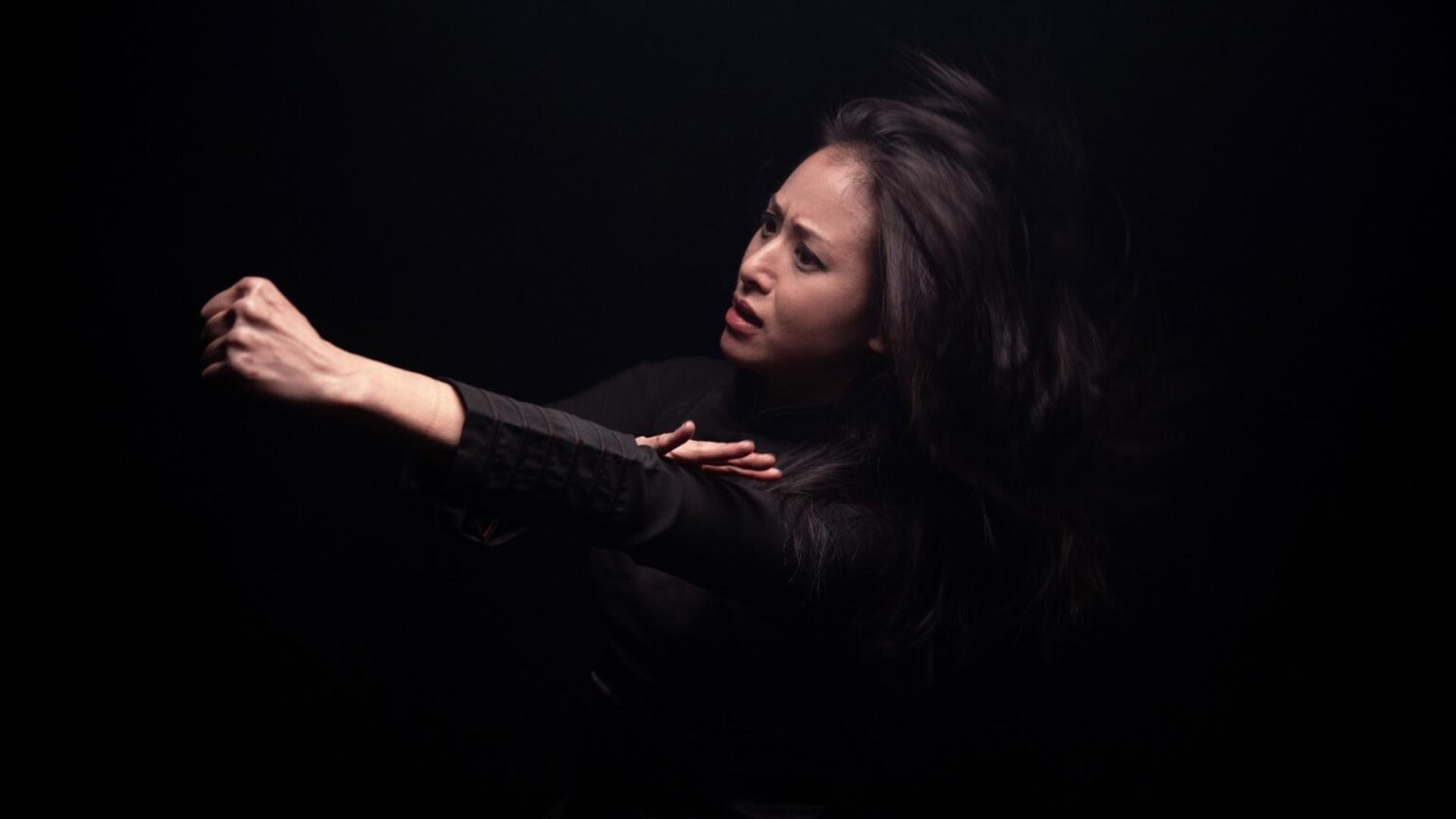 Synopsis: Covid19 has presented both challenges and yet also unexpected opportunities. For the past year, Maria has been developing a solo theatrical show ACTION STAR at PYT Fairfield but that went on hold when they had to shut down the venue due to Covid19. Unable to rehearse at PYT Fairfield Maria has looked closer to home. In recent conversations with her mother Betty Thi Tran, Maria has discovered from where her strength as a woman and artist came.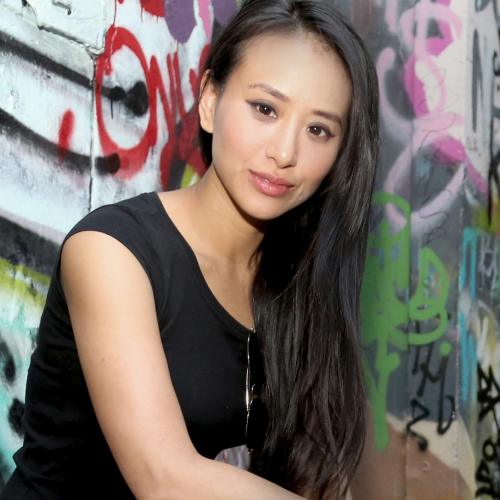 My mother, Betty Thi Tran, was a private woman until making this documentary. Making this film was a deeply personal moment that has led me to connect more with the harrowing life and death Vietnamese diasporic journey via boat to Australia and how I can, as a performing artist embody some of these moments.
In the beginning, I was quite reluctant in reaching out to my mother. She hates cameras, she was vocally reluctant about going back into the past and telling those stories of pain, uncertainty and fear. We've experienced family tensions & misunderstandings in the past and this film was cathartic, it paved the way for my mother to push past that fear and see the profound impact of telling her story.
MY MOTHER, THE ACTION STAR tells a story of how my mother's journey has inspired a new movement and action that I can take into the next stage of creative development for a new one woman play called ACTION STAR. It is a reflective piece where I, as an onscreen action performer, had the opportunity to explore how my path ties in with my upbringing, essentially my relationship with my mother.
The process of making the documentary has been unlike my other documentary experiences. Like my mother's journey, it was infused with uncertainty. However, we had an ensemble of creative people and joined our voices together to explore Betty's essence on film. It's been an honor to collaborate with the community that's gathered to tell this story, including filmmakers Elizabeth H Vu and Takashi Hara, who did a lot of facilitating and creating a safe space for Betty to tell her story. We had the full support of the filmmakers from Phoenix Eye collective as well as new collaborations with other talent that lent their expertise to create stunning visual aesthetics that went hand in hand with Betty's story.
Overall Betty Thi Tran shared her passion, her legacy for her children, including me, and I am deeply grateful to share her story and translate it into a performance for a new generation.
Maria Tran is an actor, filmmaker and martial artist working across video, performance and action choreography. Her international film credits include Roger Corman's Hollywood movie FIST OF THE DRAGON, Chinese mixed martial arts movie DEATH MIST and Vietnamese blockbuster TRACER.
Maria won the 2013 Breakout Female Performer at the International Action on Film Festival and 2016 Female Action Performer of the Year, MartialCon for her role as director/ producer on female-led action comedy HIT GIRLS. Her recent theatre work includes the development of ACTION STAR with PYT Fairfield.
In 2018, Maria became the recipient of the Create NSW Western Sydney Arts Fellowship award and established a female led film and art collective, Phoenix Eye, based in Western Sydney.
In a town where a many lean more towards the pursuits of boating, camping and fishing, do the Arts even matter?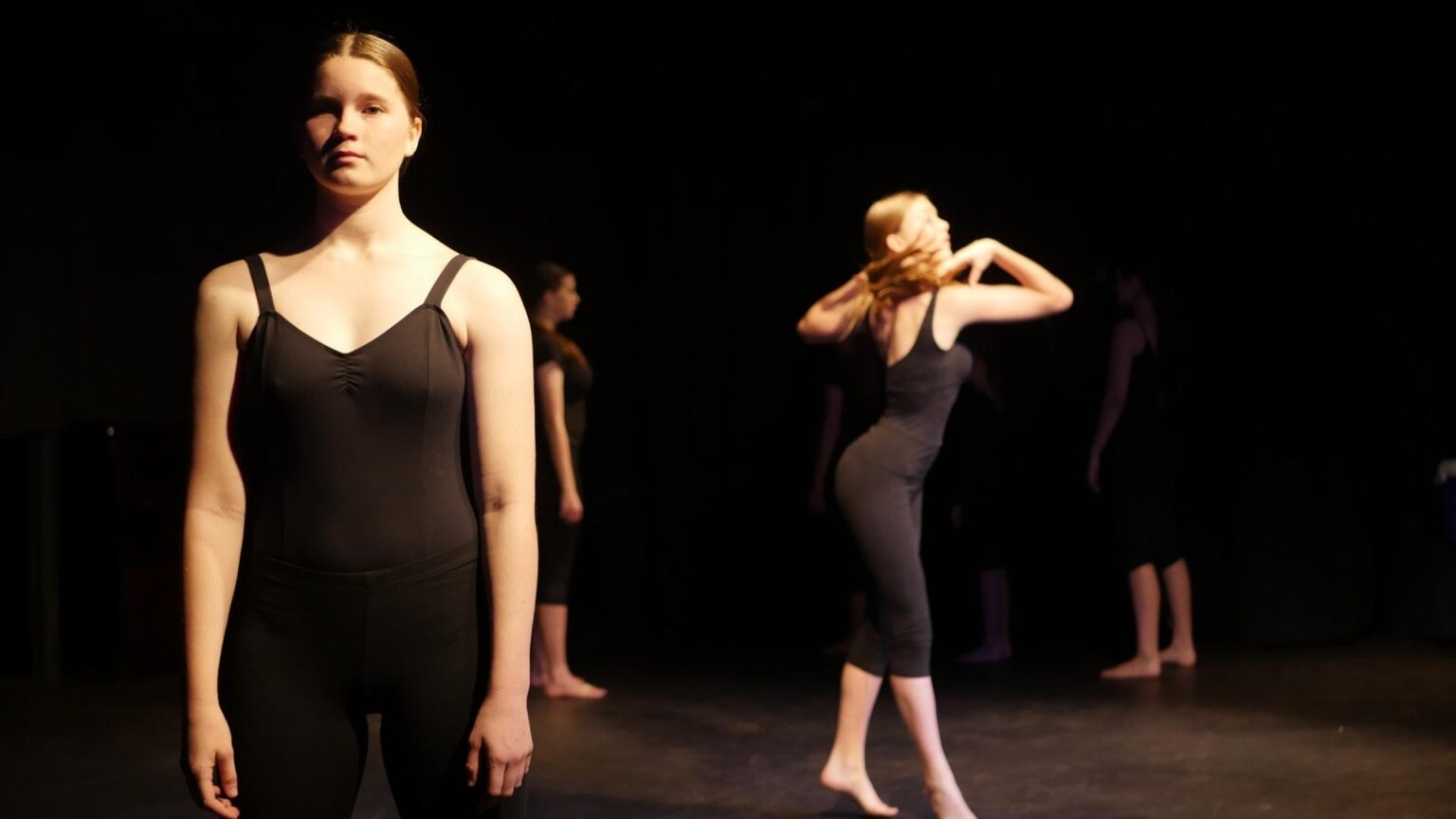 Synopsis: Far from the country's largest art institutions, sitting on the pristine waters and lands of the Yolngu peoples, sits the town of Nhulunbuy. In Nhulunbuy, the largest institution is a bauxite mine. Within the Captain Cook Community Centre is the Gove Arts Theatre, a local theatre group who will be hosting their only event for the year. Supported by a small group of volunteer committee members they are showcasing local community talent, and asking "Do the Performing Arts really matter?"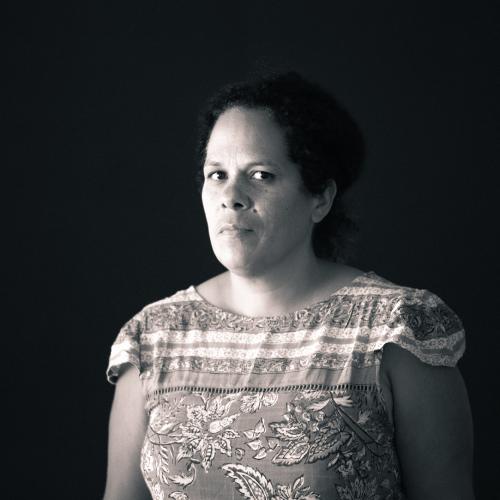 Covid-19 limited what I could choose as the focus of a voxdocs story. I knew with the NT limiting access to other states, there could be every chance that if I flew for filming, I might get stuck and not make it back home. It was a relief to be able to stay local and focus on a story in the community where I live.
I recently joined the Gove Arts Theatre and it was after one meeting that I brought this idea to the committee and they were keen to support it. It gave us something to rally around and the chance to actually produce a show in a year where this looked unlikely. The financials were low, and I knew I could use some of the doco production budget to support the theatre, so it was a winning situation for all. A new committee set about sourcing the talent, repainting the theatre and working through the logistics of putting on a show. It was reaffirming to find that it didn't take long for people to put their hand up to perform, it showed us that there was support for what we were trying to do.
I chose to focus on community theatre because I knew it would bring an essential voice to the cannon of what is being presented. The support for the Community Arts comes in two forms, one is the support from within the community it represents and the other is in the form of financial support. For Gove Arts Theatre the financial support is next to nothing, if we don't generate it ourselves, we don't pay the bills. Occasionally, we are eligible to apply for grants, but an unpaid committee of volunteers doesn't always have the time or capacity to do that.
Community Arts offers people the chance to come together and connect for the better of those in their near vicinity, it has a different voice in the conversation but one that mirrors what is happening all over the country. Within our own NT Covid bubble, Gove Arts Theatre offered the community a reminder of how valued the Arts are to them and the joy that comes from bringing people together.
A descendant of the Warrgamay peoples of coastal far north Queensland and Cane cutters from Vanuatu. Tamara lives in Nhulunbuy, NT, working across film/video, photography and photomedia. She has shot, written, directed and produced a number of short documentary, drama and video works since 2010 and has been screened and exhibited both nationally and internationally. Her photomedia work is held in private collections.
In 2020 she was the recipient of the Inaugural Centralised Documentary Australia Fellowship which will support her professional development and the story development of a feature documentary exploring the mathematics of the Central Arnhem Kinship system.
A reflection on the importance of the arts in the lives of us all.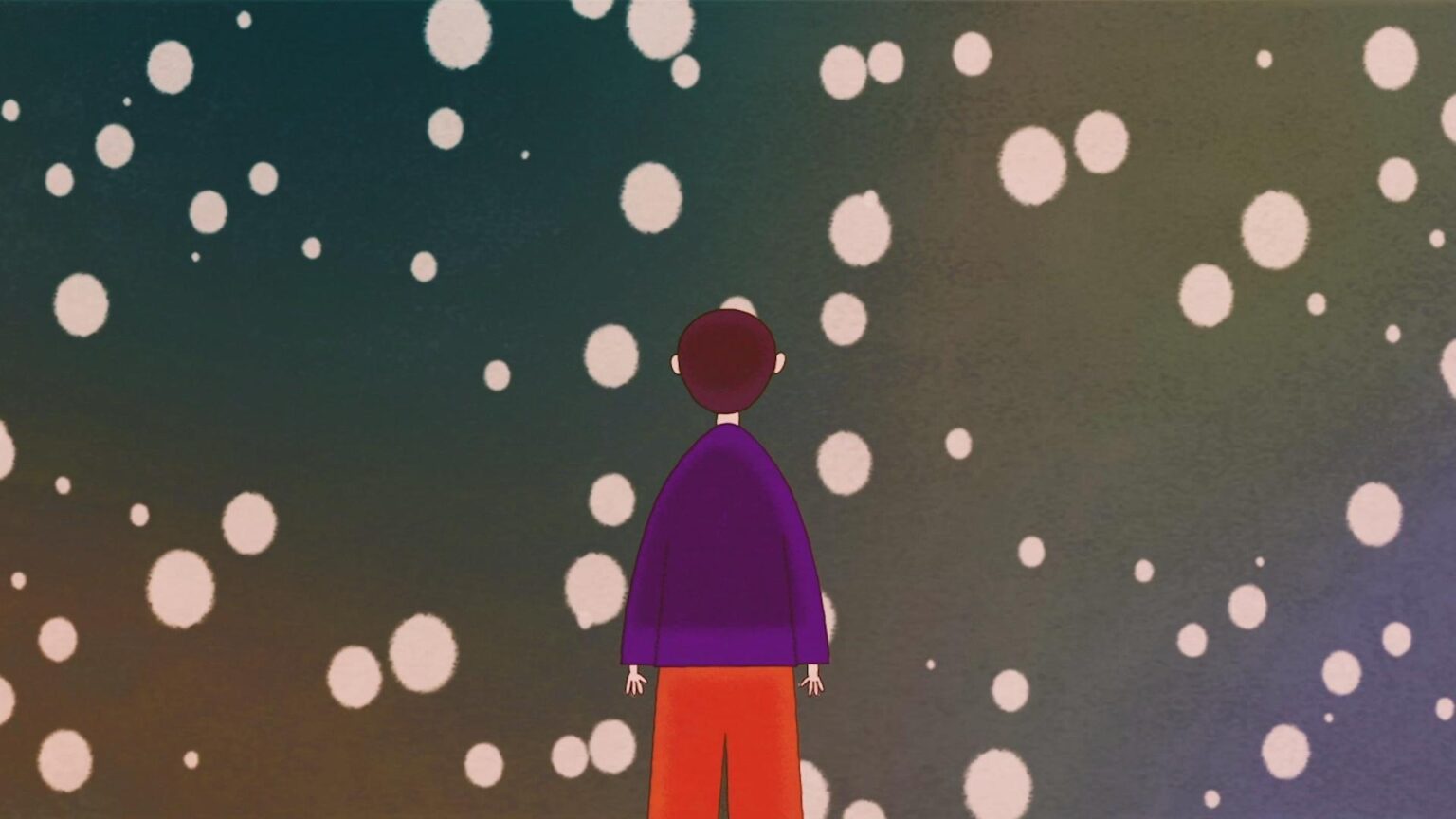 Synopsis: Chinese actor Kyle Chen reflects on his initial aspirations of becoming an actor, the liberating experience of performing, how performance art supports his mental wellbeing, and the integral function of the arts in society as a whole.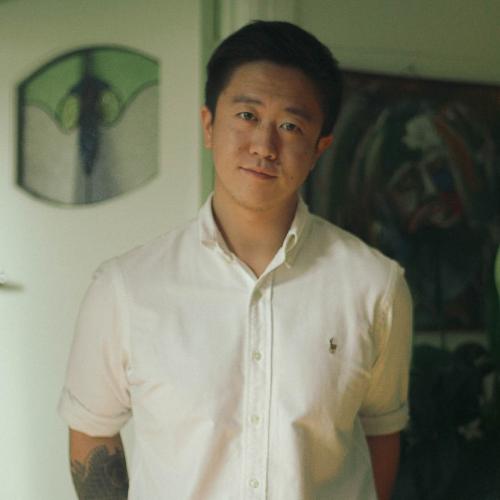 Making A REMINDER was an intensely cathartic experience. Like many of my fellow young aspiring artists – filmmakers, actors, dancers, writers, fine art practitioners, and so on – a full-time career in the Australian arts remains elusive; almost mythological in nature. The current state of the industry appears discouraging at best. So, to have gotten the chance to collaborate with Documentary Australia and Shark Island – on a project about the significance of arts, no less – was honestly a dream opportunity come true. I'm incredibly grateful.
I chose to place the audience in the shoes of Kyle Chen, a Chinese-born actor now based in Melbourne, who I worked with on a previous short film. I was dismayed to hear that he had previously almost given up on his dream due to a lack of opportunity, despite the clear abundance of his skill and talent.
Making a short documentary during Stage 4 lockdown came with an obvious set of restrictions. To circumvent this, we decided to tell the story through animation. I collaborated with three Melbourne-based animators – Rowena Lloyd, Sylvie Le Couteur and Robbie McKinstry – to each interpret a third of the story in their own unique style, and transform Kyle's narrative into a vivid dreamscape, portraying the emotions and array of colours encapsulated in becoming different characters and telling stories. It ended up being a hugely satisfying creative experience from beginning to end and complemented the intended thesis of art as an expression of the individual.
At the end of the day, I hope that this initiative makes some kind of impact. At the very least, I hope it communicates both just how important the arts are in our lives and the immutable power of the creative spirit, to those who potentially weren't aware of it beforehand.
Alex Wu is an award-winning Australian filmmaker based in Melbourne. Born and raised in Canberra, Alex made his first short film on Super 8mm while still in high school.
An honours graduate of the Victorian College of the Arts, his short films BENEATH THE COTTON CLOUDS (2014), FREIGHT TRAIN (2014) and MOTOWN (2015) have screened at international festivals including the BFI London Film Festival, Edmonton International Film Festival and the Barcelona Film Festival.
His most recent work, IDOL (2019), took home the prestigious Dendy Award for Best Australian Live-Action Short Film at the 2020 Sydney Film Festival, two awards at the 2020 Brooklyn Film Festival, and has secured a nomination at the 2020 Australian Directors' Guild Awards.