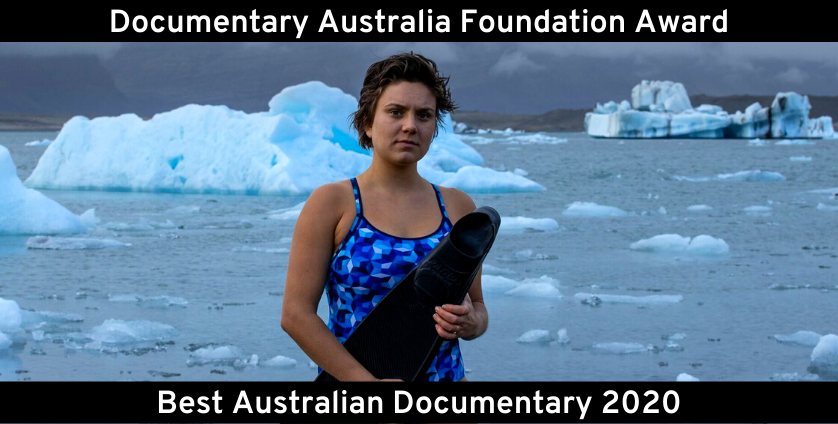 The 67th Sydney Film Festival was one like no other –  a virtual edition that brought world-class cinema right into the comfort of our homes.
Allowing audiences to explore films from around the world as the festival gave voice to women in film in Europe and showcased Australian short films and documentaries.
Documentary Australia was proud to be able to once more support the Award for Best Australian Documentary – a $10,000 prize recognising excellence in documentary production.
This year audiences were able to –  10 Australian documentaries, including 8 World Premiers, as they compete for this prestigious award.
As our Arts industry continues to feel the shockwaves of these unprecedented times, it is a privilege to be able to continue our support of local creatives and the screen industry.
We believe by showcasing excellent documentaries, we can ensure audiences remain connected to our art form, whilst creating a deeper appreciation for documentary storytelling.
The Documentary Australia Award for Australian Documentary was awarded to Descent from filmmaker Nays Baghai.
---
Best Australian Documentary Award Winner
---

Descent
Dutch ice freediver Kiki Bosch dives in the world's coldest waters without a wetsuit as therapy for the trauma of sexual assault, and to inspire others.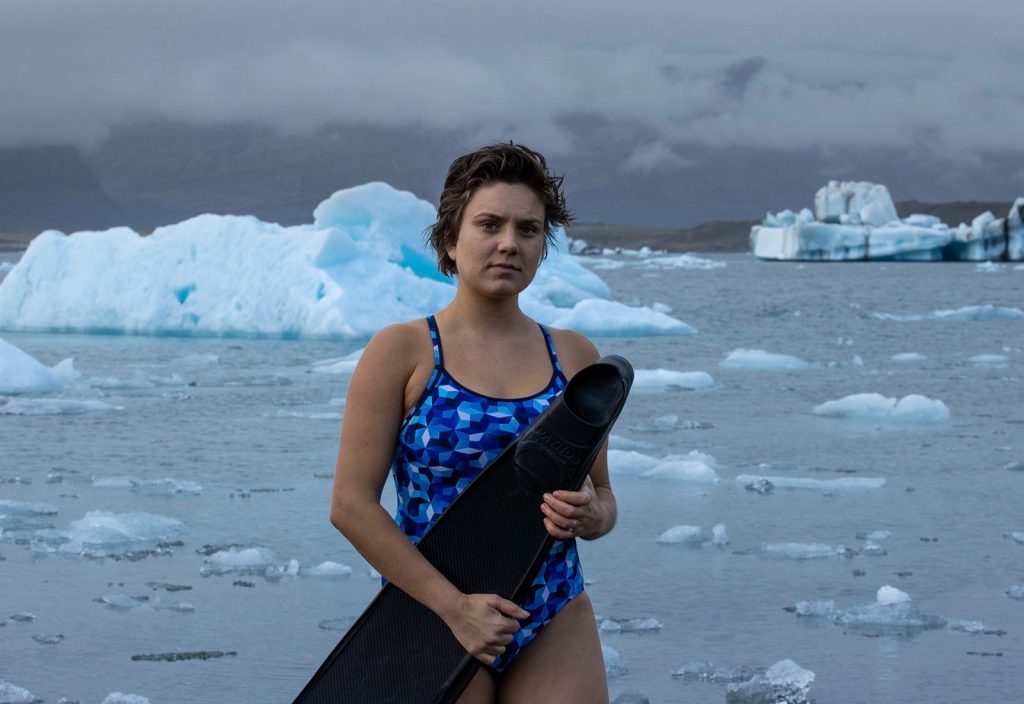 Kiki Bosch is a professional Dutch ice freediver. She dives into the world's most freezing waters on a single breath and without a wetsuit, from the iceberg fjords of Greenland to the frozen lakes of Finland. Kiki discovered the healing effect of cold water immersion after experiencing the debilitating trauma of being raped. She has pushed her physical and psychological limits to overcome her scars and break boundaries that most people can barely imagine. She now travels across the world and inspires others to harness the power of the cold for their own healing – watch trailer.
Accepting the award, Nays Baghaisaid: "Wow! I cannot describe how honoured, grateful and ecstatic I feel having received this amazing award. Just being nominated was already a huge honour for me, and I would like to say thank you so much to the Sydney Film Festival team and judges, as well as everyone who was a part of this film. That includes my friends and family, and I owe a lot to their support and encouragement."
---
Best Australian Documentary Nominees
---
A Hundred Years of Unhappiness

By Jakeb Anhvu

A Hundred Years of Happiness; an observational documentary, is a personal portraiture of a Vietnamese farming family and their daughter Tram. While her father instils in her the importance of familial obligation to care for one's ageing parents, her mother desires a secure future devoid of economic hardship. Determined to fulfil both her parent's wishes, Tram pursues a new life in South Korea as a migrant bride, but her fast-tracked journey leaves little time for reflection.
The Leadership

By Ili Bare

The world is crying out for a new model of leadership, but what is it? One woman thinks she has the answer. Australian CEO and 'dreamer' Fabian Dattner, leads an international group of 76 female scientists on an Antarctic voyage designed to transform them "into the sort of leaders they want to be." Her hope is that once these women are primed to lead in science, they will be able to make meaningful change around the world. But on board Dattner's own leadership style and philosophy are both severely tested, as the women's deeply personal stories of workplace harassment and more are revealed. Set against the planet's last untouched wilderness, The Leadership delivers an altogether unexpected and original reflection on what it takes to be a good leader, while unearthing the profoundly troubling systemic obstacles to women's advancement in science and beyond.
Morgana

By Josie Hess & Isabel Peppard

After 20 years as a dutiful housewife stuck in a loveless, sexless marriage, Morgana has had enough of her dreary life. Desperately lonely and starved of intimacy, she books a male escort for one last hurrah before ending it all. Her final night takes an unexpected turn when her relationship with the escort opens up a new world of personal and sexual freedom. After hearing about a competition for first time erotic filmmakers, Morgana directs and stars in a film about her own story, 'Duty-Bound'. Unexpectedly her film wins, catapulting her into the international Feminist Porn community. Life merges with art as Morgana uses erotic filmmaking as a tool for creative catharsis, while struggling with demons from her past.
Our Law

By Cornel Ozies

Our Law is a fascinating documentary about the differences and the similarities between Aboriginal Peoples and the possibility of respectful, reciprocal and culturally safe relationships between police and traditional remote communities. It concerns the pioneering work being done in very remote Western Australia at Warakurna's all-Indigenous run police station. The Western Australian Police force admit that they have a troubled past when it comes to police work in remote Indigenous communities. The WA Commissioner Chris Dawson recently issued an apology on behalf of the Western Australia Police Force to Indigenous people, acknowledging that past wrongful actions that have caused immeasurable pain and suffering, and that police actions have significantly contributed to a traumatic Indigenous history.
The Plastic House

By Allison Chhorn

After her parents' death, a young Cambodian-Australian woman begins working in their greenhouse. A meditative, experimental take on memory and healing.

 Cambodian-Australian filmmaker Allison Chhorn has made an exceptional hybrid film debut about memory that imagines the tender process of grief. In the aftermath of her parents' death, their daughter takes over their bean-growing greenhouse – once their livelihood – and gradually becomes absorbed in the work. The 'plastic house' is filled with shadow memories of her parents' presence, all captured on lo-fi camcorder. Foul weather buffets the fragile building, threatening to destroy the daughter's new life alone. But over time, as the seasons pass, her grief finds solace in the rituals of physical work. "In my case, working the 'plastic house' (as I like to call it) involved not just filmmaking but also manual labour, whether that be planting, pruning, picking, or editing. This work is laborious but it can also be meditative," Chhorn said. "As if the process itself was a way to heal, or at least temporarily forget."
Rosemary's Way

By Ros Horin

Rosemary's Way celebrates the remarkable Rosemary Kariuki and the group of vulnerable migrant women of suburban Sydney whose lives she helps transform from isolation to connection. Rosemary is our vibrant host over the course of a year, as we witness her reaching out to isolated migrant women from cultures as diverse as Iraq, the Congo and Peru. Rosemary is our ebullient facilitator; but the key characters are the migrant women who are drawn into her wake, and the Anglo women who agree to host them in their communities. We are moved and inspired by the stories of the women as Rosemary coaxes them to participate in new adventures and share insights into other cultures formerly outside of their experience. We join in the women's wonder at the beauty of the Australian bush, where they gather under the trees to be Welcomed to Country by an Indigenous elder. And we witness their gradual transformation, as they find their voices and confidence in this new country that is now their home.
The Skin of Others

By Tom Murray

Grant (c.1885-1951) was extraordinarily famous in his day, an intellectual, a journalist, a soldier, a reader of Shakespeare and a bagpipe player who could put on a fine Scottish accent. His life story connects Archduke Franz Ferdinand, Adolf Hitler, and Henry Lawson among other famous figures as he moved from Australia to Europe, UK and back. Lewis's thoughtful and often playful reflections on Grant's life, along with guest appearances from Max Cullen and Archie Roach, connect to the larger story of Australia's tragic colonial history and its troubled relationship with First Australians. This is also the story of Australia, its violent past and its future potential. It recounts a tragic national history of Australian colonial relations with First Nations people, explores the ways we tell the story of our nation, and ultimately dreams of a more reconciled and inclusive Australian future.
The Weather Diaries

By Kathy Drayton

My daughter Imogen is approaching her final years as a violin student at the Conservatorium High School when she uploads her first song to Soundcloud. Reviews and interest from the music industry pour in, so taking inspiration from Studio Ghibli's Princess Mononoke, the film she's been obsessed with since childhood, she adopts the moniker of Lupa J and sets out to establish a career as an electronic pop artist. I've long been haunted by the vision of the destruction of the ancient forest and all of its creatures that occurs at the end of that film – an extinction scene in a children's film. So when Tony Abbott is elected on a platform of promoting coal and denying climate change, I decide to pick up my camera and film the impact of climate change on the forests and flying foxes around Sydney, immersing myself in the world of the people who defend them and study them, as I follow Imogen on her musician's path and wrestle with what the future may hold for her.
Women of Steel

By Robynne Murphy

Wollongong, 1980: Denied jobs at the steelworks – the city's main employer – working class / migrant women refused to accept discrimination. They began a campaign for the right to work that lasted for fourteen years. Their battle against BHP, the country's richest and most powerful company, took them from factory gate to the highest court in the land and changed the rules for women throughout Australia. Using rare archival footage and speaking directly to camera, these Women of Steel tell their own stories for the first time on film.
---
For more information  please visit the Sydney Film Festival website here.
To view previous winners of the Documentary Australia's Award for Best Australia Documentary click here.