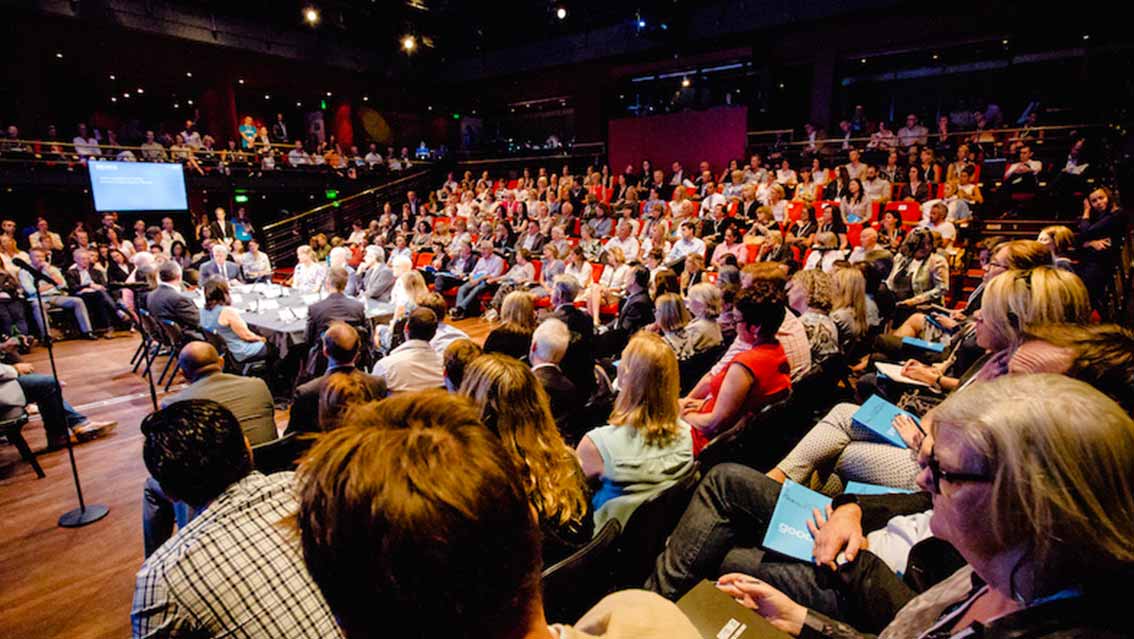 Good Pitch² brings together filmmakers with NGOs, foundations, philanthropists, social entrepreneurs, potential corporate and brand partners, broadcasters and media with leading social issues — to forge powerful alliances around-ground breaking films that are good for all these partners, good for the films and good for society.
Good Pitch² is a BRITDOC project in partnership with Ford Foundation and the Sundance Institute Documentary Film Program.
Shark Island Institute and Documentary Australia Foundation brought the first Good Pitch² Australia to Sydney in October 2014. The 2015 event was held on 16th of September and the last in a trilogy of events was held at the Sydney Opera House on 8 November 2016. The community partners for the event are Philanthropy Australia and Pro Bono Australia.
Documentaries featured at Good Pitch² Australia: