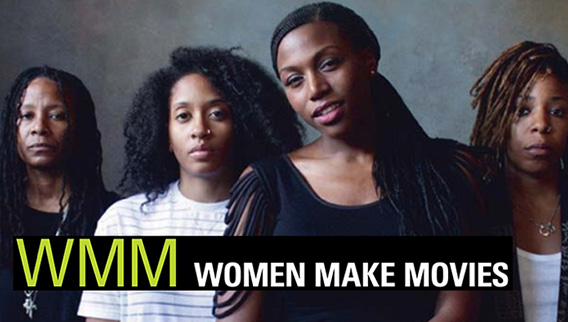 PUBLISHED25 Jan 2023
Australian documentaries to receive US donations with Women Make Movies
Documentary Australia has partnered with New York's Women Make Movies (WMM) to support Australian documentary films to receive philanthropic donations from U.S. donors.
"We are delighted to have formed this alliance with Women Make Movies and to now offer our filmmakers this international support", says Documentary Australia CEO Mitzi Goldman.
The international partnership allows for philanthropic donors from the United States to tax-effectively finance Australian documentary films.
Until now, accessing philanthropic grants and financial support from the U.S. has been impractical for Australian filmmakers, and for those interested in donating, due to the complications of tax-exemption policies and significant international banking fees.
Documentary Australia and WMM will work together as shared fiscal sponsors to make international fundraising possible and put forward Australian documentaries that are likely to be of interest to U.S. donors.
All filmmakers interested in taking part in the shared fiscal sponsorship opportunity must be approved and selected by Documentary Australia to apply.
This support will also include an introductory WMM webinar and information pack about navigating the philanthropic sector in the U.S. Filmmakers and projects designated for this partnership are also entitled to one free fundraising webinar.
Filmmakers must be invited to apply, must be approved by Documentary Australia and can be female, male or of unspecified gender.
In addition, access to regular WMM webinars and newsletters will be available to all Documentary Australia approved films at a discounted rate.
WMM have also agreed to partner with Documentary Australia to co-host screenings of Australian documentaries in New York.
Established in 1972 to address the under representation and misrepresentation of women in the media industry, Women Make Movies is a multicultural, multiracial, non-profit media arts organisation which facilitates the production, promotion, distribution and exhibition of independent films by and about women.
Women Make Movies provide filmmaker resources at https://vimeo.com/ondemand/fundraisingforsuccess – or there are other webinar series available to purchase On Demand here: https://www.wmm.com/webinars-workshops/
Please contact info@documentaryaustralia.com.au for more information on having your project listed with Women Make Movies.
---