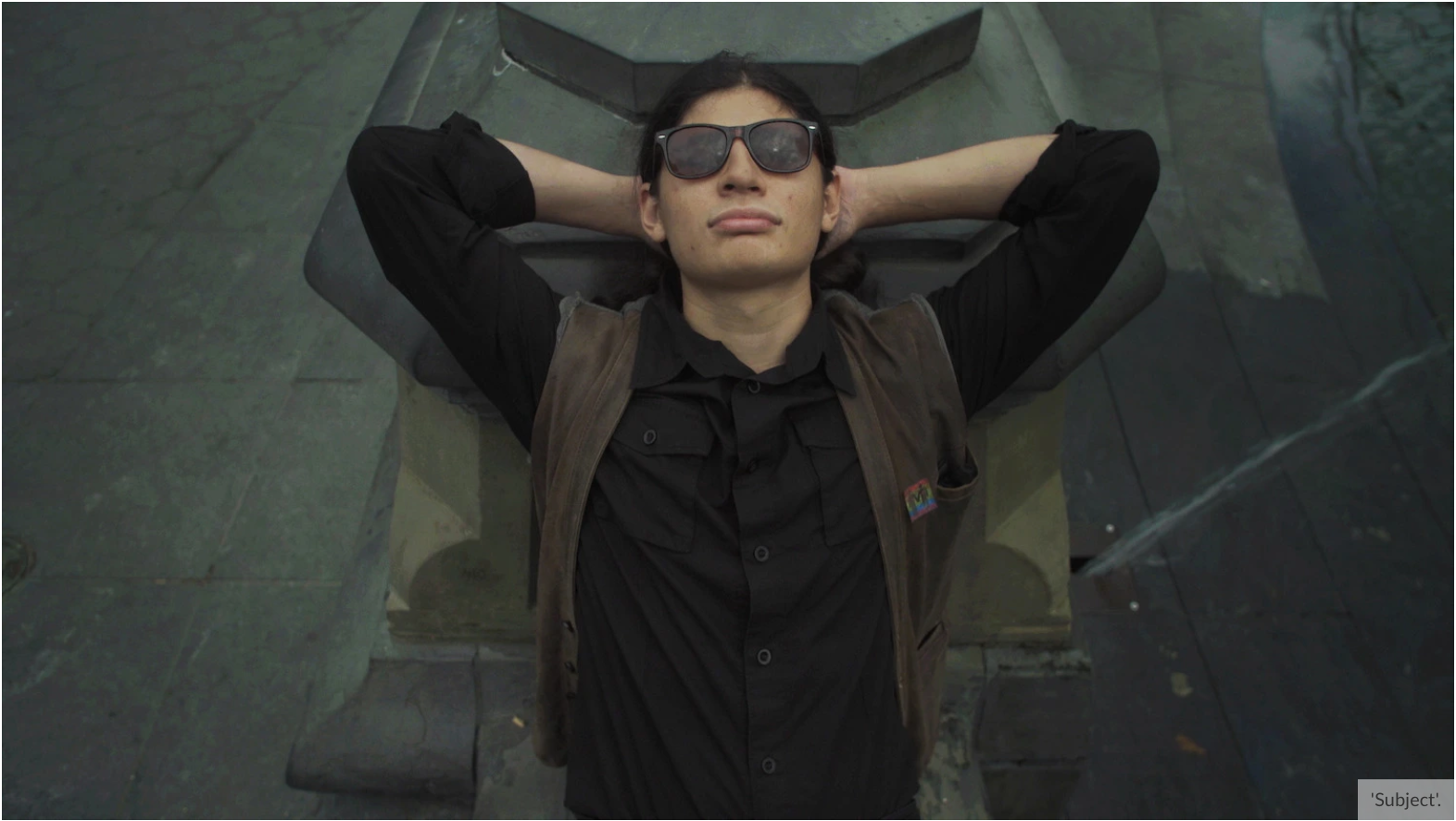 PUBLISHED24 Jul 2023
Mitzi Goldman Opinion Piece – IF Magazine
Opinion: It's time to think more deeply about our responsibility to documentary subjects
After watching Jennifer Tiexeira and Camilla Hall's Subject, a new documentary screening at this year's Sydney Film Festival that explores the life-altering experience of sharing one's life on screen through key participants of acclaimed documentaries, we might ask: Is this a watershed moment for documentary filmmaking?
Over the last few years, we have seen a rapid rise in engagement with the documentary genre, led predominantly by the voracious appetite of the new streaming platforms. With an ongoing need for new content, the prices paid for some documentaries would have us believe that we are living in a "golden age of documentary".
The jury is still out on this. We wax and wane from flurries of excitement to no commitment. Five years ago we saw highly inflated and unprecedented bidding wars, but a recent report by Peter Broderick out of Sundance declared "the golden age is over", when only one deal was struck out of the festival.
Lurking beneath the hype about the renaissance of documentary is an ethical dilemma that lies at the very heart of the art form. This is the relationship between the filmmaker and their subject. If there is one overriding message of the documentary Subject, it is that the relationship between filmmaker and subject is complex. There is no singular ethical or moral guide that fits every circumstance. Undoubtedly, the relationship should be one of trust, it should be truthful and honest. But even when this is the case, there is a dual relationship that complicates the contract. As Gordon Quinn from Kartemquin Films explains in Subject, as a filmmaker "you owe it to your audience to tell the truth, and at the same time you owe your subjects a responsibility".
Why would someone agree to participate in a documentary? Is it that they don't know what they're getting into? There might be a need to be seen and heard, or they want to set the record straight, document a social movement or uprising as in the case of  The Square, a film about the Arab Spring, or tell the truth behind the headlines in a deeper more nuanced story that unpacks the complexity of life and human relationships. This is the thing – human relationships are complex and messy, both on and off screen, and this is precisely the power of documentary as it helps us make sense of our own lives and the worlds we share. Documentary connects people to each other, documentary can radically inspire people and unite them against injustice. Documentaries amplify issues, leverage partnerships, encourage people to speak out and to act, and have a key role in building social movements.
One of the most successful documentaries ever made, 1994's Hoop Dreams, was successful financially, and in its reach and impact on the lives of the participants. This was a documentary made by Steve James and the team at Kartemquin – basically a team of white men – about the basketball dreams of two poor African-American boys, Arthur Agee and William Gates.
At the time, Black filmmakers were inspired by the film, but looking back at it with the lens of today, could this film be made in the same way? There is a growing movement to decolonise documentary storytelling; to interrogate the uneven power dynamic that intrinsically exists between filmmaker and their subject, to question access and who has the right to tell whose story. There are legitimate questions about who gets the resources, the trust and funding. We are a hundred years from the ethnographic tradition of white privileged colonisers focussing their lens on cultures other than their own. But ultimately, skin colour and cultural difference aside, it is a question of power. How do we treat the people in front of the camera, in the immediate and long term, and to the benefit of whom?
For Agee, one of the subjects of Hoop Dreams, it's about "human beings being human, it's the human spirit acknowledging something, seeing something and wanting to tell it, we shouldn't put any colour to that". Being seen and heard can also give a family a sense of pride. Quinn, one of the producers, had told people they didn't have any money to pay the subjects, and the film was unlikely to make money. However, when it ultimately did, they went back to the families and those who had a speaking role, and they were cut into the income stream –  "the two boys were at the same level as the filmmakers themselves". Agee says he probably received over the years around $500,000. It was life changing money. He was able to buy his family a house. This is clearly an exception to the rule. Most documentaries are lucky to break even and it is far more common that the filmmakers themselves are unpaid or underpaid.
There is so much to discuss in this relationship, beyond whether subjects are paid for their time and appearance or not. There are many opinions on whether paying participants alters the veracity of the film, but there are many ways to pay someone for their involvement in a film. They can be paid for their travel, expenses, archive, time or expertise – there are many ways to make sure people are not exploited, if you develop a sensitivity to that potential. The relationship between filmmaker and subject has evolved in complexity as the genre and the context of our times have evolved, not to mention the marketplace.
People have been freed from prison, escaped abusive relationships, found a voice, corrected an injustice, such is the potentially liberating power of documentary. Being a subject in a documentary can be a form of therapy in itself. But once a film is released and starts travelling in a vast world of its own, the long-term impact on the lives of subjects can be transformative in good and devastating ways. The momentum can have repercussions far beyond the relationship established between filmmaker and subject. The success of a documentary can catapult a real person into a "character" in a film, taking on a life of its own far beyond the original intent or imagination of the filmmaker or the participant. As Margie Ratliff, one of the subjects in the enormously successful series, The Staircase, and producer and participant in Subject, explains: "For many years I felt like a subject, just scrutinised under a microscope… But my relationship with The Staircase is completely different to my relationship with the filmmakers. Our lives have mixed in so naturally with the filmmakers' lives".
The notoriety, and a loss of control and anonymity can be traumatising. Our duty of care to our participants has become, or should be, a line item in our budgets. Being perceptive, alert and intentional, as you ask someone to step into an essentially vulnerable space, is increasingly necessary as you build a relationship of deep long-lasting trust. We are giving each other a gift is one way to see it. Not taking, but giving to each other. The film offers an opportunity to a participant that they might not otherwise get in their lives, and the subject gives their story, not only to the filmmaker but to an audience who might see something of their own lives and struggles reflected on the screen. As storytellers, we have enormous power and we need to honestly address the responsibility that comes along with that power. Things have changed a lot since Hoop Dreams was made in 1994; there is direct access to a very broad audience, there is a violent world of social media, there are algorithms, AI, deep fakes. A film's release is fixed in a moment in time, whereas a life isn't. A subject's life continues long after the film is finished.
We're looking at a new era where the contract between filmmaker and participant or collaborator is one of shared agency, responsibility and lived experience, or deep trust. Joined at the hip in a project that has the potential to catapult both into an orbit, beyond the horizon. They need to enter the journey with clarity and shared intention, review and repair or re-shape as the film hits the public and buckle up for the ride together. It is a unique and precious collaboration and one that can, ideally, cement a lifetime friendship. At least taking off on the right footing can make all the difference.
Mitzi Goldman for IF Magazine 2023
Subject is available to screen on DocPlay here: https://www.docplay.com/shows/subject