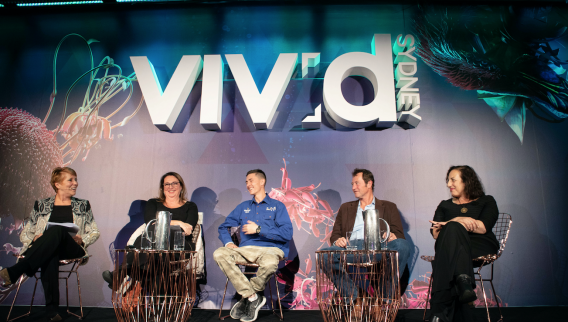 PUBLISHED05 Jun 2019
Documentary Australia at Vivid – Stories with Impact: Backtrack Boys
Documentary Australia had the pleasure of hosting a night to shine a light on Catherine Scott's Backtrack Boys, an award-winning documentary shifting views on young people doing it tough.
Guests were welcomed to Vivid Ideas Exchange at the Museum of Contemporary Art as key figures from the Backtrack boys documentary unpacked the project and the impact it has created.
The film follows Bernie Shakeshaft and a number of young boys from the backtrack social program – often the last hope for many young trouble boys, before they enter the juvenile justice system. We gain insight into the sense of normality they gain, the confidence they build and the complexity of the issues these young boys face.
The nights select panel of speakers elaborated on various facets of the film – from the deep connection Bernie Shakeshaft has with the boys to the unique moments captured by Cathy Scott.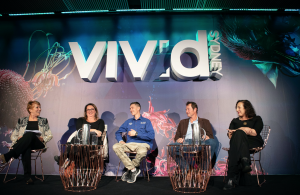 The purpose of the night was not only to showcase the story of the boys, Bernie and the Backtrack program – but also to elaborate on the meaningful impact documentaries are able to have.
Catherine Scott was infatuated with the story and felt a need to tell it, telling the audience – "I did a lot of the shooting and editing myself in the beginning…before we even got funding".
She empathised with the deeper aspects of the story and wanted others to see it – to connect with it.
Tyson is an alumnus of the program who after being in and out of juvenile detention has managed to turn his life around – currently he is working as an apprentice plumber and has recently become a father.
Tyson spoke about his drive to break the cycle, saying "Ive grown up around it. My brothers locked up, my dad is locked up…people look at us in our family and think its normal" but he is determined to "make a difference and be that leader" towards change.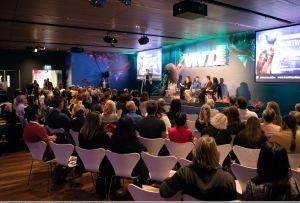 During the event we heard from Linda Strickland, founder of Hawkesbury's Helping Hands a non-for-profit that focuses on homeless youth – Who saw the documentary as an invaluable tool that allowed her to have "immediate impact" and initiated a new program on the back of successful screenings.
"Documentaries put the human story at the centre of the issues. You see how people are being affected, making them incredible powerful" – Mitzi Goldman
That is the true potential of documentary, it allows for a single story to affect the lives of many. It transports audience members, making them aware for on-going issues and creates empathy. Ultimately, by sharing stories with impact we are able to drive social change.