Applications for 2024 are now closed
Read more about the 2024 program below
Documentary Australia is pleased to announce the 2024 Documentary Australia Impact Producer Program will commence in March 2024 and be based in Sydney.
Documentary Australia is offering this opportunity to two professionals interested in moving into the profession of impact producing for social impact documentaries. Find out more about last year's program here.
An impact producer's job is multifaceted, and their responsibilities vary from project to project. An impact producer may be responsible for designing strategic social impact strategies, fundraising, and implementing campaign activities that utilise documentaries to create change on pressing social issues. There is an increasing demand for impact producers in the Australian documentary sector as films forge new distribution pathways to reach diverse audiences and create social change through strategic film impact campaigns.
Documentary Australia has fifteen years of experience as Australia's only not-for-profit organisation dedicated to the funding, impact, and outreach of social impact documentaries, and the organisation is committed to capacity building in the sector. Through this program, we aim to share the knowledge we have gained to support professionals interested in moving into this sought-after profession.
About the opportunity:
Under the guidance of Documentary Australia's impact team, participants will gain industry knowledge in impact producing and participate in formal learning modules and industry masterclasses across key areas such as impact strategy, film distribution, communications and campaigning, fundraising, implementation, and evaluation.
Program participants will also work on film impact campaigns and gain hands-on experience researching, implementing activities, developing partnerships, and evaluating impact campaigns for documentary films.
Participants who complete the program satisfactorily will be provided with a letter of completion. Participants are anticipated to have the necessary skill set to secure ongoing work in the sector because of the extensive training, experience and endorsement of Documentary Australia.
Employment status:
This is a paid work placement opportunity, and successful applicants will be employed three days a week at Documentary Australia from 4 March – 31 Oct 2024.
Participants will enter into an agreement with Documentary Australia that outlines expectations for participation in and completion of the program.
Remuneration:
Remuneration for this placement is $395 per day plus superannuation. The applicant is employed by Documentary Australia for 3 days a week. 29 weeks are paid across the 8 month (35 week) period with school holidays and breaks unpaid for 6 weeks across the year. The applicant will be responsible for additional costs and expenses.
Skills development:
Program participants will access a variety of skills development and learning opportunities, including:
Eight learning modules, including: understanding the documentary industry landscape, distribution and audience pathways, developing impact strategies, activities and partnerships, implementation, budgeting, fundraising, communications, and evaluation.
Active learning activities and case studies to develop key skills and knowledge.
Industry masterclasses with key industry professionals.
Mentorship from Documentary Australia team members, including Dr Mitzi Goldman (CEO and documentary filmmaker), Lucy Corrigan (Impact and Evaluation Director), Sharlene Dadd (Partnerships and Development Director), Stephanie King (Impact Director, documentary filmmaker) and Lisa Kanani (Senior Impact Producer), as well as additional strategists.
Role:
Program participants will be embedded in the Documentary Australia impact department working on a variety of tasks, including:
Implementing and supporting impact and education campaigns for documentary films;
Conducting desk research on social issues and participation in campaign development workshops with stakeholders;
Contributing to and supporting impact strategies using mapping tools (such as Theory of Change)
Identifying fundraising opportunities and contributing to writing proposals, grant applications and/or reports;
Identifying and developing partnerships for film projects, creating and maintaining spreadsheets and databases, and building relationships with impact partners;
Creating campaign communications, including social media content, newsletters, websites, outreach emails, and proposals;
Conducting research and implementation of outreach for film releases and impact campaigns, and reaching new target audiences;
Coordinating and managing screenings and events for different audiences and stakeholders as part of campaign activities;
Evaluating and measuring impact, creating surveys, implementing evaluation plans and reporting on activities.
Program Eligibility
Applicants must be Australian residents based in Sydney, NSW or with the ability to relocate to Sydney for the majority of the program;
Applicants must be legally entitled to work in Australia.
Participants must be available and able to commit for the duration of the program, starting in March 2024 and concluding in October 2024, working on-site in Paddington 3 day week Mon – Weds during this time.
Aboriginal and Torres Strait Islander peoples and people of diverse backgrounds are strongly encouraged to apply.
Key skills and experience sought:
Essential
A passion for contributing to positive social and environmental change.
At least three years' experience working in a relevant field e.g., documentary, social advocacy, policy, community development and engagement, fundraising, not-for-profit, media, communications, or campaigning;
Exceptional communication skills, including experience creating compelling written copy for a variety of communications channels and outreach emails and newsletters;
Excellent project management skills, with a capacity to manage competing demands;
Flexible team player, strong interpersonal skills and comfortable working in a fast-paced and highly collaborative environment;
Experience in implementing and managing excel databases, managing spreadsheets and competent with a range of software including Microsoft Office, Google suite, Canva, Mailchimp and social media platforms.
Desirable
An interest or experience in documentary storytelling, impact production or campaigning;
Philanthropic fundraising experience, including experience writing grant applications;
Partnership management experience, including developing new partnerships;
Social media content and scheduling and communications/marketing experience;
Experience with software including Mailchimp and Canva.
Aboriginal and Torres Strait Islander peoples and people of diverse backgrounds are strongly encouraged to apply. 
Application Process and key dates:
Key dates:
Applications ARE NOW CLOSED
Successful applicant notified end of December 2023;
Placement commences in March 2024 and concludes in October 2024.
More information:
For more information on Documentary Australia, please visit our homepage.
For more understanding on what we mean by 'impact' in the documentary sector, see our three year impact report.
In 2024 the Impact Producer Program is kindly supported by Dyson Bequest, Screen Australia, and The Snow Foundation, Minderoo Pictures and Screen NSW.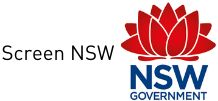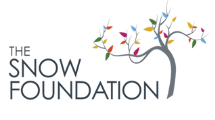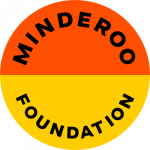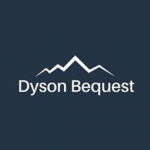 Special thanks to all our philanthropic partners.