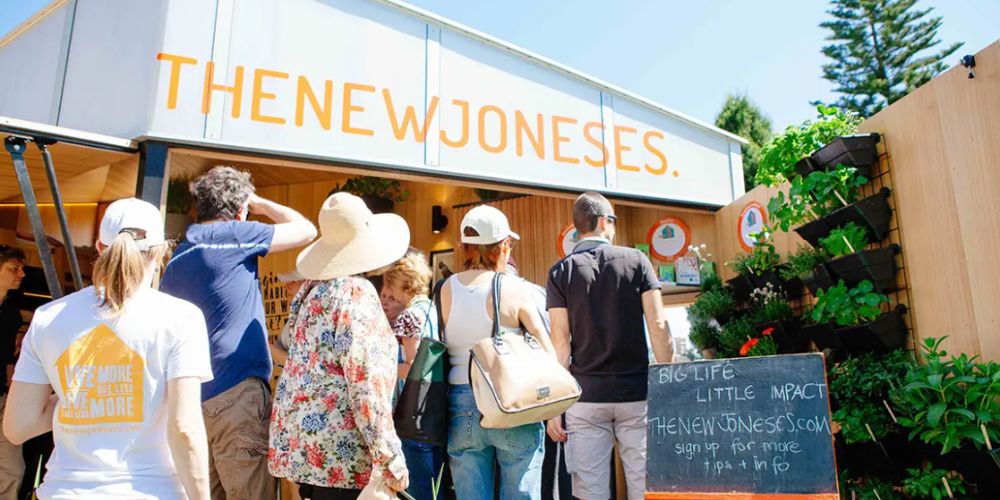 The race is on to save the planet.
Director & Producer: Tamara DiMattina
With: Nat's What I Reckon, Slatts Everyday and Yael Stone
Synopsis:
What do Hollywood actor Yael Stone, sweary cooking champion Nat's What I Reckon and screen legend Stephen Curry have to do with climate change? They're on board The New Joneses, a digi-doco series that shows simple stuff we can do at home to be part of the climate change solution. 
When Nat heard Yael gave up her green card to lighten her carbon footprint, Nat wanted to know how to lighten his. Yael suggests an EV road-trip. Nat enlists Slatts Everyday (of thrash band King Parrot) to take up the mission to meet the peeps doing good and to share how we can all get onboard.
In the digital series, Slatts hits the road in a 100% electric vehicle. From Gippsland cattle-country, to 100% renewable-energy-powered Tassie, hipster Brunswick, to Broken Hill's dusty-red outback, each episode introduces a new hero, a different part of Australia with a call to action for Nat's 'n' Slatts.
If you have seen and enjoyed the film or would like to see it, consider hosting your own screening to share the documentary and its messages with a larger audience.
About the Environmental Accelerator
We are committed to creating collective action on the world's environmental crisis through documentary storytelling.
Documentary Australia's innovative Environmental Accelerator program will amplify the impact of up to 10 new films over the next three years to increase awareness and action on a range of pressing environmental issues.
Through the Environmental Accelerator, Documentary Australia is connecting documentaries and impact partners in the environmental space, providing opportunities for films to be seen by audiences and used by existing campaigns to amplify and grow the movement.
We are curating a series of events, leveraging the films to increase the visibility of a suite of environmental issues, showcasing the value of documentary in supporting social impact, starting conversations around pressing environmental issues and engaging audiences to take action to support improved environmental outcomes.