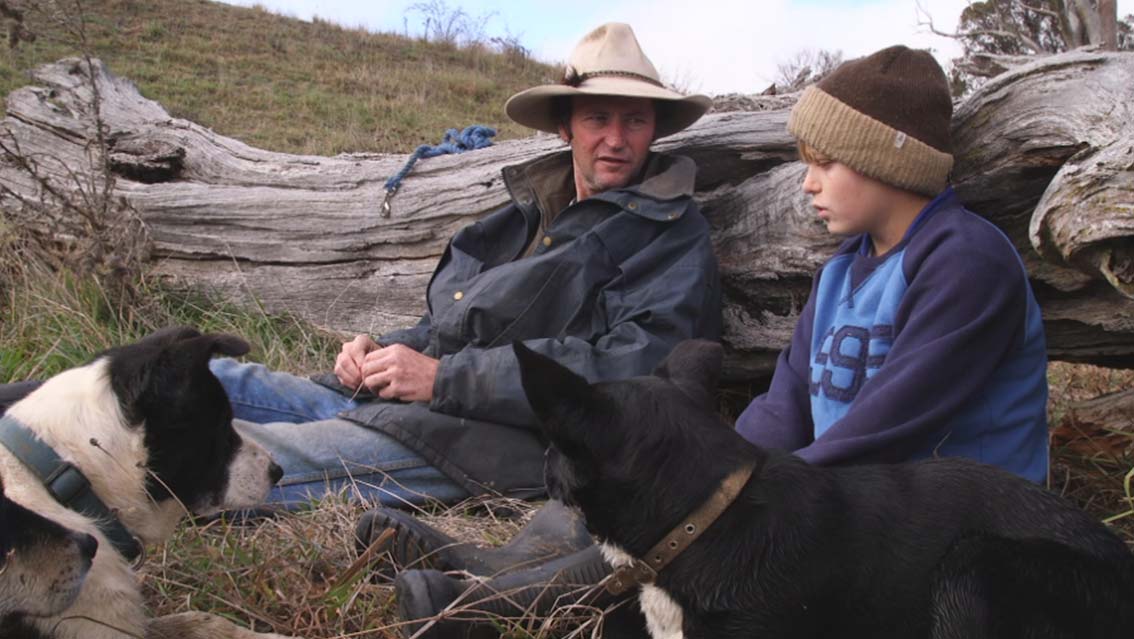 Support Documentary Australia and join our community of changemakers
Have you ever seen a documentary that has changed your mind or your behaviour?
Powerful documentaries can shift public opinion, mobilise support and inspire action, but they take years to create, develop and reach relevant audiences.
---
Why Us?
We are Australia's only not-for-profit that supports social impact documentary to ensure the important stories of our time are told and placed at the heart of strategic campaigns. For the last 10 years, our small, dedicated team has:
• Built philanthropic support for social impact documentaries;
• Designed strategic impact campaigns that empower audiences; and
• Connected talented storytellers with like-minded funders, educators, policy-makers and community groups who have amplified their impact.
The result is a thriving ecosystem, where diverse partners work together using documentary to promote empathy, awareness and action, thus furthering their impact and advocacy goals.
Why is our work important?
Without our support and that of our philanthropic community, important stories such as Blue, Embrace, That Sugar Film, Gayby Baby and Backtrack Boys would not have been made. These documentaries have touched millions of people and contributed significantly to the conversation around key issues.
What does success look like?
We want to curate for excellence and nurture success in our seven impact areas. Every year we approve around one hundred social impact projects that aim to highlight key issues in our seven impact areas: Environment; Health + Wellbeing, Human Rights + Social Justice, Indigenous, The Arts, Women + Girls and Youth + Education.
We are perfectly placed to:
• Identify and support strong stories
• Design high impact outreach campaigns
• Use our expertise and networks to form strategic partnerships
As a result, many passionate storytellers look to us for ongoing guidance and that goes well beyond the Filmmaker Support Programs we currently run and the assistance we have the capacity to provide.
We go above and beyond, but our small team is currently stretched to the max.
What do we need?
We need your help to achieve greater awareness for social and environmental issues and to increase the coordination and collaboration that leads to greater impact.
With greater operational capacity, we could:
• Actively support more talented storytellers throughout each documentary's long production and impact lifecycle
• Provide ongoing strategic advice and mentoring to promising projects
• Build targeted Impact Partner Networks for each Impact Area with organisations interested in using documentary to educate, advocate and inspire change in their field
Why is this important?
Assisting Australian storytellers to explore complex issues and tell untold stories, will provide deep insight and unique nuanced perspectives that will stimulate public debate and reflection.
It will also allow us to create a continuum of work that advances our understanding of important social issues in each Impact Area and supports progress over time.
We invite you to get involved and become part of our dynamic and committed community of supporters.
As a small not-for-profit, we rely on philanthropic funding from forward-looking supporters. We invite you to join these visionary changemakers.
---
Opportunities to make a difference
Some of Australia's leading philanthropists and foundations support our work because they recognise that when it comes to changing the values, mindsets and rules of a system, storytelling is foundational to creating change.
We invite you to join these visionary changemakers.
Become a multi-year partner
We invite our philanthropic partners to take a long-term view and stand alongside us. The security of multi-year funding is essential and enables us to plan effectively. It is only with your support that we can curate for excellence and nurture important Stories by:
• Sharing our proven model with others
• Inviting exceptional documentaries into our Executive Producer + Sweethearts Program
• Providing increased support for high potential documentaries
• Cultivating collaborations in each of our seven Impact Areas
• Implementing unique measurement and evaluation frameworks
• Engaging diverse audiences to see and use these documentaries
Make a one-off donation
Your generosity will allow us to:
• Deliver unique training that teaches filmmakers how to create films with impact in mind, attract funding and deliver on impact objectives.
• Provide high level support to maximise the potential of important documentaries.
• Cultivate partnerships that accelerate change
• Ensure documentaries are widely used by teachers, community groups and not-for-profits for education, awareness and advocacy.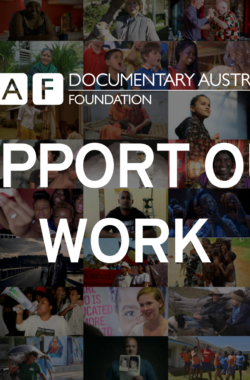 Have you ever seen a documentary that has changed your mind or your behaviour? Powerful documentaries can shift public opinion, m...
Thank you to all the generous donors who committed to our three-year matched funding campaign up to June 2021 and to those who c...
Support an impact area
If you are passionate about an issue, supporting an Impact Area is a powerful way to encourage a deeper understanding of its complexities and provide people with real role models.
We are committed to ensuring a strong suite of diverse and nuanced stories promote ongoing progress in our seven Impact Areas:
• Environment
• Health + Wellbeing
• Human Rights + Social Justice
• Youth + Education
• Women + Girls
• Indigenous
• The Arts
Supporting an Impact Area will increase the time we can dedicate to projects in this area and allow us to:
• Provide hands-on, subject-area specific support to projects throughout their conception, production and impact phases
• Document and share best practice in a specific area
• Create a body of work that can be used by the NGOs, advocates, educators and funders
We will also invite you to Impact Area events and keep you up to date on with exciting projects and screenings happening in your area of interest.
---
Support diversity through filmmaker fellowships
Fellowships give talented independent filmmakers enough money and time to prepare their next work, undertake relevant study and research or further their careers.
This period of financial freedom also gives them the opportunity to take greater risks and ability to more fully express their unique perspectives
Please refer to the pages below to find out details and see what past recipients have achieved
---
Become a corporate sponsor
We have a variety of sponsorship packages available that can be tailored to your needs.
You might want to consider:
• Becoming a Philanthropic Partner by making a fixed annual donation
• Becoming a Strategic Partner of an Impact Area aligned to your mission
• Hosting engaging Corporate Screenings for your staff and clients
If you would like more information, please contact us on [email protected]
---
Bring documentary into the classroom
Equip the next generation of change-makers with the tools to lead the future.
Having developed Documentary Film + Filmmaking For the Classroom teacher training program, we now need your help to bring it online to create a free resource that can be used by teachers around Australia.
Donate to Documentary Australia
---
Leaving a Bequest
A bequest to Documentary Australia, of any amount, is a generous way to support our work and ensure documentaries that strive for social change continue to be made.
If you are considering making a bequest to Documentary Australia, please get in contact as we would like to discuss your donation, the vision you had for it and thank-you personally.
Recommended wording:
Ensuring your gift is directed in the appropriate manner is of utmost importance – below is a suggestion of the wording that could be utilised in a bequest to Documentary Australia Foundation:
"I [insert name] give to Documentary Australia Pty Limited (ABN 12 119 563 941), as the trustee for the Documentary Australia (ABN 11 227 328 793) [insert the percentage or residue of your estate, the amount of money, or the details of your property, shares, bonds or item of value].
My gift is to be used for the general purposes of Documentary Australia. I declare that the receipt of any director or officer of Documentary Australia shall be a complete discharge of my gift."
If you would like more information, please contact us on [email protected]