Sydney Film Festival has continued to grow – showcasing 288 films from 59 countries to over 178,000 film lovers.
Sydney Film Festival  director Nashen Moodley said " Sydney Film Festival is a collection of perspectives from many of the world's most interesting storytellers, who reflect our shared desire to understand today's world – from refugees and gender rights, to attitudes about country and community"
This year's documentary competition included films from Blue – an investigation into the state of the earth's oceans dedicated to creating awareness and change – to The Pink House, the story of Kalgoorlie's last original gold rush brothel, told through the eyes of Madame Carmel, 70, and its longest-serving lady of the night, BJ.
---
Best Australian Documentary Award Winner
---

The Pink House
With the oldest working brothel in remote Kalgoorlie facing extinction, Madam Carmel and her longest-serving sex worker BJ, are bound together by the past, and by their precarious future.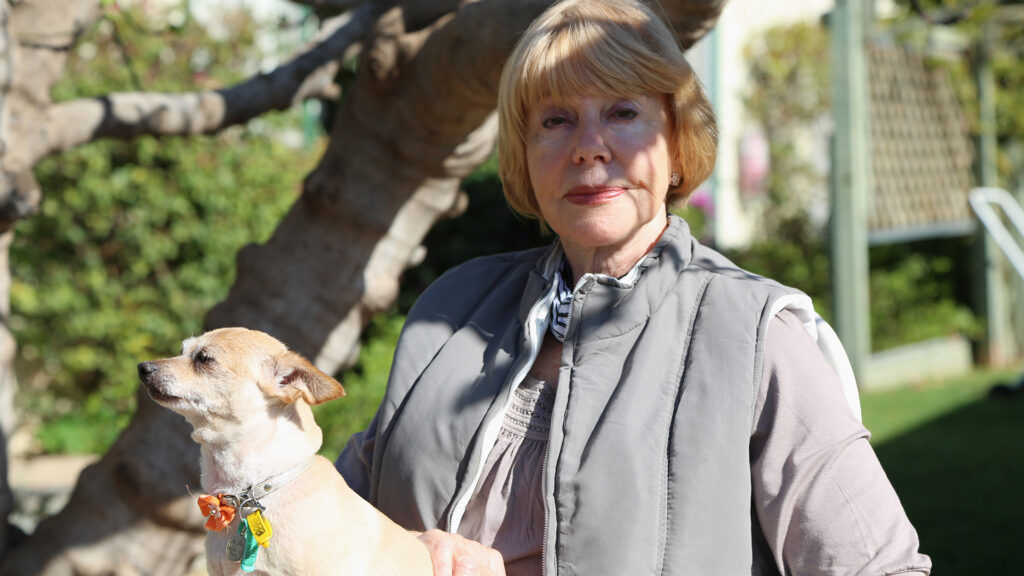 The Pink House tells the story of Kalgoorlie's last original goldrush brothel through the eyes of the colourful Madam Carmel and her longest-serving lady of the night, BJ. Filmed over several years and with unprecedented access to the inner workings of this unique brothel, THE PINK HOUSE is an intimate portrait of two women bound together by the past and their precarious future. And when darker forces begin to exert pressure, their fragile relationship is tested to its limits.
---
Best Australian Documentary Nominees
---
Roller Dreams

By Kate Hickey

It's 1975 and Venice Beach, CA is on the verge of a pop culture explosion. Young African Americans seeking refuge from the turmoil of inner city Los Angeles flock to the eclectic ocean community and create a brand new phenomenon: roller dancing! Their vibrant personalities and talent draw massive crowds and influence trends in TV and movies. Yet just as roller dancing flourishes, politics, money and gentrification conspire to take their dreams away.
Barbecue

By Matthew Salleh

You'd be mistaken if you thought barbecue was simply a cooking process. It isn't just a way to feed the masses, it's a way to view a culture's history and community, and see the values that people hold dear. Presented as a series of vignettes across fifteen countries, Barbecue is a bold attempt to reveal our shared humanity in the slow roasting fires of barbecue culture. These indelibly linked and juxtaposed portraits of life reveal the human yearning and contemporary heartbeat in cultures around the world, told through the stories of offbeat and strangely inspiring characters.
Blue

By Karina Holden

Over the last three decades, coral cover on the Great Barrier Reef has halved. More than a third of fish stocks in our waters are now over-exploited or have status "unknown". And this year alone, 50 million plastic bags will enter the litter stream from Australia, making our country the second largest waste producer, per capita. 

Featuring passionate advocates for ocean preservation, Blue is a provocative mix of scientific essay, investigative journalism and arresting imagery. Tackling themes of habitat destruction, species loss and pollution, Blue takes us into the ocean realm where we witness ocean change first hand. And as we learn of the ecological crimes occurring worldwide, we also uncover the shocking truths happening on our own Australian shorelines
Connection to Country

By Tyson Mowarin

The Burrup Peninsula in Western Australia's Pilbara region has become home to salt mines, iron ore port facilities and one of Australia's largest gas plants. But the people of the Pilbara, forever connected to their country, forever responsible, are fighting back. Documenting the rock art, recording their sacred sites and battling to get their unique cultural heritage recorded, recognised and celebrated.
Defiant Lives

By Sarah Barton

Featuring exclusive interviews with elders (some now deceased) who've led the movement over the past five decades, the film weaves together never-before-seen archival footage with the often-confronting personal stories of disabled men and women as they moved from being warehoused in institutions to fighting for independence and control over their lives. Once freed from their imprisonment, disabled men and women took on the big charities, criticising the use of celebrities to beg on their behalf. They chained themselves to public transport around the world and demanded access "to boldly go where everyone else has gone before"; and they lobbied for support to live ordinary lives in the community with family, lovers and friends.
Hope Road

By Tom Zubrycki

A refugee from the Sudanese civil war,  Zacharia (one of the 'Lost Boys' of Sudan) lives in Sydney with his wife and daughter. He desperately wants to do something for his former village, now in the newly created nation of South Sudan. His dream is to build a much-needed school, enlisting the backing of numerous Australians. Janet, a dedicated supporter, joins him on a 40-day fundraising walk from Tweed Heads to Sydney along with filmmaker Tom Zubrycki. But will this strategy raise the funds they need? Thwarted by escalating conflict back in South Sudan, and shocked by a broken relationship, Zac must decide what's important in his life.
In My Own Words

By Erica Glynn

Erica Glynn's documentary focuses on a classroom in Brewarrina, a rural northwest NSW town with a majority Aboriginal population. Research reveals that 45–65% of Aboriginal adults are functionally illiterate. 

Learning your ABCs as an adult can be a painstaking undertaking but for a group of blackfellas in the small Australian outback town of Brewarrina having a caring friend by your side makes all the difference in the world, in fact it can lead you to discover the transformative powers of reading and writing for the first time in your life. 

Filming every day of the 13-week course, Glynn captures the woman and men, the poverty and hardship, behind this sobering statistic.
The Last Goldfish

By Su Goldfish

Su Goldfish was raised in Trinidad, but moved to Australia when she was thirteen, following an attempted military coup. As a child, Su didn't realise she was white. As an adult, she finds a new family in Sydney's queer community, learns she is Jewish and that she has half-siblings on the other side of the world. Told through a personal archive stretching across a century, this search for one lost family reveals the repercussions of forced migration across generations.
PACmen

By Luke Walker

Observational documentary following the men behind the SuperPACs that persuaded Dr Ben Carson to run for President. Believing Carson can save the Republican Party, they successfully draft him to run, raise millions of dollars and catapult him to the top of the polls. However, as Carson's political inexperience begins to show, his constant media gaffes make fundraising increasingly difficult. As Trump inexplicably rises, the campaign descends into chaos and the PACmen begin to wonder… did they pick the wrong saviour?
---
To view previous winners of the Documentary Australia's Award for Best Australia Documentary click here.