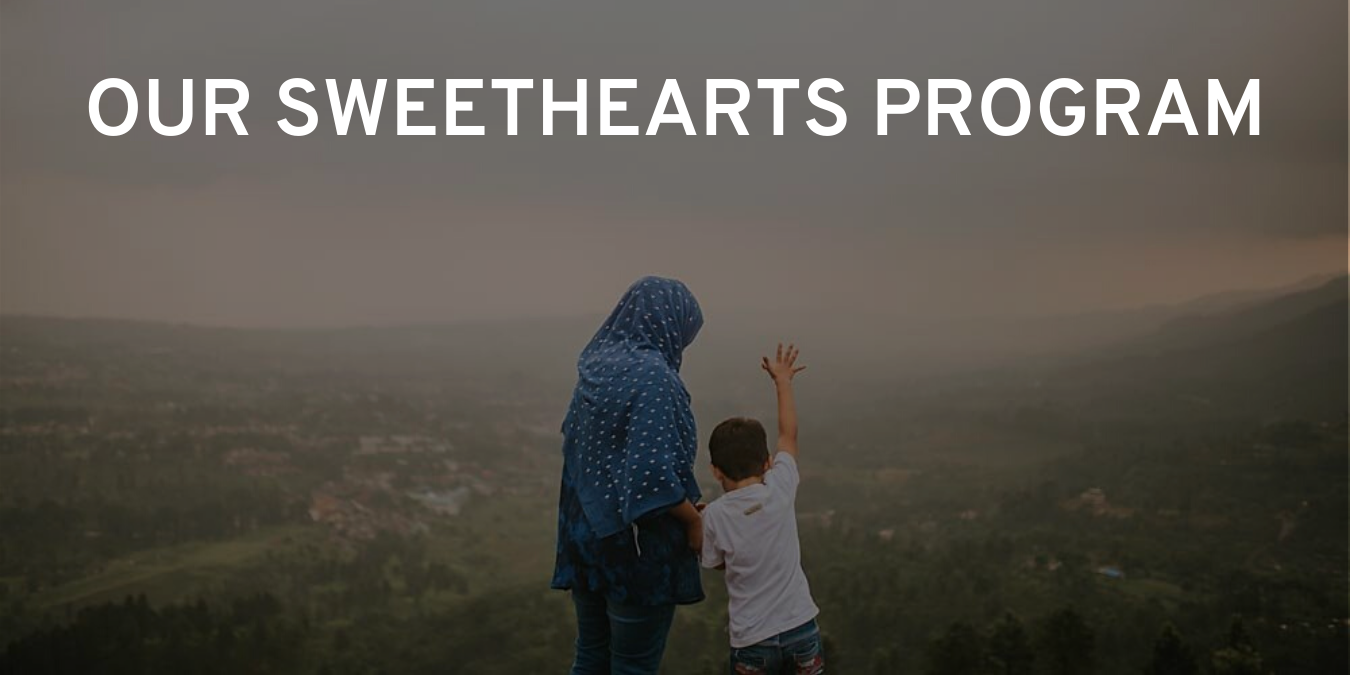 We love these films, which is why we call them our sweethearts, and we can see their potential for donor and audience engagement.
We are a small team supporting hundreds of filmmakers, donors and partners. Our support is organised at different levels, according to our capacity, with the view to build knowledge in our documentary filmmakers, connect the not-for-profits to great stories and support the philanthropic sector in their giving.
Everyone has access to use our online resources, attend workshops, and can become involved with programs and other opportunities. At a higher level, we have two (additional tiers/levels) programs of support.
Sweetheart projects
The Documentary Australia Sweethearts, are films that have been identified as high potential projects that align with the philanthropic community, are committed to Documentary Australia's model and aim to create impact that we can add value to.  We generally have approximately 20 Sweetheart projects at any one time, across a range of impact areas and project stages, as well as a shortlist.  
What does it mean to be a Sweetheart project?
It is important to note that the Sweethearts category is not a program per se, and becoming a Sweetheart doesn't guarantee additional support, opportunities or outcomes.  Being a Documentary Australia Sweetheart project means that a project will be first considered for the following opportunities, where relevant and if or as they arise:
Presenting at our events or be involved in our screening programs
Sharing project spotlights or updates via our newsletters
Promoting the film to our board and donor circles as a key film to be aware of
Alerting filmmakers to relevant grants, if and as they become available
More actively supporting film project fundraising efforts
Essentially, this category provides a way for Documentary Australia to provide a fair and transparent approach to supporting films that align with our various activities each year.
What are the criteria for becoming a Sweetheart film?
In order for a project to be considered, the films must meet the following criteria:  
Approved

 

b

y Documentary Australia and

active

 on our website

 
High quality 

film, trailer and/or teaser. 

You are more likely to be successful if 

stakeholders

 can see an example of your film.

 
Compelling story with a unique angle or unique access 

 
Strong

 impact vision

 and some understanding of social impact campaigns

 
Relationships developing or secured with impact partners

 
Relevant to Documentary Australia's philanthropic community
A commitment to monitori

ng and reporting on your impact
Filmmakers excited about working with our organisation
Documentary Australia has the capacity to add value to the project

. 

 
Films are scored by the team on each item above using a 5-point rating system to calculate a final score. If this score meets our benchmark, films will become a Sweetheart project.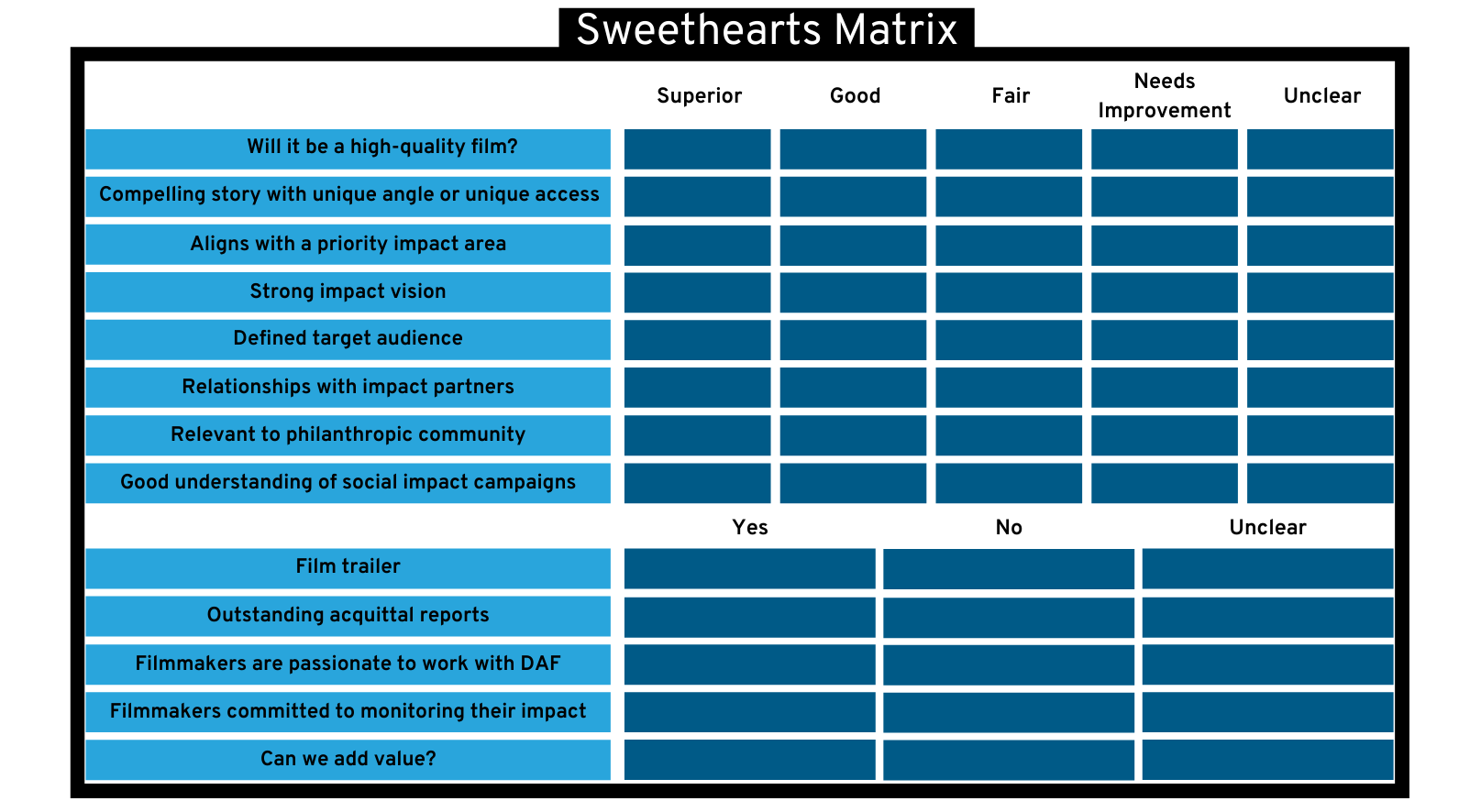 Projects are not eligible if: 
They 

have an outstanding report or acquittal for funders 

 
They don't provide regular

website or project 

updates 

to

Documentary Australia.

 
How are Sweetheart projects identified?
Documentary Australia reviews our Sweethearts list each quarter as a team. We identify strong performing projects via:  
N

ew 

film 

app

lications received each quarter

 
F

ilmmaker updates

 on their project

 
O

ur workshops 

and 

webinars, and 

 
F

ilms successfully

 attracting 

funding

 and partnerships. 

 
The Sweethearts category is typically invite only, however if you think your project meets all of the above criteria feel free to email your case for support and a teaser to  [email protected]