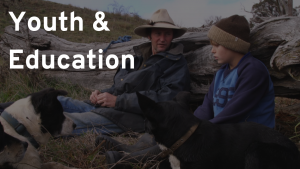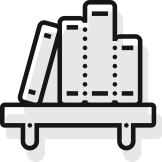 Documentaries can play a powerful role in increasing awareness of new modes of educating and learning, exposing the inequalities that hold some children back and shifting attitudes around children who have experienced learning difficulties, disadvantage or problems with the law.
They also give voice to young people whose ideas and opinions are often overlooked and promote positive examples of empowerment, self-determination and social cohesion.
For an example of what can be achieved, watch the Impact Highlights video and read the Impact Report for Backtrack Boys here.
BECOME A STRATEGIC PARTNER OF OUR YOUTH & EDUCATION IMPACT AREA.
AMPLIFY YOUR IMPACT OVER THE NEXT THREE YEARS WITH DOLLAR-FOR-DOLLAR MATCHED FUNDING.
Over the last 12 years, Documentary Australia has shown that documentaries can be used to raise public awareness, encourage advocacy and drive legislative change for a number of issues. See our story here.
Enable our highly experienced team to provide ongoing strategic support to powerful films and impact campaigns across a broad range of issues affecting youth and education.
We will do this by:
– Curating for excellence and identifying and nurturing high potential projects through filmmaker support programs and one-on-one mentoring;
– Developing impact goals and strategies with key impact partners to ensure that filmmakers understand the issues and how they can best complement and support frontline organisations;
– Strengthening Impact Partner Networks of NGOs, activists, community groups, corporates and philanthropists so they are empowered to use storytelling to educate, advocate and inspire;
– Developing a suite of films that build momentum for change over time and that explore varied and nuanced perspectives.
Donate here choosing the Youth & Education impact area when you check out and we will note your pledge for 2022 and 2023.
---
Films That Need Your Support
See more youth + education films
Films You Can Watch
Check out youth + education case studies