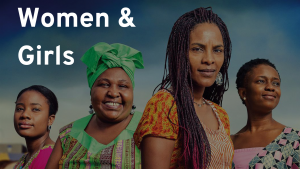 We champion gender equality and support the empowerment of women and girls worldwide.
Gender equality is enshrined in the United Nation's Declaration of Human Rights, but gender-based discrimination is still deeply entrenched in our society.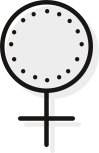 In Australia alone, the average full-time weekly wage for a woman is 15% less than a man's (Australian Human Rights Commission 2018), and one in three Australian women have experienced physical or sexual violence since the age of 15 (Australian Human Rights Commission 2018). Worldwide, girls are often denied access to basic education and healthcare, and women are under-represented in politics (UN Women 2016).
While significant strides are being made – more girls than ever are enrolling in school, for example, and more women than ever are in the worldwide workforce (UN Women 2016) – much progress still needs to occur, and documentary film can play a powerful role in shifting attitudes, spreading awareness, and ultimately effecting lasting social change leading to gender parity and increased female empowerment.
---
Films That Need Your Support
See more women + girls themed films
---
Films You Can Watch
More films about Women + Girls
---
Documentary Australia Arts Initiatives
SheDoc
First launched in 2016, SheDoc is a Documentary Australia Foundation initiative to support female documentary filmmakers, proudly supported by CreateNSW and RØDE Microphones. The fellowship program aims to make a pivotal intervention in a woman's filmmaking career and is open to women, resident in NSW, working in documentary at any stage of their career and in any key creative role.