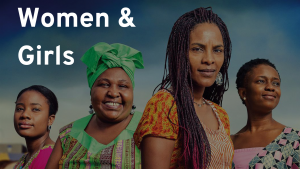 WE CHAMPION GENDER EQUALITY AND SUPPORT THE EMPOWERMENT OF WOMEN AND GIRLS WORLDWIDE.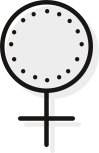 Documentaries can play a powerful role in increasing awareness, exposing inequality, shifting attitudes, promoting positive examples of empowerment and influencing social change for women and girls.
We also accelerate the development of women's careers in film through our SheDoc Fellowships.
Read the Impact Case Study for The Baulkham Hills African Ladies Troupe
BECOME A STRATEGIC PARTNER OF OUR WOMEN & GIRLS IMPACT AREA.
AMPLIFY YOUR IMPACT OVER THE NEXT THREE YEARS WITH DOLLAR-FOR-DOLLAR MATCHED FUNDING.
Over the last 12 years, Documentary Australia has shown that documentaries can be used to raise public awareness, encourage advocacy and drive legislative change for a number of issues. See our story here.
Support our highly experienced team to provide ongoing strategic support to powerful films and impact campaigns across a broad range of issues affecting women and girls.
We will do this by:
– Curating for excellence and identifying and nurturing high potential projects through filmmaker support programs and one-on-one mentoring.
– Developing impact goals and strategies with key impact partners to ensure that filmmakers understand the issues and how they can best complement and support frontline organisations.
– Strengthening Impact Partner Networks of NGOs, activists, community groups, corporates and philanthropists so they are empowered to use storytelling to educate, advocate and inspire.
– Developing a suite of films that build momentum for change over time and that explore varied and nuanced perspectives.
Donate here choosing the Women & Girls impact area when you check out and we will note your pledge for 2022 and 2023.
---
Recent Projects
| | |
| --- | --- |
| BRAZEN HUSSIES | THE WOMEN OF STEEL |
| | |
| Brazen Hussies reveals a revolutionary chapter in Australian history, the Women's Liberation Movement (1965 -1975). Interweaving freshly uncovered archival footage, personal photographs, memorabilia and lively personal accounts from activists, BRAZEN HUSSIES shows us how a daring and diverse group of women joined forces to defy the status quo, demand equality and create profound social change – contributing to one of the greatest social movements of the 20th Century | The world's most unlikely athletes: couch potatoes, the morbidly obese, mentally ill, domestic violence victims, "too busy" Mums with disabled children. One thing in common: they can't run, bike or swim. So why the hell are they taking on one of the world's toughest challenges? We're not sure either but we're going to find out. Welcome to the Women of Steel. |
| | |
| | |
| --- | --- |
| ROSEMARY'S WAY | HER SOUND, HER STORY |
| | |
| Rosemary's Way is a celebration of the remarkable Rosemary Kariuki and her unique work in drawing migrant women out of their suburban isolation, into connection with other cultures, so they can better participate in Australian life. In the film, Rosemary is our host, our guide, our effervescent facilitator; but the key characters are the migrant women who are drawn into her wake. By following Rosemary over the course of a year on her various adventures with these women, the film takes us on a deep dive into their lives. We are witness to intimate revelations, that are uncensored and come straight from the heart, as the women share their experiences with other women. And what we discover is surprising and unexpected. | Her Sound, Her Story is an intimate conversation unveiling the personal experiences, histories and significant social impacts of women in the Australian music industry. Featuring more than 45 artists spanning six decades, its unique narrative brims with rage, strength, beauty and triumph: a moving and powerful dialogue that extends beyond the music industry to ask, "Where do we want women's voices to sit in the world today?" |
| Visit the project | Visit the project |
---
Films That Need Your Support
See more women + girls themed films
---
Films You Can Watch
More films about Women + Girls
---
Documentary Australia Initiatives
SheDoc
First launched in 2016, SheDoc is a Documentary Australia initiative to support female documentary filmmakers, proudly supported by CreateNSW and RØDE Microphones. The fellowship program aims to make a pivotal intervention in a woman's filmmaking career and is open to women, resident in NSW, working in documentary at any stage of their career and in any key creative role.