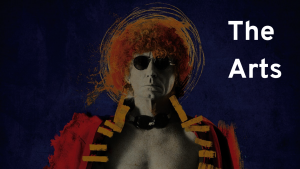 WE PROMOTE THE VALUE AND DIVERSITY OF THE ARTS FOR AUSTRALIAN CULTURE AND SOCIETY.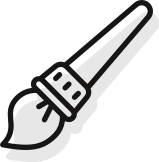 Documentaries help highlight the value and diversity of the Arts for Australian culture and society. As an art form themselves, documentaries show how the Arts allow audiences to engage with different perspectives and experiences, allow for social commentary, self-expression and personal development.
Last year in the midst of the Covid crisis, we partnered with Shark Island Institute and collaborated with The Sydney Morning Herald and The Age to deliver VoxDocs, a series of eight short films that explored what it was like to be a performing artist during the pandemic.
BECOME A STRATEGIC PARTER OF OUR ARTS IMPACT AREA.
AMPLIFY YOUR IMPACT OVER THE NEXT THREE YEARS WITH DOLLAR-FOR-DOLLAR MATCHED FUNDING.
Over the last 12 years, Documentary Australia has shown that documentaries can be used to raise public awareness, encourage advocacy and drive legislative change for a number of issues.
Enable our highly experienced team to provide ongoing strategic support to powerful films and impact campaigns in support of art and culture.
We will do this by:
– Curating for excellence and identifying and nurturing high potential projects through filmmaker support programs and one-on-one mentoring.
– Developing impact goals and strategies with key impact partners to ensure that filmmakers understand the issues and how they can best. complement and support frontline organisations.
– Strengthening Impact Partner Networks so they are empowered to use storytelling to use documentary to educate, advocate and inspire others about the value of The Arts to culture, society and personal growth and discover.
– Developing a suite of films that build momentum for change over time and that explore varied and nuanced perspectives.
Donate here
choosing the Arts impact area when you check out and we will note your pledge for 2022 and 2023.
---
Films That Need Your Support
---
Films You Can Watch
---
Documentary Australia Arts Initiatives
SheDoc
First launched in 2016, SheDoc is a Documentary Australia initiative to support female documentary filmmakers, proudly supported by CreateNSW and RØDE Microphones. The fellowship program aims to make a pivotal intervention in a woman's filmmaking career and is open to women, resident in NSW, working in documentary at any stage of their career and in any key creative role.