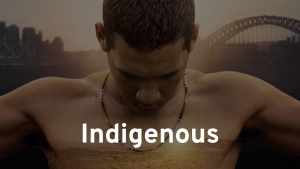 WE SUPPORT ABORIGINAL AND TORRES STRAIT ISLANDER PEOPLE AND COMMUNITIES' CULTURE AND HUMAN RIGHTS.

Documentaries can play a powerful role in increasing awareness, exposing inequality, shifting attitudes, promoting positive role models and influencing social change.
Documentary Australia supports the Uluru Statement of the Heart – Voice, Truth, Treaty.
We believe enabling a wide range of stories that show the rich diversity of Aboriginal and Torres Strait Islander cultures and experiences and the issues they face supports this goal.
We also support indigenous voices to share their stories through our Indigenous Documentary Fellowship. It will see three Fellowships awarded in 2020, 2021 and 2022 to filmmakers in South Australia and the Northern Territory as part of Centralised – an initiative launched in partnership with NITV, South Australian Film Corporation, Screen Territory, AFTRS and philanthropic partners.
– Read the case study for The Final Quarter
BECOME A STRATEGIC PARTNER OF OUR INDIGENOUS IMPACT AREA.
AMPLIFY YOUR IMPACT OVER THE NEXT THREE YEARS WITH DOLLAR-FOR-DOLLAR MATCHED FUNDING.
Over the last 12 years, Documentary Australia has shown that documentaries can be used to raise public awareness, encourage advocacy and drive legislative change for a number of issues.
Support our highly experienced team to provide ongoing strategic support to powerful films and impact campaigns across a broad range of issues affecting our diverse indigenous communities. We will do this by:
– Curating for excellence and identifying and nurturing high potential projects through filmmaker support programs and one-on-one mentoring.
– Developing impact goals and strategies with key impact partners to ensure that filmmakers understand the issues and how they can best complement and support frontline organisations.
– Strengthening Impact Partner Networks of NGOs, activists, community groups, corporates and philanthropists so they are empowered to use storytelling to educate, advocate and inspire.
– Developing a suite of films that build momentum for change over time and that explore varied and nuanced perspectives.
---
Films That Need Your Support
See more indigenous themed films
---
Films You Can Watch
Check out indigenous themed case studies