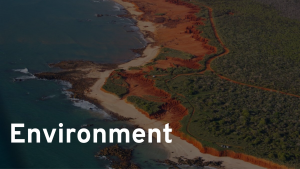 SUPPORT OUR ENVIRONMENTAL IMPACT AREA TO AMPLIFY ENVIRONMENTAL AWARENESS AND CULTIVATE ACTION FOR CLIMATE AND CONSERVATION
When it comes to climate change, facts are not winning debates.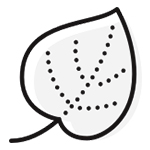 Stories are critical in driving understanding, engagement and action and documentaries are powerful tools that can move both hearts and minds. Their immersive visual power touches us emotionally, allows us to discover unique ecosystems and helps us to understand how fragile environments are evolving over time.
When combined with strategic impact campaigns and strong partnerships they can influence stakeholders and activate community groups.
2040, BLUE and Frackman touched millions, inspired viewers to adopt sustainable practices and helped shape policy.
Documentary Australia's Environmental Documentary Incubator Program is actively supporting and accelerating a strong suite of high-potential projects that can captivate audiences and support important campaigns.
Launched in 2020, in partnership with the Lord Mayor's Charitable Foundation, Mamoma Foundation and Vivcourt, this two year program has already enabled us to:
– Work closely with a strategic suite of films that will educate audiences.
– Provide critical support across impact strategy, campaign design, partnerships, reporting and evaluation.
– Develop Impact Partner Networks connecting stories to those who can use them effectively.
– Highlight projects to funders, not-for-profits and community groups during high-visibility events.
Read about the projects in our 2020 Cohort and 2021 Cohort, and learn about our model and the films by watching past events 'Stories For Climate Action' and 'New Stories For Climate Action'.
---
BECOME A MULTI-YEAR PARTNER OF OUR ENVIRONMENT IMPACT AREA

Will you support strategic storytelling to empower environmental action at this crucial time?
Take advantage of an exciting opportunity to support the Impact Area of your choice over the next three years and have your tax-deductible, multi-year gift matched dollar-for-dollar.
Your ongoing support will enable our highly specialised team to:
– Curate a diverse range of thought-provoking documentaries that reveal a vast range of ecosystems and our impact on unique flora and fauna
– Continue the work of the Incubator strategically supporting and accelerating high-potential projects beyond this year.
– Develop strong Environmental Impact Partner Networks so that educators, not-for-profits, advocates and community groups can use documentaries as powerful tools to shift attitudes and accelerate change. Donate here choosing Environment when you check out and we will note your pledge for 2022 and 2023.
---
Films That Need Your Support
See more environment impact films here
---
Films You Can Watch
Check out environment case studies
---