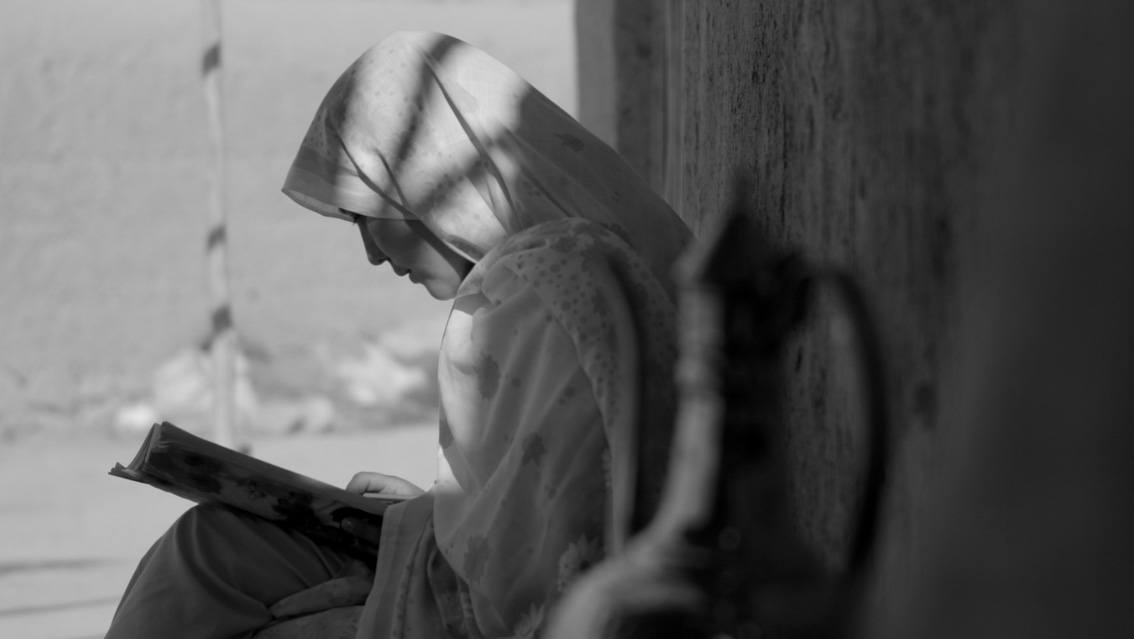 Our impact
Documentaries inspire, inform and engage.
Our stories provoke empathy, change minds, influence behaviour, bring communities together and catalyse behavioural and systemic change.
We use documentary film as a tool for broad reaching social change.
We inspire and nurture partnerships between documentary filmmakers, philanthropists, corporate and not-for-profit organisations to use storytelling to maximise their social impact.
We use documentary films to catalyse discussion and action. Carefully crafted materials sit alongside the films to support audiences to further their learning and take action. We help films to reach influential audiences through screenings and events to help to drive the film's message to target audiences.
---
Impact partner network
Are you passionate about social change? Are you working or advocating for social change within the arts, environment, health + wellbeing, human rights + social justice, indigenous communities, youth + education or women + girls?
We want to connect with you.
We are working to deepen our engagement with a range of partners around these impact areas and support films that can help drive social change on these issues.
Sign up to receive updates and invitations to screenings and collaborative opportunities with documentary films in your interest area.
---
Our impact areas
We support partnerships with documentary films for social change that address the arts, environment, health + wellbeing, human rights + social justice, indigenous communities, youth + education and women + girls.
We work with films in each of these areas to help them connect with the community, philanthropic and private sectors to get funded, craft impact strategies, reach audiences and create change.
We support sustainability and protection for the Australian and global environment.

The environment is facing significant challenges, but there are solutions. Films in our Environment Impact Area explore pressing environmental issues, tell important stories about our planet and offer pathways to a more sustainable future

We support the right to information to help individuals make responsible informed decisions about their physical and mental health.

Understanding the myriad of different issues within the health framework are an important part of ensuring people are empowered to make these choices. Documentary film has the ability to explore a broad range of health & wellbeing topics, and in turn, raise awareness, change attitude and behaviours and drive long term systemic change.

We seek justice for disadvantaged people and communities and promote human rights for all.

Documentary film is a powerful way to expose human rights abuses and motivate and audience to take action. Our films tackle the critical issues of treatment of asylum seekers, Aboriginal and Torres Strait Islander peoples, the LGBTQI+ community, abuses in juvenile detention and equal access for people with a disability. Documentaries are important in understanding the significant human rights concerns in our own backyards and on our doorstep.

We support Aboriginal and Torres Strait Islander People and Communities' culture and human rights and the elevation of their voices in Australia. As Indigenous Australians continue to fight for their rights, culture, land, education, health and sovereignty, documentary film is an important tool in ensuring all Australians understand and hear their stories. We support giving voice to Indigenous Australians as filmmakers and see film as a potent way of reaching audiences.

We promote the value and diversity of the Arts for Australian culture and society.

For both participants and spectators, the Arts provide an opportunity to engage with new perspectives and experiences, provide a platform for social commentary, self-expression, communication and personal development, they contribute to the aesthetic visual, auditory and tactile experiences of places, and they offer an opportunity for communities and individuals to connect with each other. Documentary film is an important way to showcase the artistry of filmmaking and illustrate the beauty of the arts.

We support student-driven, deep and personalised learning; building media literacy and digital skills; and we promote the positive representation of young people and teachers.

Young people today face significant challenges, with increasing rates of obesity, long-term youth unemployment, children in out-of-home-care (OOHC), youth in prison (aged 18-24) and suicide in young people. In addition, international testing suggests that our education system is falling behind, with our world ranking dropping across maths, reading and science between 2000 and 2012. Documentary is a powerful tool to explore these issues and shine a light how we can support young people and educators.

We champion gender equality, and support the empowerment of women and girls worldwide.

In Australia alone, women earn on average 15% less than men (Australian Human Rights Commission 2018), and one in three Australian women have experienced physical or sexual violence since the age of 15 (Australian Human Rights Commission 2018). Worldwide, girls are often denied access to basic education and healthcare, and women are under-represented in politics (UN Women 2016).

While significant strides are being made, there is still much more to do. Documentary film plays a powerful role in shifting attitudes, spreading awareness, and ultimately effecting lasting social change leading to gender parity and increased female empowerment.
---