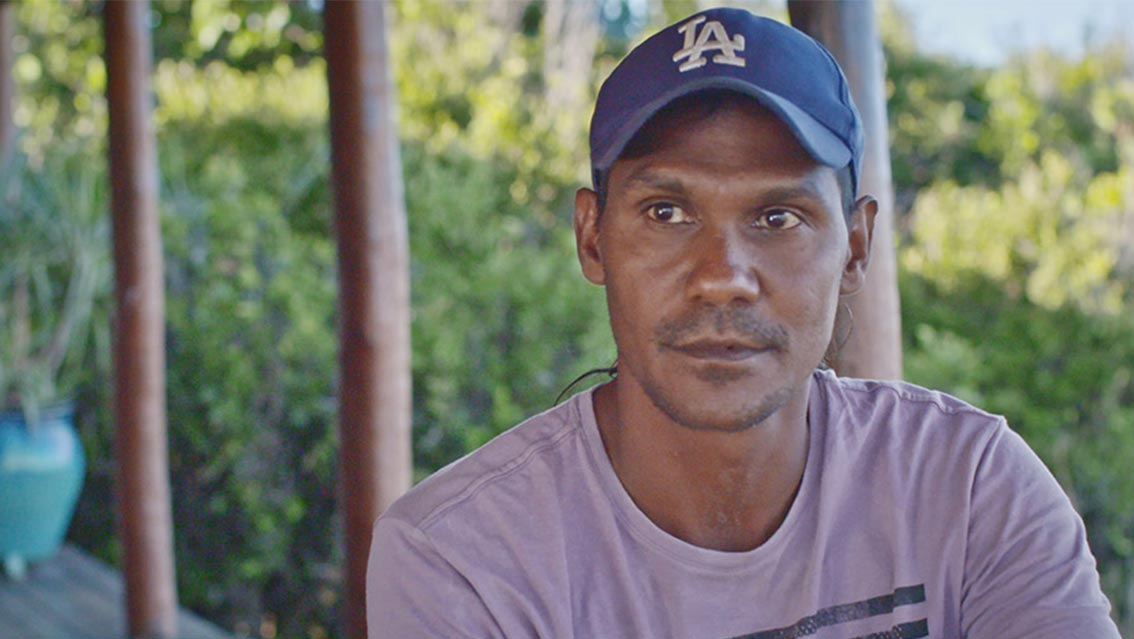 Executive Producer + Sweethearts Program
How Documentary Australia selects films for higher level support.
We are a small team supporting hundreds of filmmakers, donors and partners. Our support is organised at different levels, according to our capacity, with the view to build knowledge in our documentary filmmakers, connect the not-for-profits to great stories and support the philanthropic sector in their giving.
Everyone has access to use our online resources, to attend workshops, and coming soon – online support.
At a higher level, we have two programs of support.
---
Our Sweethearts Program
We love these films, which is why we call them our sweethearts, and we can see their potential for donor and audience engagement.  
When we identify strong performing projects, either through our workshops or through their online activity in attracting partnerships, we actively promote and support these best performing projects to our networks. They may be invited to present at our events, shared through newsletters, promoted to our board and various donor circles as documentaries to be aware of. We draw attention to them, occasionally apply for grants on their behalf and support their fundraising efforts.
---
Executive Producer Program
Our Executive Producer program is invitation only. We aim to have at least one high profile documentary in each of our seven issue areas and to build a suite of work in each area over time. 
We are a small team and the E.P. role is carried out by the CEO and Impact Producer, therefore we only have capacity to take on 2-3 projects every 18-24 months. In this program, we actively fundraise for your project and guide you in the design of your impact strategy and campaign. We facilitate round table meetings with partners, provide in-house resources such as impact production, fundraising support, communications and design support, networking and event opportunities, partnership management and project evaluation. We retain a fee of 15% of all donations we raise, which we add to your total budget so you're not out of pocket.
---
How do you get invited?
It is hard to be completely specific in our answer to this one, all films have different needs and different time frames. We wouldn't invite a project into our E.P. program if they already have an E.P. attached, but it could be suitable for the Sweethearts.
Each invitation comes after much consideration on the value we feel we can add to the team. We consider our capacity, the timing of the planned production, the stage of production, the team involved and most importantly the potential impact goals and alignment with donors' interests.
Some Sweethearts might graduate to the E.P. slate, while other strongly performing films will be noticed through our normal application process, workshops or from their online activity and updates.
If you are interested in being invited and you think your project meets all the above criteria, feel free to email us with your case for support and a teaser.
For consideration for higher level support, your project must have:
• A Compelling story with a unique angle or unique access (this might include a wonderful character, a great story, incredible access, a nugget of magic)
• Fits within Documentary Australia priority issue area (check our 7 priority impact areas)
• A strong impact vision.
• A defined target audience.
Priority will be given to:
• Projects that have a video teaser or trailer. You are more likely to be successful if a funder can see an example of your film.
• Projects who are developing relationships with impact partners.
• Projects that are relevant to Documentary Australia's philanthropic community.
• Projects where we have the capacity and belief that we can add value.
• Filmmakers who have participated in Documentary Australia's training programs or exhibit a high level of understanding about how to plan and implement social impact campaigns.
• Filmmakers who are excited to work with Documentary Australia and impact partners.
You will not be eligible if:
• You have an outstanding report or acquittal for funders on a previous project with us.
---
Being on our radar
Ways in which we find film projects include:
• Quarterly application process.
• Quarterly workshop or webinar.
• Quarterly film updates – we put a call out for approved project updates so we can include your screenings and any key announcements in our board papers, newsletters and website.
• We may contact you for more information to find out more about your project.
• We notice activity on our site – updates, donations, screening news and events.
• Notifying and updating us on external funding received and new partnerships is an important way to stay on our radar. We can leverage your efforts.
---
Individual grant submissions
If you identify a grant that you want to apply for, please contact Edwina at least 3 weeks prior to the submission date. In almost all cases we will need to add financial information to your application and also to review your application. With applications where you do all the work, we apply the regular grant retention rate of 5% to cover our administration costs.
If we lead on grant applications on your behalf, or become an E.P. of your project, the retention on donations is 15%. We add this on top of your target so you are not left out of pocket. This is a cost recovery mechanism to value our time and expertise in helping you achieve your fundraising goals. This work takes time, so the time we spend on your project is time we can't spend on other aspects of the organisation or with other filmmakers. We are a not for profit, so as much as possible we operate at cost and seek support to able to offer subsidised prices.
Information for Approved Films