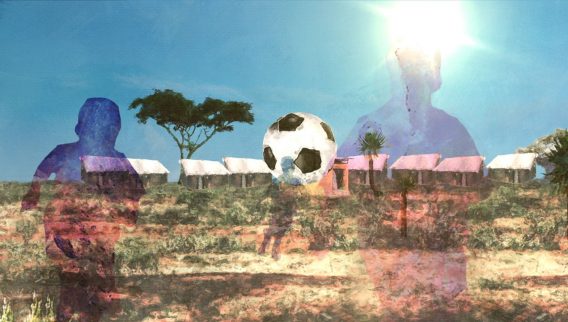 PUBLISHED28 Mar 2019
Woven Threads
An innovative series reminding us of our shared humanity and the frailty of life.
Synopsis
Woven Threads is a documentary series reminding us of our shared humanity and the frailty of life. It is presented through a series of short, honest and emotional animations.
This first series, Woven Threads: Stories From Afar, focuses on the plight of the refugee, and the animations are designed to elicit empathy and understanding, so that for a few minutes it is the human and not the refugee experience that is central. By finding this common ground, maybe, for a moment, the debates, disputes and fears surrounding migrants, refugees and asylum seekers might stop being so polarised and politicised.
Woven Threads: Stories From Within, is the second series. Although great efforts have been made to de-stigmatise problems with mental health, it is still often denied or hidden, especially amongst men. Unfortunately, these problems are on the increase and they do not discriminate. They strike all genders, all ages, all ethnicities and all socio-economic categories. Through our stories, we will increase awareness of these problems as well as engender hope and courage in those who are struggling to maintain an existence.
Education Overview
The Woven Threads: Stories from Afar teaching toolkit is centred around the first Woven Threads series, and aims to support teachers in exploring key themes from the series.
The resources also aims to build students' understanding of, and empathy with, refugees and asylum seekers.
Beyond digital copies of each of the episodes in the Stories From Afar series, the teaching toolkit contains curriculum-mapped learning tasks for Year 5-10 students, drawing on content from a wide range of learning areas, capabilities, and cross-curricular priorities.
Tasks were designed with an inquiry approach, aiming to foster communication, collaboration, creativity and critical thinking in the classroom.
Educational Resources
| | |
| --- | --- |
| Year Level | Years 5-10 |
| Subjects | English, Geography, Civics & Citizenship, Health & Physical Education, Languages, History |
| Topics | Refugees and asylum seekers, Mental Health, Cultural relations, Diversity, Inclusion |