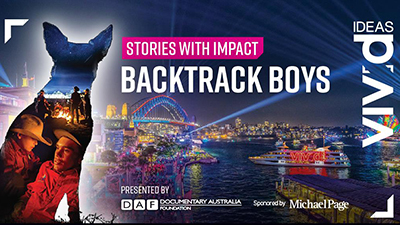 PUBLISHED15 May 2019
Vivid Ideas 2019 – Stories with Impact: Backtrack Boys
An inspiring evening that explores how documentary can successfully make an impact on some of the most daunting social issues.
Event Details
Registrations close 29 May 2019 at 12.00pm
Stories with Impact: Backtrack Boys | Presented by Documentary Australia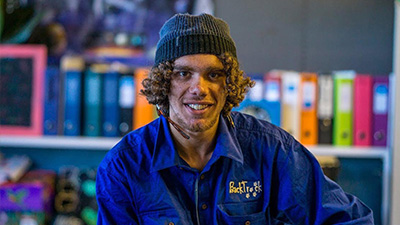 Catherine Scott's award-winning documentary Backtrack Boys is winning hearts and minds all over Australia. Featuring Bernie Shakeshaft's BackTrack youth program, that he runs from a shed on the outskirts of Armidale NSW. The film follows Bernie and the boys as they hit the road with their legendary dog jumping team. But as the boys sleep under the stars the trauma is never too far away.
This observational documentary deals with issues of family breakdown, youth homelessness and juvenile detention and presents a real model for other rural towns grappling with the same social crisis throughout Australia.
"I hope this film will foster a greater understanding of the issues these kids face and inspire communities to develop real alternatives that will help keep them out of jail."  Director Catherine Scott.
---
A thought-provoking Event
• Dr Mitzi Goldman, Documentary Australia CEO and Executive Producer of Backtrack Boys
• Catherine Scott, Director and Producer of Backtrack Boys
• Bernie Shakeshaft, CEO of BackTrack Youth Works
Guests will:
• Watch key scenes from Backtrack Boys
• how documentary has been successfully used to shift public opinion, increase advocacy and influence outcome
• Impact Strategy and how it is helping to reframe the debate around youth homelessness and incarceration.
MA15+ This event is not suitable for children as it contains strong coarse language and adult themes.
---
Please consider making a tax-deductible donation so we can continue to support marginalised communities and frontline organisations all around Australia who want to use the documentary as a tool for discussion and community engagement.
This event was made possible through the support of Michael Page.
We thank them for their kind contribution.