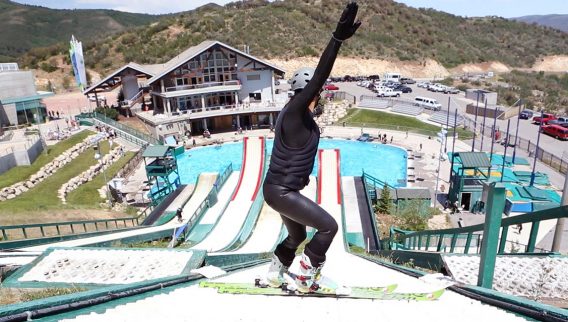 PUBLISHED19 Mar 2019
The Will To Fly
Enriching students' understanding of human experiences.
Synopsis
The Will To Fly is about the desire to stay true to to your heart and achieve the goals you've always dreamt about. It is a story about a woman who maintained a loyalty to her younger self, by conquering the ambitious goals she set with a fire she never let die down.
The film is a historic portrayal of the life and tumultuous sporting career of Lydia Lassila, an Australian aerial ski champion. With a classical story construction of the 'hero's journey', showcasing the spectacles of Lydia's entire career in 99 minutes, Lydia inspires us all with The Will To Fly.
Education Overview
The Will To Fly is currently offering a special rate for school screenings with a Q&A with Lydia Lassila. The film also has a downloadable ATOM Study Guide for students in Years 7-12. It provides information and suggestions for learning activities in English, Health and Physical Education, Media, and Sport and Recreation. In addition, the G-rated film is also appropriate for Primary School Students studying PDHPE and English.
As a curriculum resource, the film expands and enriches students' understanding of human experiences. Students can discuss how individuals with commitment and vision such as Lydia can make a difference in their life, in their chosen field and in the lives of others. The Will to Fly also offers students the opportunity to develop a knowledge and understanding of the physical, mental, social and emotional health benefits of embracing sport as a participant and/or a spectator. In particular, the film endorses gender equality and the need for level playing fields, and encourages conversations about empowerment.
Educational Resources
| | |
| --- | --- |
| Year Level | Primary and Secondary (study guide available for Years 7-10) |
| Subjects | PDHPE, English, Media, Sport & Recreation |
| Topics | Sport, Australian society, Aerial skiing, Women in sport, Gender perspectives, Wellbeing, Exploring risk, Personal goals, Discovery, Journey, Belonging, Resilience |