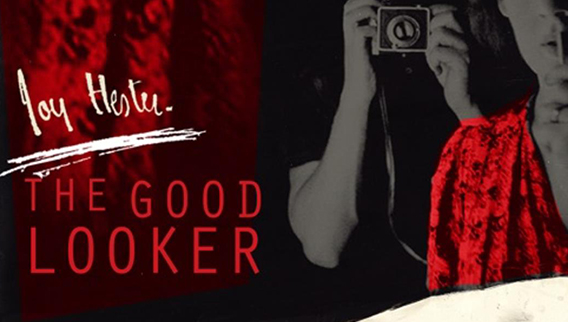 PUBLISHED20 Mar 2019
The Good Looker
A film about the life and work of one of the great larrikins of Australian art - Joy Hester.
Event Details
Registrations close 2nd May 2019 at 3.00pm
After the screening we will hear from Claire Jager, Director of the film in a Q&A with Dr Mitzi Goldman, CEO of Documentary Australia Foundation.
This is a free event, registration is required.
This screening is the second of Documentary Australia Foundation's 2019 quarterly series of Australian documentary screenings held in partnership with the Art Gallery of New South Wales.
---
Synopsis
Years after her death, Joy Hester remained vibrantly alive in the memory of anyone who knew her … one of Australia's great artists – the first to deal head-on with the inner world of love, sexuality and male-female relationships – and finally earning recognition as the equal of her old friends, husbands and comrades – Nolan, Boyd, Tucker, Blackman and Perceval.
Her life was short but tumultuous. She flourished at the heart of the radical Bohemian art scene of Melbourne in the 1940's, although her peers, the self-styled Angry Penguins barely acknowledged the importance of her work.
In the 1950's her personal life became the raw material for her art: a large volume of brush and ink, pen and ink drawings, a few oils paintings and many poems, all dealing with a challenging private work of sensation and emotion.
In the film many of Hester's contemporaries such as Albert Tucker, Charles Blackman, Mirka Mora, Barbara Blackman, poet Barrett Reed and writer Michael Keon talk about her life and times. Their memories, with extracts from Hester's diaries and letters, her drawings and still photographs combine to bring to life the astonishing creative energy that shaped Hester's life and work.