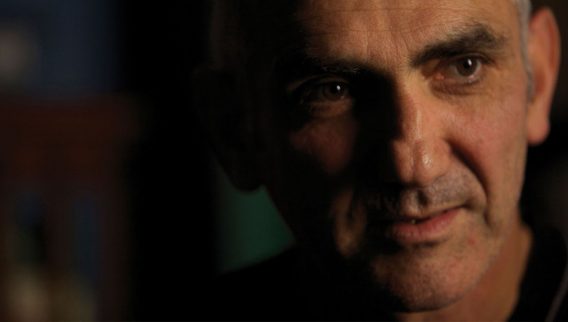 PUBLISHED19 Mar 2019
Paul Kelly – Stories of Me
The story of Paul Kelly, one of Australia's most gifted singer-songwriters.
Synopsis
Paul Kelly – Stories of Me charts the life, loves and losses of Paul Kelly, one of Australia's most gifted singer-songwriters. Kelly has been marking out the Australian landscape and its people through words and music for almost 40 years.
He is a storyteller, a poet, and has the unique ability to communicate with all Australians regardless of age or gender. Collaborating with Indigenous musicians, young performers, and artists of many genres, Kelly has created some of the most important songs of our time.
Kelly has penned over 350 songs drawing on an enormous number of heroes – literary, musical, artistic and sporting – for his inspiration, and begging, borrowing and stealing from all of them. His songs are landscapes, charting not just the physical terrain but the emotional landscapes he and his contemporaries have walked through.
The documentary features Paul Kelly, Megan Washington, Archie Roach, Rachel Perkins, Renee Geyer, as well as members of Paul Kelly's bands and family.
Education Overview
The learning materials available for Paul Kelly – Stories of Me are supported with a free schools version of the feature documentary available online. Teachers are required to create a login for the site to access the film for themselves and students.
Mapped to the Australian curriculum for English, Music, History and Sociology, learning materials are available as online coursework including interactive PDF student materials, or as curated units via Cool Australia's curriculum materials, or as an entire downloadable PDF course-book for teachers.
Song lyrics and documentaries have been a part of the English curriculum for many years. This resource allows teachers to consider them together through the film Paul Kelly – Stories Of Me, and to examine with their students how people are represented in texts and how stories are told. The resource has been prepared for teachers and written for students. It broadly deals with four ideas that are common to Australian senior curricula:
• a representation of an artist and celebrity
• a representation of an Australian voice
• how stylistic choices express ideas and reveal attitudes, values and perspectives
• how we respond to and evaluate an artist's work and its cultural significance
Mapped to the Australian curriculum, the English and Music Resource is made up of a series of sequenced activities that reflect a range of approaches to English and that can be included into a variety of learning programs. The sequence can be followed through the interactive exercises within the education pages on the Paul Kelly – Stories of Me website, or by using a PDF from the site. Curated sequences for English and Music can be compiled by teachers using the units available through Cool Australia. Learning resources linking to Visual Art courtesy of the National Portrait Gallery can also be accessed through the site.
Educational Resources
| | |
| --- | --- |
| Year Level | Recommended for Years 10 to 12 |
| Subjects | Music, English, History and Sociology |
| Topics | Music, Australian Voice, Australian History, Poetry, Artist, Celebrity, Art & Culture, Literature, Popular Culture |