PUBLISHED12 May 2020
New Stories for Climate Action
This program is part of Documentary Australia Foundation's commitment to building capacity in, and creating collective impact through, documentary storytelling.
The Environmental Documentary Incubator Program is part of Documentary Australia Foundation's commitment to building capacity in, and creating collective impact through, documentary storytelling.
We already know the far reaching and lasting change one film can create. The Environment Documentary Incubator Program aims to amplify this impact, by building capacity across a strong suite of films that educate and engage the public on climate change and environmental action. Our goal is to have films build on the impact and action of those that have come before – ultimately moving the dial and conversation when it comes to climate action. 
Documentary Australia Foundation will be working with a range of environmental films and impact partners over two years to help support environmental action for years to come. 
Over two years of the program we aim to:  
Support a strategic suite of climate change documentaries that will continue to educate the public;  
Provide critical support and capacity building for pipeline projects across impact strategy, campaign design and rollout, partnership development and evaluation; and,  
Develop a powerful Impact Partner Network across the environment space, connecting impactful stories with existing networks and campaigns.
Get involved:
If you'd like to support any of these films and become part of our Impact Partner Network, please contact us at
[email protected]
Incubator Projects
River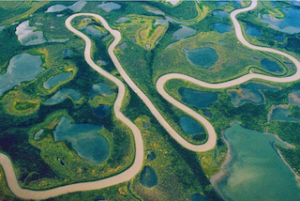 Rivers are the arteries of our planet and the means by which humanity continues to thrive and survive.
By looking at the profound impact river systems have had in shaping human history, this film seeks to shift perceptions around the urgent threats which have been mounting towards the world's great rivers in the last century: reckless pollution, irresponsible water wastage, and damming driven by corporate and political greed. Beyond these immediate threats to the health and quality of rivers around the world, this film seeks to change perceptions and help audiences understand the true threat of climate change – and the tipping point we have found ourselves at as a species.
Battle On The Franklin
Battle on the Franklin is a cinematic, feature-length documentary about the seven-year campaign to save Tasmania's World Heritage-listed Franklin River from being drowned by the construction of a huge hydroelectric dam in the early 1980s.
The film will follow the story of young Tasmanian Oliver Cassidy as he follows in the activists' footsteps and embarks on a solo rafting pilgrimage down the Franklin. In the process, he will retrace the extraordinary story of the seven-year campaign.
Great Southern Reef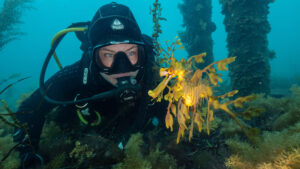 The Great Southern Reef (GSR) fringes over 8000 km of Australia's temperate southern coast, from Kalbarri, WA to Moreton Bay, QLD. Despite approximately 70% of Australians living nearby this interconnected reef system, few know what it's diverse environments look like and how important they are. The audience will journey the length of this spectacular coastline and reef, delving deeply into the stories and science that make this ecosystem so vital from an environmental, socio-economic, and cultural perspective.
The fragility of humans' dependent relationship with natural environments is central to the storyline.  For a foundation we will explore Australian First Nations' culture, environmental identities in song and story, and the concept of country as one interconnected system. This core will be linked to biological, social, and cultural connections to the Great Southern Reef in contemporary Australia. We draw on personal accounts from across the region for the narrative of the film.
Wild Things
A feature-length documentary that follows a new generation of environmental activists that are mobilising against forces more powerful than themselves and saying, enough. Armed only with mobiles phones, this growing army of eco-warriors will do whatever it takes to save their futures from the ravages of climate change. From chaining themselves to coal trains, sitting high in the canopy of threatened rainforest for days on end or locking onto bulldozers, their non-violent tactics are designed to generate mass action with one finger tap. Messages go viral within seconds. It's a far cry from the heady days of the Franklin River Blockade when street marches were the only way to be heard.
A Tree is For Life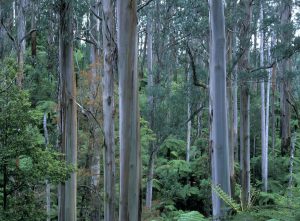 Join a stunning global odyssey spanning 370 million years and six continents, as we meet the remarkable trees which have shaped our existence, and the inspirational people ensuring their – and our – survival. Part love letter, part wake-up call, this beautiful, thought-provoking documentary will make you re-think everything you know about trees, while also illustrating how their future, and ours with it, is in your hands.
Seeds of Vandana Shiva
In her colorful sari and large scarlet bindi, Dr. Vandana Shiva is an arresting presence: She galvanizes crowds, advises government leaders, fields constant calls from the media—then retreats from big-city buzz to work alongside small farmers across the developing world. Who is she? What is her mission? How did this woman from an obscure town in India become Monsanto's worst nightmare; a rebellious rock star in the global debate about who feeds humanity?
The Seeds of Vandana Shiva tells Vandana's story—the people, events, and circumstances that defined her life's purpose—and how she rose to prominence in the food justice movement to inspire an international crusade for change.
Youth On Strike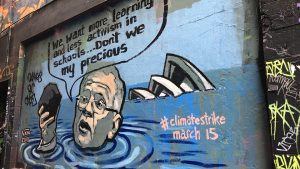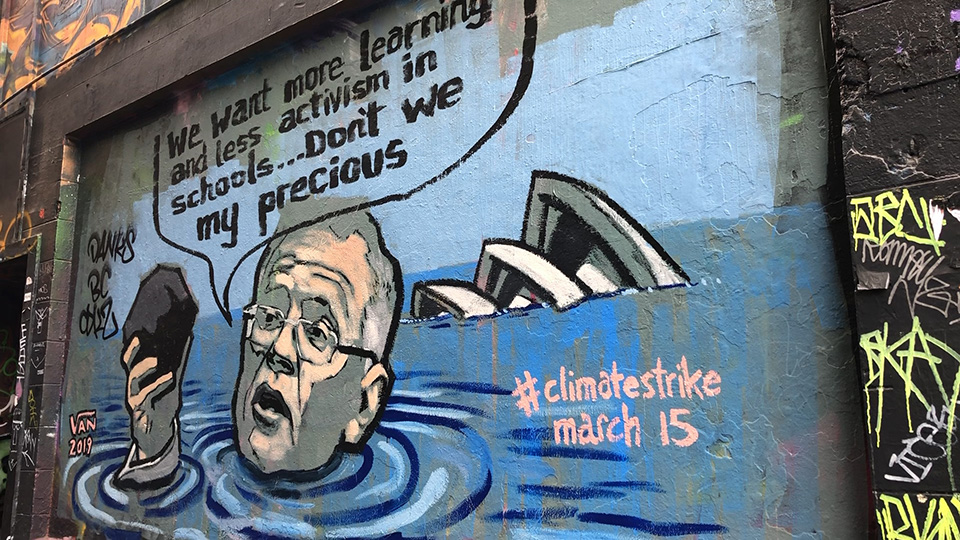 In March 2019 over 150,000 Australian students went on strike to demand climate change action. They risked their studies to unite their generation, while still doing their homework. This is the story of how young Aussies defied calls to stay in school and organised one of the largest youth-led movements Australia has ever seen, told by twelve diverse students who vlogged the whole thing. These young people shared their stories of who they are and captured what it took to organise a movement. Using only footage recorded by the students, this is their story, this is Youth On Strike!
Watch the full event below: