PUBLISHED08 Sep 2021
New Documentary Projects – September 2021
Take a look through the 16 new impact documentaries on the Documentary Australia Foundation platform
Bendigo St Documentary
A group of squatters challenges our chronic housing system that has been shaped by economic gain.
SYNOPSIS: Squatters occupy a row of empty houses that lay vacant in Collingwood while 247 people slept on the streets in Melbourne's CBD. The story of Bendigo Street exposes our global inequitable housing regime, and takes us on a journey into the history and political economy of housing as we have come to know it.
Bring Them Home – The Story of the Biloela Family
Can a Tamil refugee family, and their unlikely allies, challenge the might of the Australian Government and win?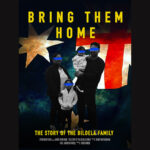 SYNOPSIS: The story of Biloela's Murugappan family is a lesson in the power of hope. It's a battler story. One little Tamil family (two diminuitive adults and two tiny kids) against the full weight of a governmental bureaucracy and its chilling cruelty and indifference. It's an underdog story – a reminder that in a world filled with complexity, fear and trauma – courage and compassion can still shine a light through the darkness.
The Murugappans fled the worst of humanity – genocide, war and detention – and after four long years have been rewarded with the best – compassion on a scale never before seen in Australia. With their quiet courage, perseverance and determination, they've won the hearts of a nation, and been adopted by a country town, which has become their most ardent supporter, simply by virtue of their character. It's a beautiful story, but will it be the uplifting ending that the family's supporters hope?
Broken Pride
Violence in LGBTQI relationships is a topic that is still deep in the closet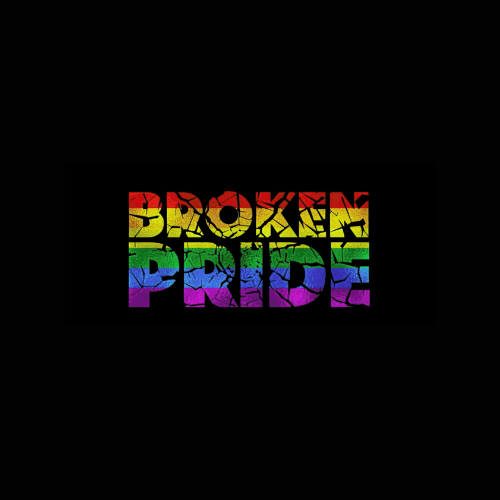 SYNOPSIS:  Most lesbian, gay, bisexual, transgender, intersex and queer (LGBTQI) relationships are based on love and respect. Some are based on abuse and control. Two in every five LGBTQI people will experience domestic and/or family violence (DFV). Violence in LGBTQI relationships has the same elements as all violent relationships. We explore the unique differences for LGBTQI people, with a special focus on our Indigenous LGBTQI population, by listening to survivors, questioning police & ministers and learn from leaders in the support and prevention services. How is this different, what support is available and how does it affect an LGBTQI survivor (or perpetrator) of DFV, in remote, rural and metropolitan areas?
Facing the Numbers
The human stories behind the appalling statistics of First Nations disadvantage in the justice system.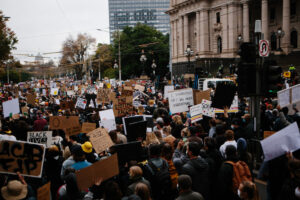 SYNOPSIS: Facing the Numbers is a cinematic exploration of the human stories behind the appalling statistics of First Nations disadvantage in the criminal justice system in Australia.
This project will bring faces to these numbers, highlighting the systemic racism experienced by Aboriginal people that sees us over-represented in these systems.
The supporting campaign will link each story to a relevant action that people can take – mobilising a groundswell of Australians and driving them to take meaningful action.
Following Mandy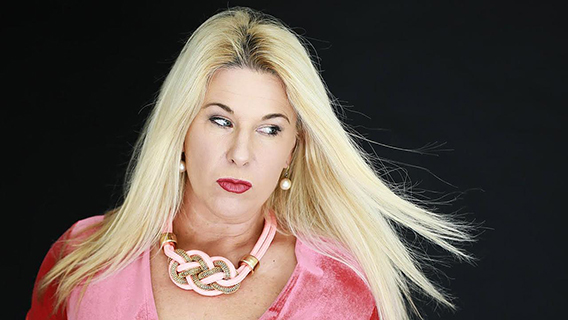 SYNOPSIS:
Following Mandy is an inspiring behind-the-scenes observational documentary about charismatic comedian and fierce community activist Mandy Nolan's colourful tilt at one of Australia's greyest institutions, the Federal House of Representatives.
Mandy is running as the Australian Green's Federal candidate for Richmond, a marginal seat on the Far North Coast of New South Wales encompassing the towns of Ballina, Byron Bay, Murwillumbah and Tweed Heads.
Mandy may be a comedian by trade, but the path our society is taking is hard to joke about.
This is the story of a diverse regional community whose rainbow-loving ways of living are being challenged by an unprecedented onslaught of A-listers, influencers, property speculators, COVID sea and tree-changers, anti-vaxxers and conspiracy theorists.
My Unforgiving Mountain
Living with an invisible disease at times is like climbing an unforgiving mountain.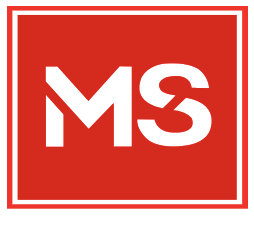 SYNOPSIS: The Production will document what it is like to live with multiple sclerosis (MS), depicting stories from people living with MS (Heroes), their daily experiences, and the truth behind living with this mostly invisible disease.
The Production's purpose will be to educate and inform audiences about the impact of MS on Heroes and their loved ones. By sharing stories of empowerment, struggle and resilience, the Production is intended to enlighten viewers about the lived experience of MS. Applying metaphorical meanings to the narrative elements, the viewer will be taken on a journey of what it is like to live with MS – showing every aspect of the changing face of MS to present an unbiased and diverse view of living with the disease. The Production will be stories of resilience juxtaposed with the fear of the unknown. The Production will include stylistic visuals and a voiceover to narrate the lived experiences of Heroes to make an intimate and voyeuristic experience and give the Heroes a voice.
Ride
Two BMX World Champions, One Tragic Accident, A Brutal Fairytale.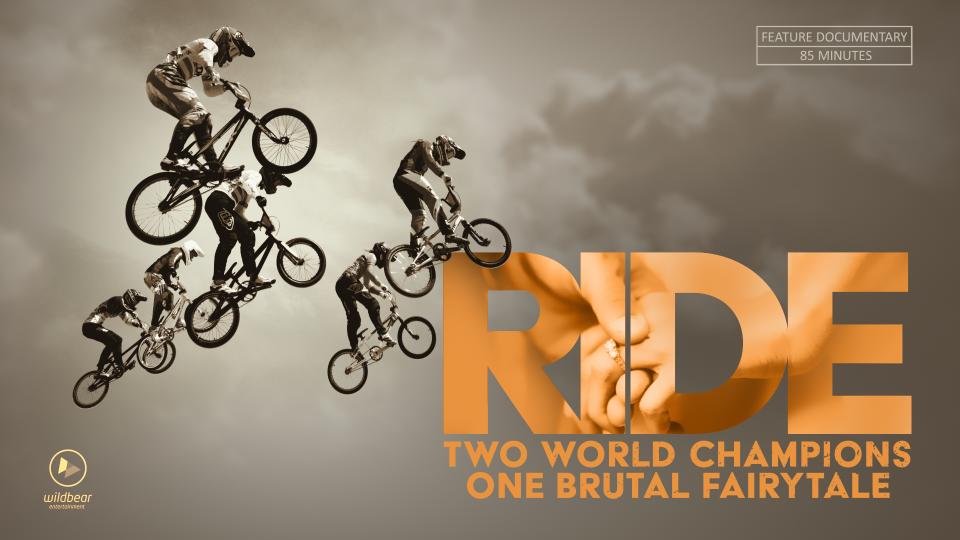 SYNOPSIS: Two world champions fall in love and conquer the extreme sport of BMX. A single training accident takes everything they have known away. Sam Willoughby (Australian Olympic Champion) can no longer walk, Alise Willoughby nee Post (USA
Olympic Champion) no longer wants to ride, together they help each other up to become world champions again. This time as rider and coach.
An inspiring story about ability, disability, love and redemption.
Sammy J's Constitutional Crisis
It's time to make a song and dance about the Australian Constitution.
SYNOPSIS: Sammy J embarks on an entertaining documentary journey that takes him across Australia. To help him on his quest, Sammy joins experts, celebrities, politicians, campaigners, and local people who help him uncover how the Constitution has shaped the nation in a host of unexpected ways.
Got a problem with your Section 44? Don't worry the Constitutional Cops are on the case. Feeling some pain in your interstate relations? Sounds like you need a Constitutional Mechanic. Or maybe you're worried that Australia has an identity crisis? Don't worry, we'll find Sammy on the therapist's couch, dressed as the founding document itself.
Sammy looks at how modern issues like COVID-19, human rights and indigenous recognition are all impacted by the Constitution. Blending traditional documentary elements with a subversive comic bent, Sammy J's Constitutional Crisis is smart, irreverent, genuinely curious, and laugh-out-loud funny. And if you're not careful, you just might learn something.
Tea Uglow; Supernormal
Why be normal when you can be SuperNormal?.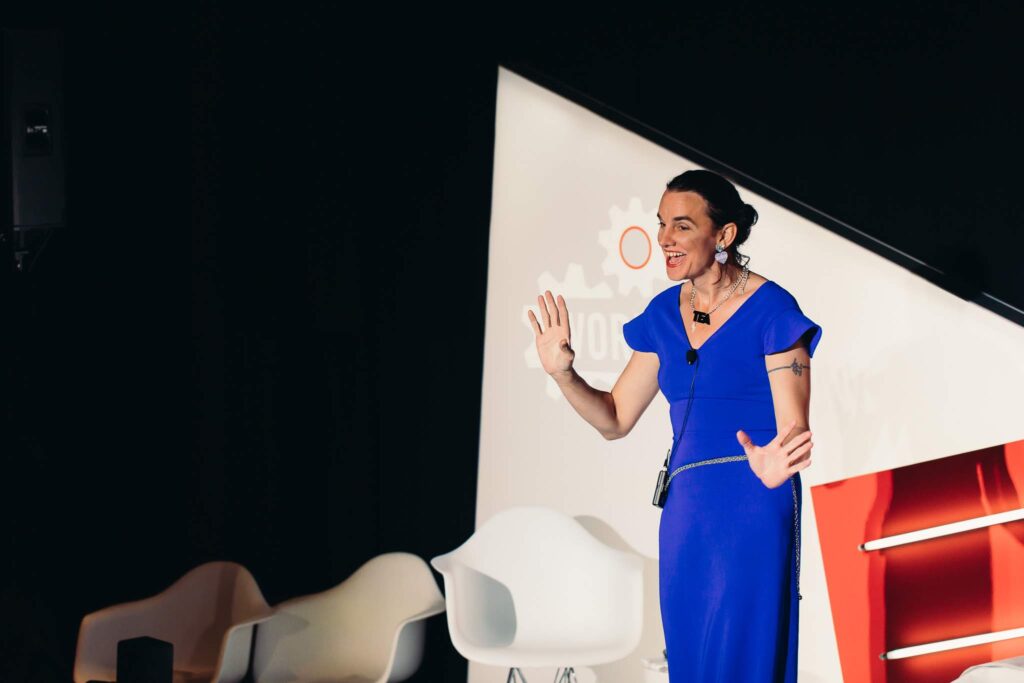 SYNOPSIS: Tea Uglow 'SuperNormal' is the story of one person's challenge to 'normal' and their journey to break society's restrictive definitions of it. Through exploring Tea's experience living with neuro diversity, we confront what our own judgements might shield and protect us from.
In its lyrical, warm and intimate storytelling, Tea Uglow 'SuperNormal' confronts the forces shaping all our identities and encourages us to embrace the millions of individual versions of normal that exist within us all. This is a story that belongs to all those people who live outside the box; celebrating the beauty and peace that exist outside society's constraints of normality.
The Carnival
Three generations of the Bell family battle to keep Australia's oldest show on the road.
SYNOPSIS: Family carnivals and shows have been happening in Australia since the mid 1800's. Today over a hundred multi-generational show families are still operating in Australia, running their own shows and carnivals across the country. This is the story of one of these families: The Bells. The Carnival is an observational documentary, filmed over the course of 8 years and capturing the most intimate moments of this one family and its workers.
We'll follow them as they haul their convoy of 30 trucks and rides across the country with their workers in tow where they'll face the elements, shutdowns and bushfires as they battle to keep their show running and on the road. This is the story of not only the carnival itself – a nostalgic and much-loved place that has thrilled Australian families over the years – but a story about the salt-of-the earth people everyone is curious about: the carnival workers, the showies.
They live in a different world, in a parallel universe where the old world meets new world, where technology is changing their lives not always for the better. This is a family drama underpinned by a quest to uphold their ancestors traditions and to ensure that the carnival never dies. The Carnival is a sticky, colourful place filled with happiness and screams of laughter – but underneath is a different side, one filled with pressures and expectations. As the insurance industry pulls out of Australia hundreds of show and carnival operators no longer have the ability to insure their rides leaving families like the Bells on the potential brink of collapse.
The Coach
Inside one of Port Moresby's most notorious ghetto settlements, a father mentors young criminals into sporting heroes.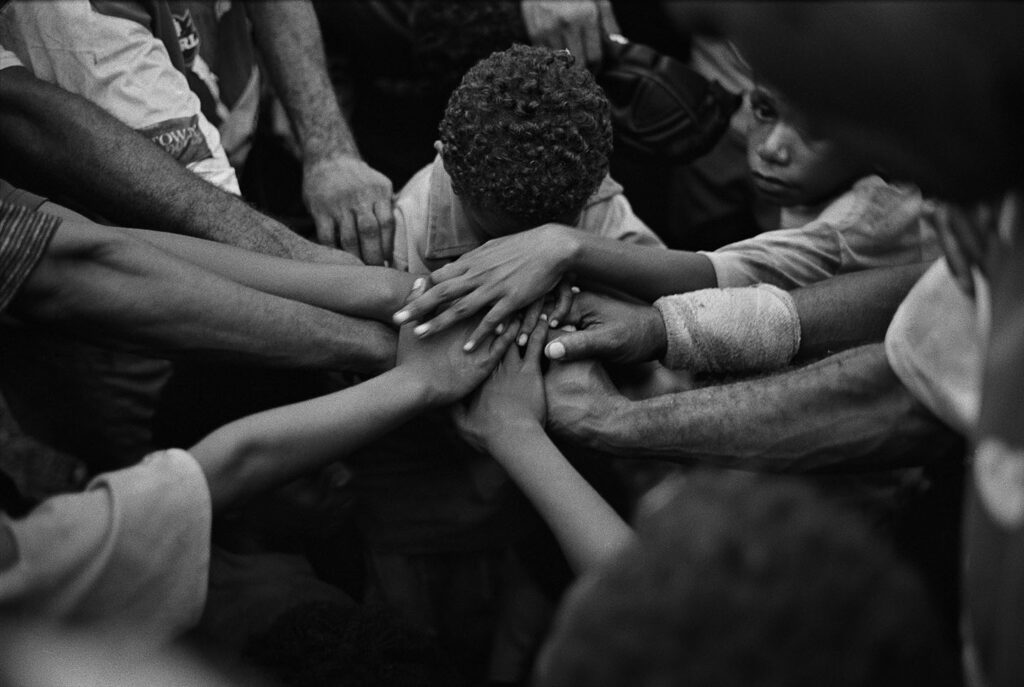 SYNOPSIS: Set amid the squalor of one of Papua New Guinea's infamous settlements, THE DOGS is a modern-day parable of once tribal men finding their feet through the game of rugby league.
Footy coach Albert Muri is no stranger to crime and the raskol gangs that tore his family apart. Police gunned down his eldest son and his second son serves life in prison. Albert's last great hope is his youngest son, Dia who helps him train a local rugby team, channeling criminal minds into sporting heroes.
But Dia treads a fine line between good and evil as he lives forever in the shadows of his gangster brothers. While the odds are against him, Dia triumphs as captain of the national basketball team but his boyhood dreams of becoming an NRL hero are shattered with a shoulder injury.
Meanwhile, Albert awaits the return of his pardoned son, Desmond. But what future is there in a settlement that more closely resembles a slum? Running water is a rare commodity yet the echoes of domestic disputes a daily occurrence. And yet Desmond, just like Dia, dreams only to play rugby again…
With a backdrop of police brutality, domestic violence and detribalization, Albert's devotion to change is heartwarming. But is it enough to redeem his family and save his community?
The Silent World of Barry Priori
Barry Priori takes us on a journey into the world of the deaf.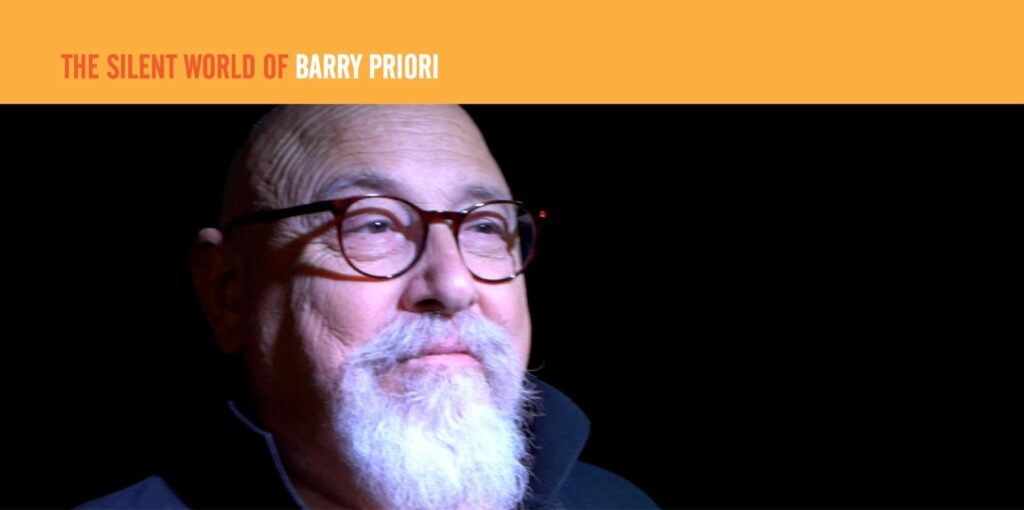 SYNOPSIS: Imagine being born profoundly deaf into an Italian migrant family of 10 without any means to communicate with them let alone the ability to hold a simple conversation. The Silent World of Barry Priori, is insightful, funny, and at times heartbreaking. Barry takes us on a journey that holds many surprises and revelations into the Deaf world from the 1950's to the present day. Self-authored by Barry Priori, an engaging, charismatic character and highly amusing storyteller, this is an essay style film using a combination ofinterviews, observational footage and rare unseen archival material. Here we garner many intimate insights into a community steeped in Deaf Pride, Culture and its own unique language. The documentary will centre around Barry's award-winning Adelaide Fringe Festival show, NAUGHTY HANDS. As a performer Barry is hilarious and is billed as "Adelaide's funniest deaf guy." He teaches the audience how to swear, fall in love and be abusive in sign language. The performance will act as a subtext and a Greek chorus weaving through the documentary.
The Weeping Tree
A portrait of a Tasmanian tree with the ability to survive blizzards, weep alcohol and bring grown men to tears.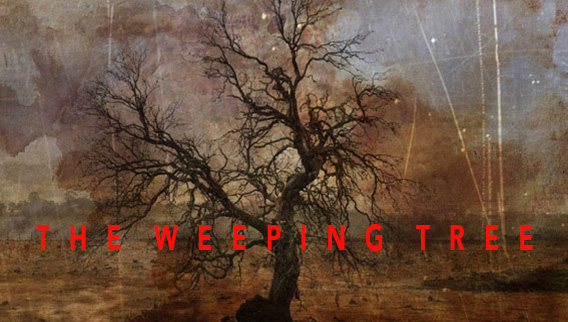 SYNOPSIS: In this film we will see the collision of art, science, palawa connection to country, and intimate storytelling engage audiences with an iconic and charismatic Tasmanian tree that is critically threatened by the effects of climate change, the cider gum (Eucalyptus gunnii).
The film is set in the central highlands of Tasmania, a place rarely seen on our screens and an area that has long inhabited a special place deep in the Tasmanian psyche for its unforgiving climate and remoteness. This story will resonate with audiences grappling to reconnect with nature and readjust after recent global pandemic events. It will explore the place of art in our relationship with the natural world which is currently undergoing great change.This film will be more artistic than the term documentary might initially suggest. It will be a cinematic, character lead journey into the hearts and minds of the participants, as they come to grips with big questions brought into focus by a gnarled tree in a compelling landscape literally in the heart of Tasmania.
They say I'm a Terrorist
A deep dive into the language of violence faced by female environmental activists in Tasmania.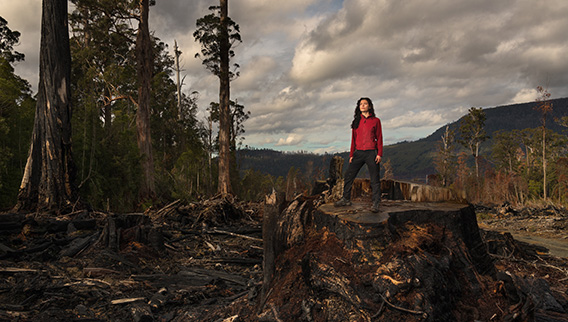 SYNOPSIS: Resistance has always been a part of the history of women. The perpetuation of industry agendas and illegitimate use of governmental power is the epitome of the damaging behaviour that has led to our current global environmental crisis. And its consequences are experienced by women on the frontlines, every day.
Violence against women and environmental activism intersect in intimate and convoluted ways. Unpacked in this documentary are the nuances between endurance and trauma, politics and purpose, risk and integrity. We explore how language is used as a political tool, and follow the decades-long battle to save one of the last truly wild places on Earth, Tasmania, a hub for cool-temperate rainforests and unique flora and fauna, where ancient living beings still thrive.
Featuring activists that have been on the ground for over a decade, including health professionals, scientists and psychologists. We hear from those who have been systematically branded as 'extremists' and 'terrorists', their experiences with manipulation and coercion from police, the lasting impact on their lives and community, and how they find the will to keep going. The women channel an inextinguishable resilience that drives them to protect the Earth at all costs, a planet that does not depend on us, but where we so desperately depend on each other.
Welcome to Babel
An obsessed artist, a crazy dream and the troubled history of Communism combine in an epic artwork.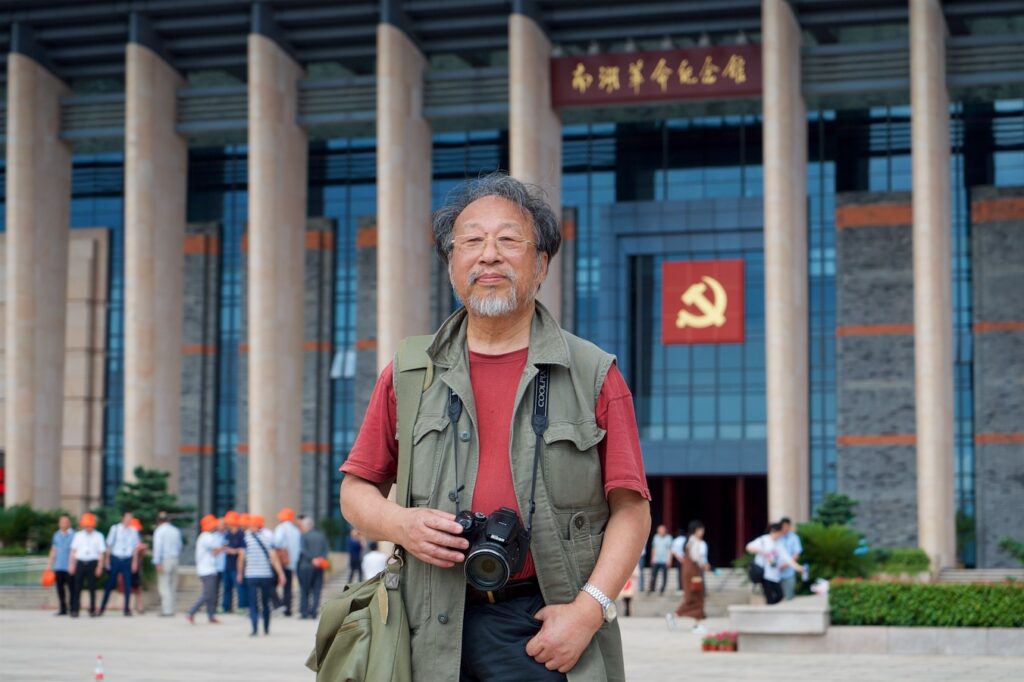 SYNOPSIS: Renowned Chinese-Australian artist Jiawei Shen is painting a monumental artwork that he claims will give meaning to his whole life. This former Red Guard, still famous in China for painting one of the most famous images of the Cultural Revolution, Standing Guard For The Great Motherland, is now creating a fantastic parable of the history of Communism, in the style that has established him as the foremost history painter in Australia today.
Epic in concept and scale, his Tower of Babel painting depicts over 400 famous and infamous characters including politicians, soldiers, scientists, artists, writers and filmmakers won over by the utopian vision of the Communist movement, as well as many forgotten people who lost their lives to Revolution. It also includes remixes of 130 iconic artworks by left wing artists, including Picasso, Matisse, Léger, Diego Rivera and Frida Kahlo; on a huge canvas of 130 square meters, as high as a 3-story building.In telling the stories of Jiawei's own personal journey and that of his wife Lan, from poverty in Mao's China, through the tumult of the Cultural Revolution, and eventually as political refugees to Australia, the film will show how personal biography inspires art. Now, as tensions between Australia and China escalate and there is even talk of war from some Australian politicians, how will Jiawei's most important work be received? Can the past speak to the present or will it be silenced?
You Should've Been Here Yesterday
Australian surfing. Another look.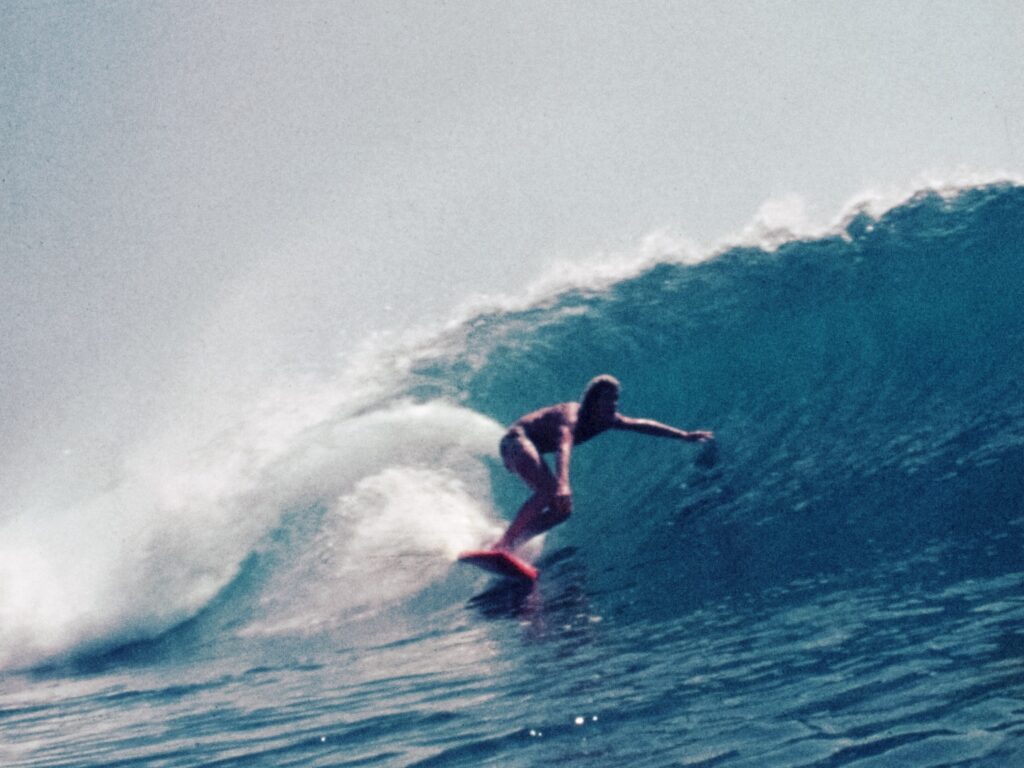 SYNOPSIS: Irreverent yarns, tall tales, and stunningly restored footage from the lost Australian surf films will combine to uncover a social history whose influence reaches far deeper into Australian culture than you ever imagined. You'll be surprised who turns up.
Between the 1950s and the 1980s, surf films were the biggest night in town. A ragged band of filmmakers raced around Australia capturing images to stoke the crowd and inadvertently documented Australia's naive exuberance and the surfer's desire to live a more sustainable life.
Today, many of surfing's more ambitious ideals have been lost. It's time to take another look and decide; what do we want to keep and what do we want to leave behind?