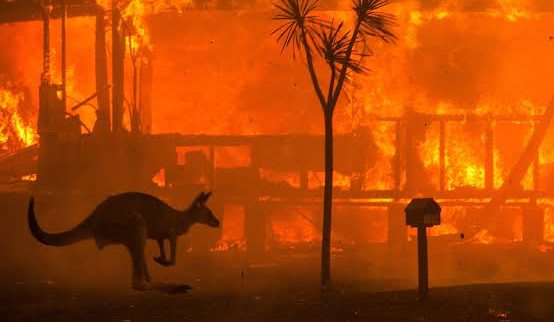 PUBLISHED06 Sep 2020
New Documentary Projects – September 2020
After our largest application round yet - check out these 35 newly approved Documentary Australia Foundation projects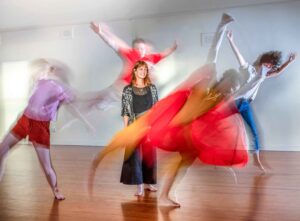 Alchemical: Dance as Transformation
What are the challenges of a dance class that aims to reveal who we really are without judgement? Follow teacher Anne O'Keeffe and her students, as they take a journey of self-revelation, and the boundaries between dance and life dissolve.
Alchemical explores Anne's Alchemy classes, illuminating the transformative power of authentic expression within a loving community. Bear witness to remarkable students' stories, as they navigate new ways of being – both in the studio and in their lives.
 Art of STEM
As a young girl Gabrielle Quakawoot remembers drawing circles in the sand with her grandmother, little did she know how valuable those patterns would be to rediscovering her culture and unlocking ancient knowledge. Gabrielle is a local Indigenous woman who has founded The Art of String Theory which brings aboriginal dreaming and mathematics together through the ancient art of drawing string figures. Art of STEM (science, technology, engineering and mathematics) follows Gabrielle to a remote indigenous community in north east Arnhem land to share her string theory at the ASTIMA (Aboriginal and Torres Strait Islander Math Alliance) 2020 conference alongside experts in Indigenous STEM education. Gabrielle intends to collect this ancient and Australian Indigenous knowledge and continue helping others rediscover their culture by creating an indigenous STEM symposium in collaboration with the University of Sunshine Coast, planned for late 2021.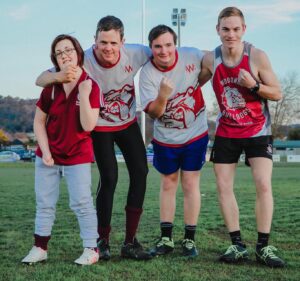 Becoming Bulldogs
In regional Victoria, an all- abilities football team, the Jets, integrates with the local team to become the Wodonga Bulldogs All-Abilities football side. As they strive for on field victory, they also face the challenges that come with having a disability, both on and off the field.
They have two goals: win their league grand final, and to win the exhibition match at the mainstream Ovens Murray Grand Final against their arch rivals, the Wangaratta Magpies, in front of a crowd of 10,000 people.
Becoming Bulldogs follows the team across a year, a winning season leading up to the week-long National Inclusion Carnival in Sydney. We meet the vibrant personalities of the players, passionate but overworked team manager/mother/carer/volunteer , Katrina and club president Richard who's views differ to Katrina's. Yet as the season wraps and COVID-19 looms, again isolating the players from community, not all is well at the club, and the challenges ahead begin to feel insurmountable.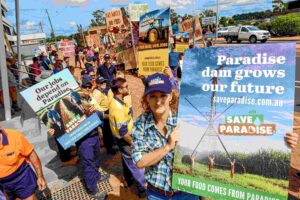 Before There Was Water
Paradise Dam has fed the Bundaberg region in Queensland for nearly 15 years. The primary producers of the region, which is one of the highest producing regions in Australia, have come to rely on its water security for their livelihoods. These farmers provide 25% of Australia's food, countless jobs, economic contribution and an identity for the region's population. However, the Bundaberg region was used as farmland well before the Dam went in, and many of those farmers battled through years of dry land farming and fought for decades to get a dam in place.With the Queensland Government's plan to lower the dam, the capacity would drop to 42% of its current level, putting conventional farming methods into question for much of the region.
What will this mean for such an important farming region and what lessons can we learn from the years before the construction of Paradise Dam?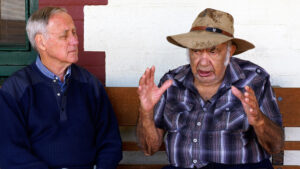 Beyond Sorry
In September 1852, near Quorn in South Australia's Flinders Ranges, the body of 16-year-old shepherd James Brown was found, mutilated and castrated. The next day, a reprisal party of 15 white men and 2 Aboriginal trackers pursued the flock of stolen sheep west towards Lake Torrens. At Bluff Point they shot Ngarpalta and Pimbalta and a disputed number of other Aboriginal people whose names were not recorded. Almost 150 years later, descendants of James Brown's family reach out to descendants of the Aboriginal people who may have been involved. They are shocked by what they discover.
Can the scars of past atrocities be reconciled and healed through the act of truth telling?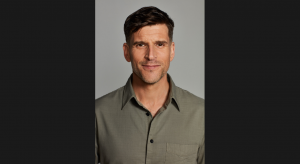 Can Science Precent Suicide?
The proposed documentary, 'Can Science Prevent Suicide' with Osher Gunsberg will investigate how new science, innovative thinking and technology is helping prevent suicide. Through the prism of his own struggles with mental health, Osher will present a comprehensive portrait of suicide in Australia today; investigate why it's happening, and feature what is being done across the country to mitigate the problem. Amongst the themes to be explored in the documentary is the psychology behind suicide ideation and what is going on in the minds of people who want to take their own lives. We'll also identify the experts that are making a difference and showcase the latest evidence-based treatments that are saving lives. The film will also identify suicide hotspots in Australia and which cultural and community clusters need the most urgent help. We will also meet survivors of suicide and follow their journey to help prevent others from attempting suicide.
Carbon: an unauthorised biography
This is the ultimate biography of Carbon, the most talked about but least understood element on earth. Carbon in nature, industry, culture, war and love. Carbon's life story is an epic journey from the death of a star to the birth of the modern world, towards an understanding of today's most vital issues: energy, climate and survival. Told through intimate testimonials from those who know Carbon deeply, we also hear Carbon's life story in her own words. As if unearthed from an ancient archive, Carbon finally has a voice. This story of life's core element promises to transform how we think of Carbon, from maligned destroyer towards a powerful enabler. Carbon is not the enemy. Carbon is life.
The production budget for this film is complete, we are seeking funding for our impact campaign.
Creativism
This project is a female host-based series and the people interviewed in each of the initial 6 episodes are highly sought after Australian creatives, leaders in their field and known for their extraordinary talent, but nobody really knows much about the people or the practice behind the work of these humble creators…until now!
Enter Beccy Iland, an actress with a knack for making people feel at ease in front of the camera, as she explores their worlds, their struggle between public and private life, their family pressures, and the high impact their cultural heritage has had on each of them. Their appeal is far reaching around the globe. The subjects in Creativism reflect our Australian cultural identity, they are a vastly multi-cultural bunch of Australians: Chinese, Greek, Lebanese, Croatian, New Zealand, Filipino, Serbian, Macedonian. Each of their heritages tell a story – drama, love, family pressure, expectations and ultimately success. It is an organic, honest series, full of hope.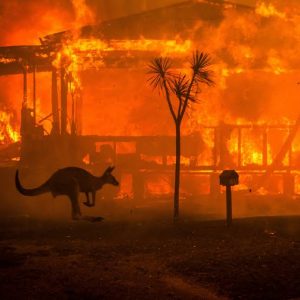 Conjola
NYE 2019. Director and film maker Ash Brennan lost his house in the Conjola Park Bushfire which nearly killed his brother and many others who stayed to fight.
From a Perth hotel room Ash saw the first image of what used to be his house in the background of a news reporter. Up until that moment, Ash had been heavily involved in the West Papuan Freedom Campaign, working alongside Independence Leader Benny Wenda to raise awareness of the plight of the people of West Papua and was half way through pre-production on a documentary about the Independence movement when the NYE Bushfires struck.
After almost being wiped off the map, a traumatised community waited for help. But it never came. Conjola was abandoned and left for dead. Local artists then started creating. They needed to heal. It gave the community hope and solidified their journey to recovery, together. Ash hopes that the creation of this film will be part of that recovery.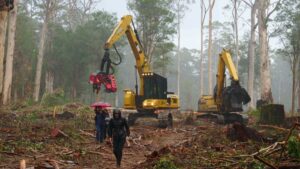 Cry of the Forest
WA's south-west forests are part of one of the most biodiverse regions on the planet and are recognised for their ability to capture and store carbon. They are vital to slowing run-away climate change yet instead of preserving them we are cutting them down at an alarming rate for charcoal, firewood and woodchips. Forests play a crucial role in the water cycle but the streams that once bubbled through these ecological communities are drying up and the critical habitat they provide for endangered species is shrinking.
Cry of the Forests takes viewers to the heart of the forests to see first-hand the beauty of these towering ecosystems and the life they support. We meet the activists armed with go-pros and dressed in camouflage gear risking their lives to bear witness to the logging and we meet traditional custodians, tourist operators & farmers on the frontline of the battle to protect our forests. This film seeks to change perceptions about native forests and their true value.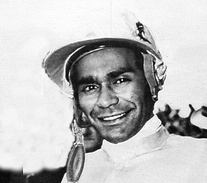 Darby McCarthy PROJECT "In a Life Time"
The dramatised documentary "In a Life time" is told through the interviews and recollections of those who have known and worked with Darby McCarthy over his racing career, and then through his post racing career, where Darby has become a mentor for many young people supporting their endeavors through incentive and educational programs specifically initialed by Darby McCarthy, who received an honorary doctorate from the Southern University of Queensland for this work, not bad for a Young Fella from Cunnamulla who didn't go to school.
The audience will witness the extraordinary life of the young fella from Cunnamulla who took on the sport of kings as his life's passion, to travel the world riding over 1000 winning horses, Darby says without the infinity which he found as a young fella with his original night horse on Yakara station nurtured by Ma and Par Easton at Thargomindah, his life could have been very different.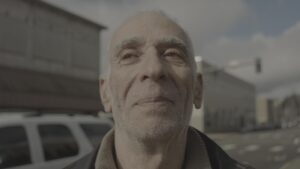 Days of Fire
Bob is a 65 year old Jewish New Yorker who went to Woodstock at 15, designed bathrooms for Elton John and Janet Jackson and is funny and full of life. He also only has one week to live.
Diagnosed with Parkinson's, Bob has decided to end his own life using Death with Dignity laws and DAYS OF FIRE is the inspiring, surprisingly funny and heartbreaking portrait of Bob's last week on earth.
With unflinching intimacy and incredibly unique access, our film follows Bob as he tries to make peace with his family, the love of his life and himself, right up until he takes his last breath.
Deeply compassionate, DAYS OF FIRE is a meditation on time and mortality, asking the big questions, "How do we face death when it comes?" and "What does it mean to live a complete life?"

 Dear Fashion
The way we make, sell and consume clothes today is unsustainable. Once synonymous with glamour and fun, fashion now conjures landfill and garment worker horror stories. High fashion is exclusive and steeped in privilege, while fast fashion ends up in the trash, exploiting people and the planet along the way.
Yet until recently the industry seemed all-powerful. Brands made billions out of it. Consumers couldn't get enough. Behind the scenes, though, the pressure was building. 2020's upheavals revealed that the cracks in the system went deeper than anyone had imagined. This documentary shows how the old order fell from grace, just as activists, designers, innovators and community voices were stepping up to reimagine it.

Eighty Twenty: Mark Opitz Remembers
The dearth of child support for single parent families in Menzies' Australia resulted in Mark Opitz' distressing displacement from his loving mother to the loveless and violent Margaret Marr Boys' Home. The audio remnants of the weekly indulgence of a dormitory radiogram, and a determination to overcome feelings of worthlessness, inspired Mark to become as Jimmy Barnes notes, 'one of the greatest record producers this country will ever create'. Not a day goes by where, somewhere in the world, you won't hear a song produced by Mark Opitz. Following a suite of government inquiries into Australia's out-of-home 'care' system, Mark's story emerges as a formidable reminder of those who significantly contributed to a society that abandoned them as children.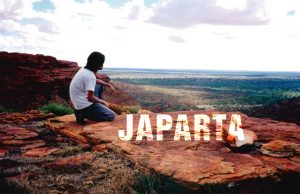 Japarta
A young Japanese student, Minoru Hokari, was driven by a dream to come to Australia and study Aboriginal culture and history first-hand. In his short life-time, before his death in 2004 at the age of 33, Minoru achieved work of lasting value which commands an ever-widening audience. Minoru was inspired by the historic Wave Hill Walk-off in 1966 when Gurindji workers on the Wave Hill cattle station in the Northern Territory walked off in protest against conditions there. The strike became a watershed event in the fight for Aboriginal land rights.
"Japarta" was the "skin name" given by the Gurindji to Minoru. Our film is the story of Minoru's work with the Gurindji, and how, in Gurindji terms, he was called by the land to help the Gurindji take their story to an international audience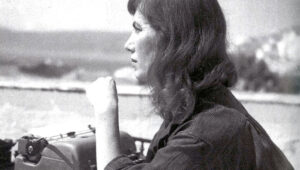 Life Burns High
Charmian Clift was one of the finest writers Australia has produced. Hundreds of thousands of readers eagerly anticipated her weekly Sydney Morning Herald essays in the 1960s. Her life imitated art with all the hallmarks of a compelling novel. She had movie star looks, a brilliant writing career and a passionate, creative marriage. Yet the sacrifice of security for the bohemian romance of life on a Greek island with its famous friends, parties, drinking, love affairs and poverty, led to her death by suicide at forty-six. There is a revival of interest in Clift and her writing because of her clear vision on so many issues which still trouble Australia.
Three women. Three stories. Three Acts. A universal story of intense personal insight told by those who know.
Living Underground is one story told by 3 voices.
– An Actors performance, inspired by real events.
– An Artist whose creative outpouring is through fashion design.
– A Writer whose language inspires and informs.
These three voices are joined by the unsung community hero, who paints context and delivers broader testimony that underpins our documentary.
My Fight
"My Fight" is a documentary about the journey and the battle of a young man fighting one of the most dangerous drugs in the world today and his hard path to recovery.
Feeling like he belonged nowhere and being bullied at school made Mitch move to the path of taking drugs.
After reaching rock bottom where he tried to commit suicide and kill his step mum with a meat clever he ends up in a mental health institution and winds up in rehab.After coming out from rehab he joins a boxing gym which made him feel like he finally belonged somewhere and started his path to recovery.
This documentary includes heart breaking interviews with Mitch,his father ,the boxing coach and CEO of the rehab institution.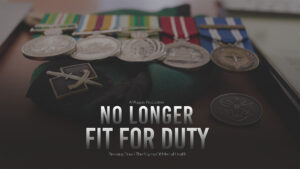 No Longer Fit For Duty
This documentary focuses on breaking down the barriers for mental health and showing people that it's ok to get help.
A view from the cold face – this documentary touches upon topical issues about veterans' experiences from their own perspective – about life both in combat and at home and mental health struggles. It is about transformation and getting a second chance in life. Fisch Rasy, an Australian Army Defence Force Veteran, wasn't really aware of how deeply seated mental health issues were until he got out. Since reconnecting with veterans, he has been able to see how the stigma of how "opening up is a sign of weakness" has led to too many suicides and terrible ongoing issues.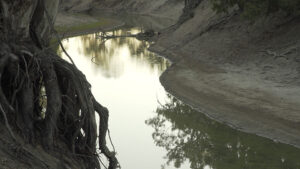 On the Map
This 10 x 10 minute TV series explores the relationship of people to place and nature, primarily within the Australian context. The series is designed to be broadcast by ABC TV Childrens and viewed by secondary students who are studying geography.
The episodes will explore ideas such as the cultural nature of distance, our changing understandings of place, the effects of global events such as COVID-19 on human movement and lifestyles, inequalities in access to spaces, changing understanding of land care, integration of indigenous ideas in land management practices, water management in a continent affected by climate change, the effect of tourism and the arts upon communities, and how those communities interconnect.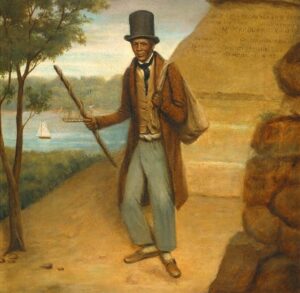 Our African Roots
On 26 January 1788, ten men of African descent stepped off the ships of the First Fleet and were set to work building the modern nation of Australia.
They were the first of hundreds of African convicts sent to these shores. On a journey back to the multicultural origins of modern Australia, African migrant Santilla Chingaipe rips up the monocultural myths of Australia's white foundation narratives and colours in our nation's post-colonial history by revealing the stories of the black Africans who left an indelible mark on this country. Although their achievements have largely been overlooked or forgotten, they became bushrangers, feminists, freedom fighters, war heroes and sports stars, and they played a pivotal role in some of the most decisive events in Australian history.
Our African Roots writes these forgotten African men and women back into the nation's history books, and reveals how Australia's shifting attitudes to race came to shape our national identity.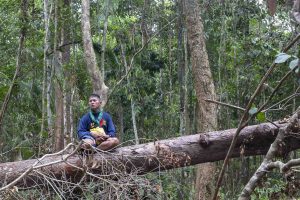 Paradise
Palawan appears to be an idyllic tropical island. Its powder-white beaches and lush forests have made it one of Asia's hottest new tourist destinations. But for a tiny network of environmental crusaders and vigilantes trying to protect its spectacular natural resources, it is more akin to a battlefield.
Paradise follows Bobby, Tata and Nieves, three magnetic leaders of this network, as they confront the biggest challenges of their lives trying to stop ruthless politicians and businessmen from plundering the Philippines' "last ecological frontier". It is a timely film emblematic of the struggles globally as land defenders are being killed in record numbers trying to save natural resources from the rapaciousness of corporations and governments.
 Sharko
Mark Graham was arguably New Zealand's greatest ever rugby league player, but his son, filmmaker Luke Graham, knew Mark more from watching him on TV than from time spent together. Recently a new father himself, Luke seeks a deeper connection with Mark by uncovering their shared history and confronting the wounds inflicted on Mark's path to greatness.

 The Art of Incarceration
Seen through the eyes of Indigenous prisoners at Fulham Correctional Centre, The Art Of Incarceration explores how art and culture can empower First Nations peoples to transcend their unjust cycles of imprisonment.
This narrative documentary humanises the over representation of Indigenous Australians within the prison system and provides an uncompromising insight into the inmate's quest for cultural identity and healing as they prepare for the annual 'Confined' exhibition and life on the outside.
From deep inside Fulham, the artists complete their works whilst painting the audience a contemporary insight into the deeply ingrained incarceration epidemic of Australia's First peoples. The film clearly and profoundly explores greatly misunderstood issues such as cultural disconnection, inter-generational trauma, addiction and institutionalisation.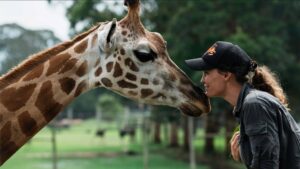 The Day We Saved A Zoo
During the Summer of 2019-20, Australia endured some of the worst fires ever in its long history of savage bushfires. These fires burned through an unimaginable 18.6 million hectares of land, destroyed over 9,000 buildings and tragically killed dozens of people. An estimated 1 billion animals were incinerated in the flames. The Summer of 2019-20 is known as Australia's 'Black Summer'.
On the final day of 2019, the beloved Mogo Zoo, the centerpiece of Mogo, a small and beautiful NSW coastal town suddenly found itself under attack. Mogo Zoo is home to Australia's largest collection of exotic species, many of them key to conservation global breeding programs to prevent their extinction. With no place to evacuate to, the animals had nowhere else to shelter and their zookeepers put their own lives on the line to protect the animals they love.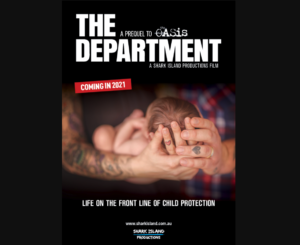 The Department
The only time the public hears about the system that protects our most vulnerable children is when one of them ends up dead.
The Department is a feature documentary which allows a rare glimpse inside the never-before-seen child protection system at work across NSW. Filmed in an observational style, it will follow caseworkers, specialists and families as they navigate the complexities of keeping children safe in the face of domestic violence, addiction, poverty, mental illness and intergenerational trauma. The lives of children from remote communities to metropolitan Sydney are at stake and decisions will impact for generations.
In modern life where being a perfect parent is a standard none of us reach, what does 'good enough' parenting look like?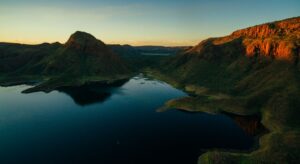 The Fat of the Land
The Fat of the Land is a food, travel and anthropological series. Accompanying native foods advocate and internationally renowned chef, Paul "Yoda" Iskov and his roaming restaurant. This series traverses Australia's unique and breathtaking landscapes to shine a light on the extraordinary people, philosophies and ingredients that define Australia.
 The First Inventors
All across Australia, a new group of scientific and cultural investigators are emerging with a mission to excavate the past, reveal what was lost and restore the story of a living culture.
This 4 part series will rediscover the complex cultural repertoire of the First Australians, including the Dreamtime, language and dance; it will explore and explain the most significant rock art estate in the world; the oldest human remains ever found outside of Africa; sophisticated ceremonial rituals; building feats of mega proportions; gigantic pyramidal shell-mound precincts; fire stick farming; the largest prehistoric fish ever seen in Australia and advanced astronomical knowledge and celestial understanding.
It is a story of incredible knowledge, invention and resilience, it is the story of ancient Australia.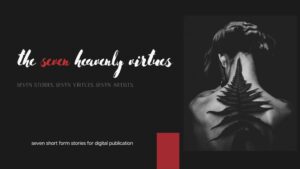 The Seven Heavenly Virtues
This seven episode short form digital art series, that explore the ancient heavenly virtues through individual female artists work.
Our series introduces seven Tasmanian female contemporary artists some emerging, some established. Their works explore an array of social and environmental issues. Ocean plastics, species extinction, family violence, climate change, female ageing and solutions to deal with invasive species. Each artist with their own virtue interpretation told through their artistic practice.
Vox-Docs
Vox-Docs is a short film initiative showcasing the work of eight independent documentary filmmakers. Each will be invited to create a 3-5 minute film that will be included in a portfolio of thematic documentaries exploring our relationship to the performing arts in Australia. As a collaboration with Sydney Morning Herald and The Age, the films will be launched on the newspaper's platforms to complement the October 'Arts and Culture' edition of the Good Weekend magazine.
 Wash My Soul in the River's Flow
A film that celebrates the love, lives and creative collaboration of artists Archie Roach and Ruby Hunter as they prepare and perform at the premiere of Kura Tungar—Songs from the River, the result of a two-year collaboration with Paul Grabowsky and the Australian Art Orchestra. Using footage shot in 2004 of interviews, rehearsals and the opening night, the film is a portrait of artists at the peak of their powers and a cinematic musical journey into the landscape of soul.
Waterstreet
Examining the fall of one of Australia's highest-profile criminal barristers, Charles Waterstreet.
Three years in the making, the documentary explores in often shockingly intimate detail, Waterstreet's decline from an in-demand criminal barrister precipitated by allegations of sexual harassment and improper conduct, bankruptcy and the inevitable toll of a life lived to 'excess – but never further'.
Without prospect or the security of the structures that previously insulated him, broke, disgraced and estranged from friends and family, Waterstreet is forced to embark on a journey of self-discovery and atonement that will push him to the very limits of sanity, to confront his own mortality and atone for past mistakes in one last effort to stay relevant– and survive – a society that is at odds with everything he once knew.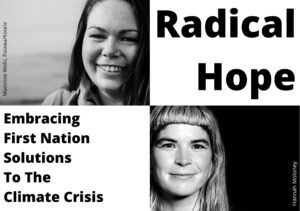 Radical Hope
Radical Hope is a web-series that takes viewers on a journey to learn about solutions to the Climate Crisis from First Nations knowledge and expertise. Co-presented by young Palawa/Koorie woman Madeline Wells and permaculture practitioner Hannah Moloney, Radical Hope will clarify what's causing the Climate Crisis whilst inspiring with ways to build local, regional and national resilience; melding individual action with collective action that all the while celebrates First Nations knowledge; leading the way to a climate safe future for all – not leaving anyone behind. Together, we can be different.

Standing on the Soilution
Following the birth of her first grandchild, Rachel was confronted head-on by the impact of our climate crisis as the Black Summer fires surrounded her farm. She was faced with the realisation that she could no longer offset responsibility for the perils that threaten our planet. In her search for a better way she discovers that across Australia, and around the world, a quiet revolution is underway. "Regenerative agriculture" is a holistic approach to land management that aims to revive soil health – sequestering carbon, increasing food production, boosting cost effectiveness, and slowing climate change – leaving both farmers and the environment better off. But if this, so-called, "regen" farming is as good as it sounds, why aren't more farmers taking this route? Why aren't there more government incentives? And what part can the urban consumer play to participate in shaping the world their children will inherit? Rachel sets off for an urgent education to find out.