PUBLISHED11 Mar 2021
New Documentary Projects – March 2021
We are thrilled to start 2021 by approving 13 new impact projects for fiscal sponsorship - take a look through these upcoming documentaries below.
Cancer in COVID
The 2 big C's of my twenties.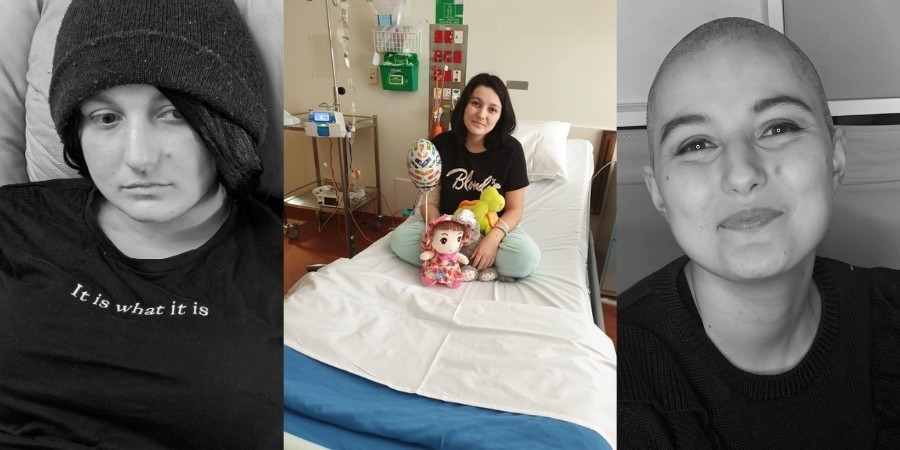 SYNOPSIS:  NYE 2019. Director and film maker Ash Brennan lost his house in the Conjola Park Bushfire which nearly killed his brother and many others who stayed to fight.
From a Perth hotel room Ash saw the first image of what used to be his house in the background of a news reporter. Up until that moment, Ash had been heavily involved in the West Papuan Freedom Campaign, working alongside Independence Leader Benny Wenda to raise awareness of the plight of the people of West Papua and was half way through pre-production on a documentary about the Independence movement when the NYE Bushfires struck.
After almost being wiped off the map, a traumatised community waited for help. But it never came. Conjola was abandoned and left for dead. Local artists then started creating. They needed to heal. It gave the community hope and solidified their journey to recovery, together. Ash hopes that the creation of this film will be part of that recovery.
Cotton Widows
Every 30 minutes an Indian farmer commits suicide.  These are the stories of survival of the widows they leave behind.
SYNOPSIS:  Vidharbha, India, once renowned for its "white gold" cotton production has now become the suicide belt of India. Burdened with debts they cannot repay, Indian farmers are taking their own lives in unprecedented numbers. Planned obsolesce of farmers, the hijacking of agriculture, and calculated economic monopoly all contributing factors to the infamous phenomenon. With 65000 "cotton widows" in Vidharbha to this day, the state is often in perpetual mourning…
Greenhouse
Imagine solving the world's biggest problem's by simply changing the way we live. Greenhouse is attempting just that.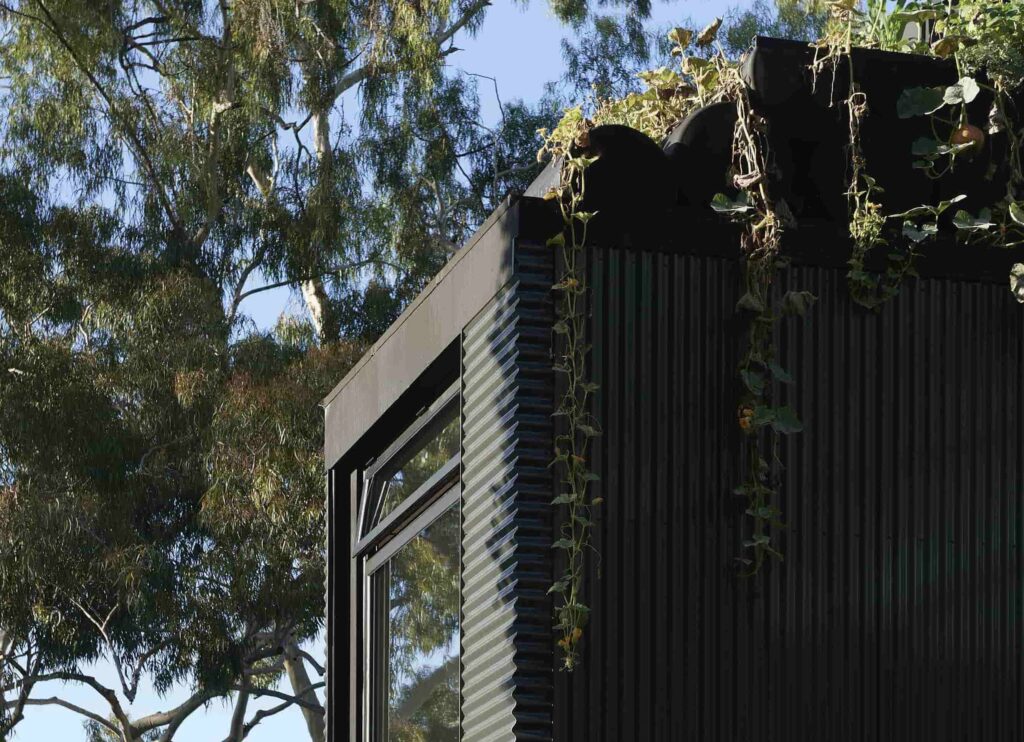 SYNOPSIS: 
Joost Bakker's long-awaited living breathing GREENHOUSE is now complete and dropped smack bang in the middle of Fed Square's River Terrace, complete with aquaponics, solar power, micro-farms, a charcoal tank and rooftop garden.
In 2021 GREENHOUSE becomes home to celeb chefs Matt Stone and Jo Barrett as they move, for a few months to live and work in this 100% sustainable modern urban farm, featuring vertical veggie gardens and mushroom walls, and other living inhabitants such as fish, crickets and worms.
The Koala Corridor
Sydney's last Koala colony is being pushed to the brink by massive development and other human factors. Can it survive?
SYNOPSIS:  Koalas are on an extinction trajectory. Is it due to a lack of public concern? A lack of political will?
After the catastrophic fires of 2019/20 summer, the Koala has become the poster child for governments claiming environmental credentials, for companies as mascots and for environmental activists.
Sydney has one last koala population, on the South West city fringe between the Nepean and Georges Rivers. Unlike many koala populations, it is chlamydia free and may have a natural resistance to the disease. With this genetic advantage, it could help the wider koala population, so its survival is vital.
Knowing the Score
"What has gender got to do with being the best, my tits don't get in the way." SY turns the gender lens inside out.
SYNOPSIS: Simone Young AM has earned many accolades across her dazzling 30-year music career. All have been hard won.
Knowing the Score gets up-close and personal with Simone in an engaging, luscious music documentary revealing two key themes; the long struggle for gender parity in the high art of classical music and the heart breaking struggle for artists to be valued in times of crisis, or sometimes even at all.
Though one of the world's great contemporary conductors, Simone's work continues to be viewed through a gender lens. Simone is the first woman to be appointed Chief Conductor of The Sydney Symphony Orchestra in all its 90-year history, a post she takes up in 2022. The fact of being a woman still plagues her.
Knowing the Score advocates through passionate testimony and excellence in performance the importance of arts and culture to not only entertain but to transform human adversity. Now more than ever we need to discuss the role of artists towards a thriving democracy and social well being. Knowing the Score is a documentary for our times.
Memory Film: A Filmmaker's Diary
An immersive, poetic diary film about change and the personal is political' in women's lives.
SYNOPSIS: An immersive poetic documentary based on Jeni Thornley's Super8 archive (1974-2003) filmed during the decades of her political and personal filmmaking, while producing 'Maidens', 'To the Other Shore', 'Island Home Country' and the collaborative feature 'For Love or Money'. Documenting the activism of three decades amidst the intense sexual politics of radical feminism and social change, 'memory film' tells the inner story of a woman's journey of liberation – gender fluidity, utopian feminism, love and its tribulations, the pleasure and pain of motherhood, violence against women, the desire for a world free of war and colonizing, and ultimately mortality and impermanence.
The film journeys several pathways of liberation, including psychotherapy and spirituality as companions to political activism. Accompanied by a unique music score, with no speaking voices, the film offers a reflective experience into radical politics, social change and the dynamic interplay between the personal and the political in women's lives.
Mother Crocodile
A documentary about one woman's fight to retain custody of her four closest companions: her pet crocodiles.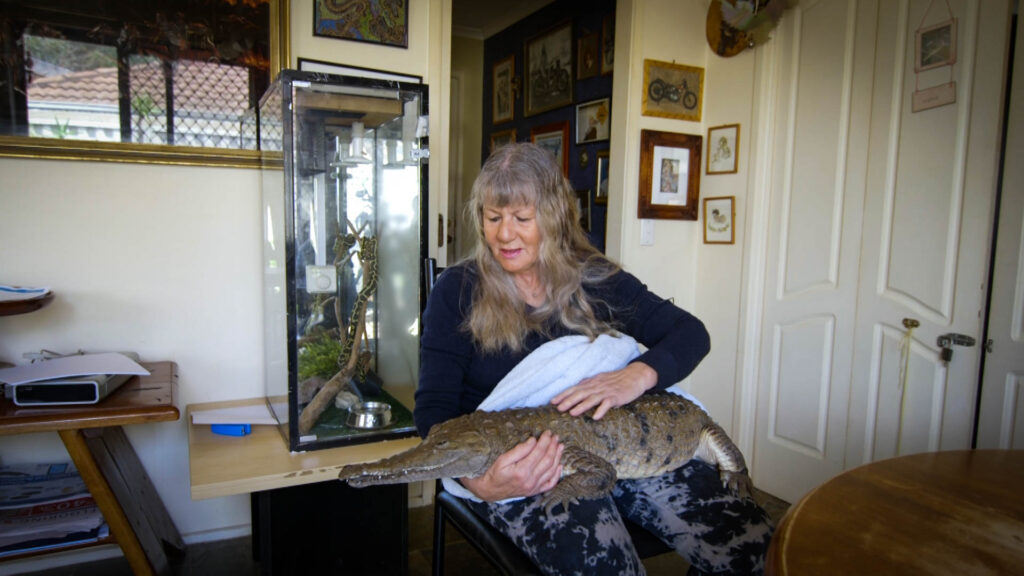 SYNOPSIS: A Vicki Lowing is a retired nurse who lives in a cosy house on the outskirts of Melbourne (VIC) together with her five rescued pet crocodiles. They are her closest companions, her dearest friends, with her favourite – Johnie, even occasionally sharing her bed at night just like our dogs and cats.
Thanks to her medical knowledge, hands-on experience, patience and perseverance, Vicki has peacefully cohabited with these prehistoric animals for over 20 years. Johnie was abandoned at Vicki's doorstep in 1996, while Fovian and Jilly were left behind by their previous owner who had to leave Australia in 2008. Now, the Victorian government department in charge of wildlife – DELWP, is cracking down on Vicki's licence, claiming the enclosures are not adequate and threatening to repossess all of her beloved crocodiles.
Is this apex predator really capable of feeling emotions as Vicki believes? Or, are they governed purely by their reptilian brain? Have the wildlife authorities overstepped their mark? This character-driven documentary explores these questions through the workings of a compelling central character who refuses to give up, for the love of her reptiles.
The Oh Gap
A woman overcomes shame and misinformation about female sexuality with the help of a giant golden clitoris.
SYNOPSIS: Exasperated by the orgasm in-balance in her own relationship, a confident woman realises she is not alone with most heterosexual women orgasming much less than their male partners. Digging deeper she discovers a long history of misinformation, lies and confusion from religious, cultural and scientific groups which have denigrated female sexual pleasure and the clitoris.
She meets with scientists, experts, feminists and artists all working to drive change in their respective fields including Dr Mirkazemi, an FGM-repair surgeon and Alli Sebastian-Wolf, an artist who creates a giant golden clitoris sculpture. The experts help our protagonist create a social movement for change to drive discussion, eliminate shame and most of all, bring pleasure to people around the world.
Stage Changers
Breakthrough theatre company The Last Great Hunt chase the chance to take their award-winning storytelling to the world.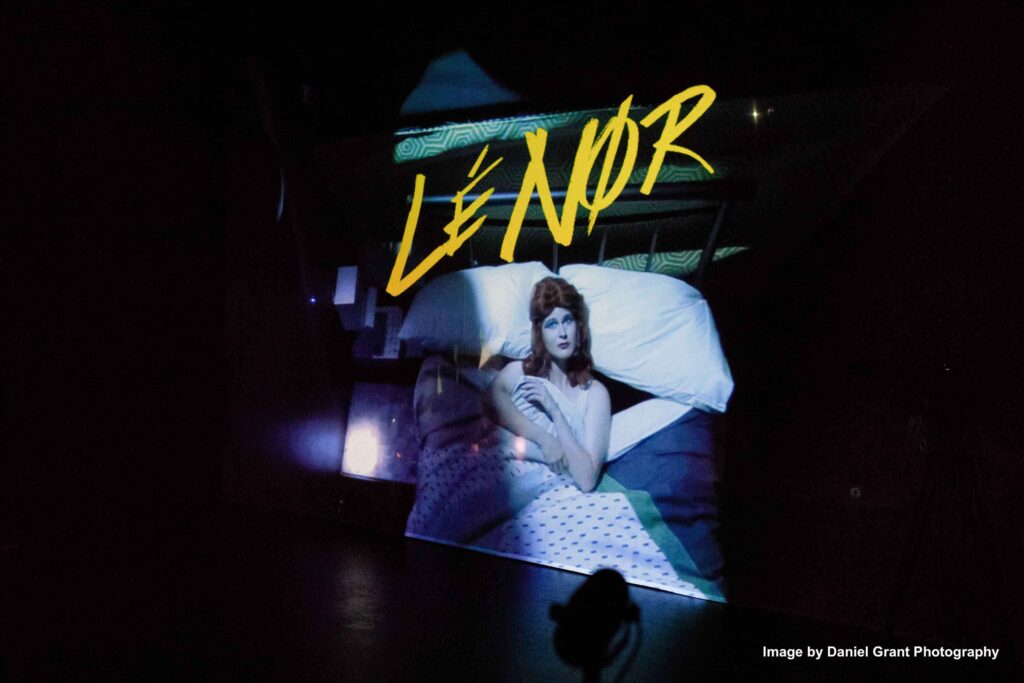 SYNOPSIS: The Last Great Hunt are a team of young, passionate theatre makers who have just been presented with an opportunity that could change their lives forever. UK theatre powerhouse Underbelly have invited them to pitch a large-scale work for investment. This group of aspirational artists have always been driven by hopes and dreams, but their dreams have never been this big.
This is a film about a team of exceptionally creative artists pouring their whole hearts into their biggest and most daring project yet. Chaos ensues and friendships are tested as they wrestle the wildest dreams of their lives onto the stage.
Thrive
Through the eyes of the world's best athletes, paired with groundbreaking scientific insight a new era is born.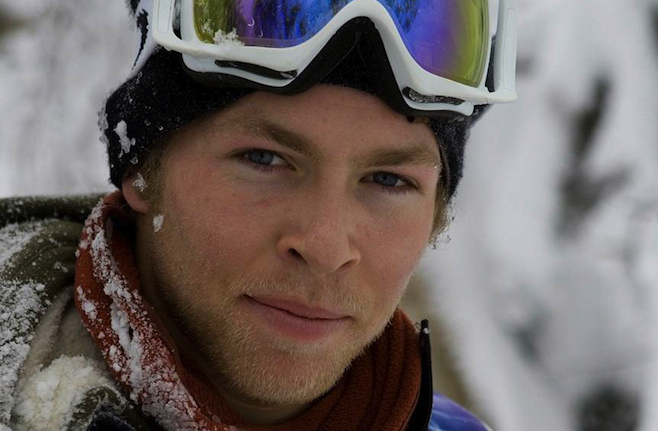 SYNOPSIS: Through the eyes of the world's best athletes, paired with groundbreaking scientific insight, THRIVE introduces a new era in brain injury detection & treatment — allowing those who suffer from head trauma to not just survive, but to thrive.
This feature length film investigates how the concussion conversation can be changed through technology, treatment centers in the United States and the use of alternative medicine through the eyes of the world's toughest athletes, everyday people and war veterans. Each subject in the film is linked through the eyes of former rugby star Koby Stevens and the treatment he has gone through. The film introduces breakthrough treatments that have these athletes living their best lives.
unHOWsed
Homelessness laid bare; tales from the streets told by a powerful ensemble of feisty, mature women.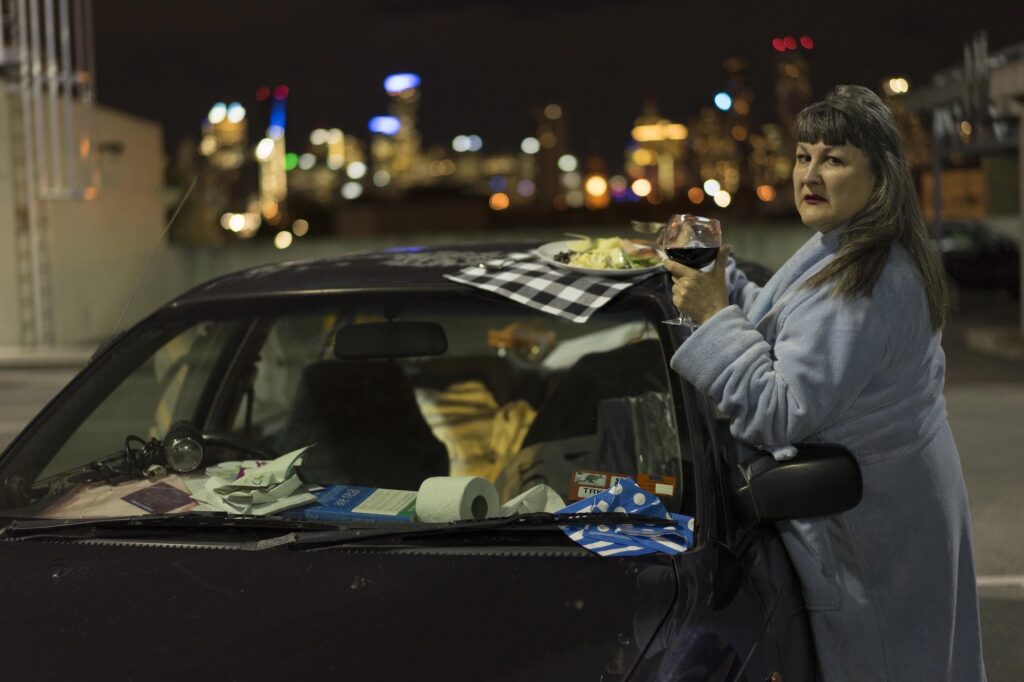 SYNOPSIS: This documentary is about the reality of homelessness for mature women told through the lens of the personal and centred around a theatrical production co created by all 8 members of this cast of Australian women. It's a positive testament to survival from women who have lived in hedges, in cars, couch surfed and now want to spread the word via story, song and image.
They are raw authentic, full of humour and bonded by a belief that this documentary will be key to spreading positivity and about the value of camaraderie and community. "No pity party " they shout. We are here and very much alive!
Voices of the River
Australia is at a crossroads: will we destroy one of our last in-tact river systems?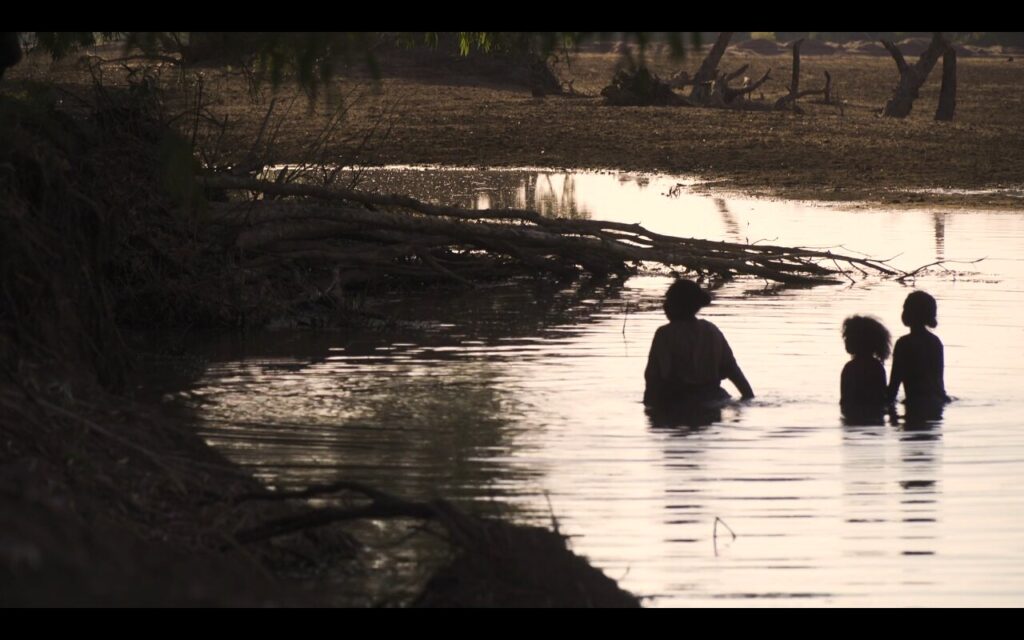 SYNOPSIS: "When you start looking at the Murray-Darling river system and how that's been affected by huge development and the fight for water, the river became sick, and from sickness you get dying fish, and from dying fish you get a bad water system… The Fitzroy River is a living system. It has the right to life… It's a part of me and I'm a part of it, so together we're gonna protect each other." – Anthony McLarty, Walmajarri Traditional Owner
The National Heritage-Listed Martuwarra Fitzroy River stretches over 700km from the desert to the sea, and is a site of great cultural significance. However, the river's cultural and ecological values are now under great threat from Murray-Darling style proposals to pump water from the river and establish an intensive irrigated agriculture industry. Web-series VOICES OF THE RIVER goes out on Country with ten Traditional Owners to share stories of cultural connection and the fight to protect one of the last intact river systems in the world.