PUBLISHED03 Jun 2020
New Documentary Projects – June 2020
We are proud to welcome 19 new projects exploring the ongoing social issues affecting communities from around the globe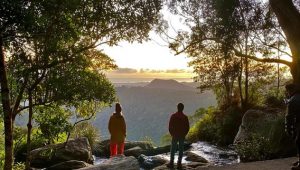 Back To Nature
a visually stunning documentary series featuring two storytellers guiding viewers through the wonder & awe of the Australian landscape, exploring stories that reconnect the audience with the natural world. Both yearning to reconnect with nature themselves, beloved actor Aaron Pedersen & bestselling writer Holly Ringland take the audience on a journey into the deep interconnectedness between human beings and the landscape, exploring unfamiliar stories involving mystery, geology, history, traditional Indigenous knowledge & the natural science.
As Holly & Aaron journey deeper into an understanding of our land's unique story, they bring all of us into a greater understanding of ourselves, our history, & our place in the natural world.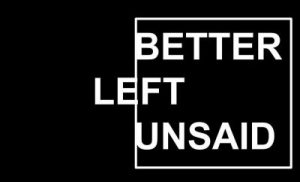 Better Left Unsaid
To explore political extremism on both the left and the right, and how it relates to our evolutionary psychology. We analyse the issues of what constitutes "going too far on the left" (as well as the right) so that viewers who are being attracted to the extremes may temper their views, and value truthful dialogue as an antidote to the bitterness and arrogance that extreme ideologies accent. With an initial focus on the left (in order to attract those who wouldn't ordinarily watch a film like this), we switch gears mid-way and talk about the perils of the "right" as well.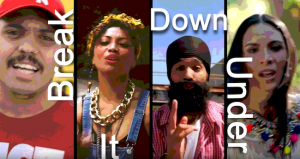 Break it Down Under: The Revolutionary Voices in Australian Hip-hop
Australian hip hop has developed a distinct cultural personality that reflects its Indigenous and multicultural base. The unifying issue that connects these artists is their experience of Australian racism and their determination to overcome it, empowered through Hip-hop. Finally after 10 years of white Aussie Hip-hop dominance, another sound that is black and brown is coming up from the underground. This film visually explores some of the lyrical content of Aussie Hip-hop, focusing in on Sonboy. Having lived and seen it all, Sonboy's story provides the audience with a real example of the relationship between Hip-hop and social justice activism.
Eternity
This story provides a unique perspective on our national identity. Through the arts, music, opera, literature, film, graffiti, religion, hospitality and capital works, this word features in key moments and at major turning points in Australia's recent history dating back over 85 years … and is set to continue well into the future. In 2000, Sydney announced ETERNITY to the world at the Millennium Fireworks and in the 2000 Olympic Games. Since then, many public works featuring ETERNITY have been created and the word has been embraced in every state in Australia.
Fire Country

For the past 27 years Indigenous fire practitioner Victor Steffensen has travelled around Australia and the world burning fire and rekindling knowledge back to country. He has written of these experiences in his acclaimed book FIRE COUNTRY. This film is co-written by Victor with a deep cinematic vision to transform and heal Country and people. With an unprecedented fire season with massive ramifications for communities, Aboriginal fire knowledge has resonated a spark of discussion that calls for change on all levels to help save this country.
In the summer of 2020 the world witnessed Australia burning like never before. Families have tragically lost lives, homes and forests destroyed, millions of animal carcasses lay strewn across burnt hollow landscapes.
Reimagining Separation
The project will take an in-depth look at separation from the perspective of divorcees, as well as the judges, lawyers and psychologists that work within 'the system'. The film explores the nature of conflict; the impact it has on children; intergenerational trauma; and why court should only be accessed by families when all other options have been exhausted. Importantly, this film will go one step further than recent government reports by developing a solution that will be released alongside the film.
Safe Steps
The film is about child sex abuse (CSA) in the Jewish community: how it happens, where it happens & what adults can do to prevent it. It's a call for community action & change as it provides participants with the practical tools & the confidence to intervene to save a child. It's based on the principle that effective intervention has to happen from the inside out, starting with community-wide education & engagement based around a series of "steps" which provide the film's structure. It's an inspiring story about those who stand up & say "enough", as the presenter led film opens up to worldwide cases of CSA in the Jewish community. Archive brings historic cases to life as we meet survivors, teachers, parents, police, psychologists & Rabbis whose stories help build the 5 essential steps to protect children.
Still I Rise
When Namrah was first born her mother had a vision of a tigress. That is how she was named. Tonight, Namrah is lighting a fire for New Year, and as the light begins to chase the shadows away she feels like dancing. She has not always felt that way. Two years ago was a dark time for Mamrah. It was raining the day a neighbour tricked her to leave her village. In Kolkata she had to do things she did not want to do; she was angry and filled with self-disgust. Early one morning she was rescued. But when she returned home, the villagers bullied her and her brother beat her for the shame she had brought on the family. An elderly uncle stepped in and took her to a support group for trafficked girls. Now, when others call her names, Namrah stands strong, lifts her chin and answers, 'No, my name is Namrah, the tigress.' Still I rise is a short, animated hybrid-doc tacking the stigmatisation trafficked girls face when they return home.
Strong Female Lead
One in three Australian women experience sexual discrimination, bias or harassment within the work place. One of them was Australia's only female prime minister. Using archival footage, Strong Female Lead explores themes of misogyny, and power, through a re-telling of the gender politics that played out during the term of Australia's first and still only female prime minister. By examining the response and tone of media commentators, the Australian public and parliament itself to Julia Gillard while in the most senior political role in the country, the broader issues of prejudice against women in Australian society will be explored.
The Future is Fabric
In a world obsessed with fast, cheap fashion and race-to-the-bottom industry practices, there are threads of hope. One such strand is the community of weavers, dyers, and silk and cotton farmers of Laos. Focusing on the Eastern Weft weaving house in Vientiane, and its inspirational leader, Master Weaver Khaisy Sophabmixay, this documentary details a powerful counter-narrative to the sweatshop culture associated with South-East Asia. For over a decade, Khaisy and her female-led cooperative have worked with leading designers in France and Japan, producing exquisite textiles without the use of synthetic dyes, human exploitation, or even electricity. 'The Future is Fabric' gives voice to Lao artisans and demonstrates that their technologies are not about simply keep the past alive; they hold the key to developing sustainable textile industries that could change the future – for good.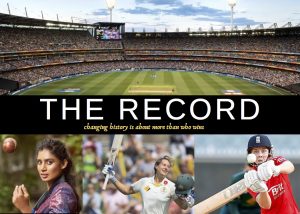 The Record
A ground-breaking documentary about the ICC Women's T20 World Cup and the ambitious plan to fill the MCG for the final being held on International Women's Day.
Never before has women's cricket been documented in this way. The drama of the world cup is set against the backdrop of vying for the record and the message it sends, not only to sport, but to society as a whole. THE RECORD will take the viewer into the relatively unknown world of elite women's cricket and entice them to celebrate team victories, share in the heartache of losses and see first-hand what it means for these women to play at the pinnacle of their chosen sport.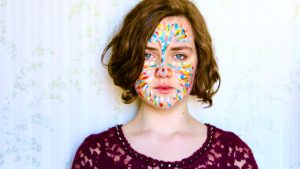 The Weather Diaries
My daughter Imogen is approaching her final years as a violin student at the Conservatorium High School when she uploads her first song to Soundcloud. Taking inspiration from Studio Ghibli's Princess Mononoke, the film she's been obsessed with since childhood, she adopts the moniker of Lupa J and sets out to establish a career as an electronic pop artist.
I've long been haunted by the vision of the destruction of the ancient forest and all of its creatures that occurs at the end of that film – an extinction scene in a children's film. So when Tony Abbott is elected on a platform of promoting coal and denying climate change, I decide to pick up my camera and film the impact of climate change on the forests and flying foxes around Sydney, immersing myself in the world of the people who defend them and study them, as I follow Imogen on her musician's path and wrestle with what the future may hold for her.
Alchemy in Motion: Radiance of Being
Documentary exploring Anne O'Keeffe's Alchemy Dance Improvisation community of 20 years: an inclusive space of authentic connection to self and others, where feeling becomes form. Anne's pedagogy, passion and philosophies illuminate the transformative power of being fully seen and received. In this unique, intimate class community, students' sense of self is transformed, including their lives outside the studio. Alchemy practices prove a potent remedy for many of society's current challenges.
Another World
Girls from West Bengal are some of the world's most vulnerable to human trafficking, exploitation and child marriage. But one feisty group of girls have returned to the ancient sport of Kabaddi, to build resilience. In this male dominated sport, a lone 'raider', takes on 7 defenders, tagging as many as possible without being tackled. The technique is known as Raid, defend, revive, repeat. Hasina's father will not allow her to join the local Kabaddi team. He has arranged for her to be married, saying playing sport will bring shame to her family. Her neighbours say only 'bad girls', Khrap Mey, play sport. After Hasina goes on a hunger strike, her father finally lets her join the team. One year later, Hasina is selected for the district team and will play for her state – a powerful story of transformation and human dignity.
Mirror Mirror
Throughout history, men have wielded control over who women are in art, over what they represent and how they are seen.
Through the lens of self-portraiture, MIRROR MIRROR reveals and examines what women look like, and what they have chosen to create, when in control of their own image.
This feature-length documentary film shines a long-overdue spotlight on the powerful stories and creations of women in art, through history and up to our most significant contemporaries.
The Minnie Berrington Project
In 1926, London typist Minnie Berrington left her commonplace life for one of adventure, becoming the first female opal miner and postmistress in the harsh and unforgiving deserts of South Australia.
Our documentary explores the struggles of being a single woman in an isolated environment and celebrates the sheer tenacity, self-determination and joy of a woman who became South Australia's first female opal miner and outback postmistress. Her sense of community helped to found the township of Andamooka, and in turn, the outback gave Minnie freedom and the liberation to be the steward of her own life. Minnie is an Australian pioneer, a real-life 'Indiana Jones', and yet she is a mystery…her story untold.
The Trees Project
Trees give us the air we breathe, food, shelter, tools, transport, and fire that fueled civilisation. Yet we take them for granted, cutting swathes through wildlife habitats, burning rainforests and still expecting them to soak up our carbon excess. The Trees Project embarks on a global odyssey to rediscover trees and our relationship with them through a series of documentary programs.
In immersing ourselves in the story of trees, we rediscover how essential they are for the wellbeing of humanity and ask what can we do to reset the balance.
Twilight Time
This project explores the life and work of 'insurgent Intellectual' Desmond Ball (1947-2016). This 'barefooted academic' from a minor defence partner 'down under' was hailed by Jimmy Carter as "the man who saved the world" as he proved the fallacy of the doctrine of limited nuclear war.
His study of Pine Gap – in the heart of Australia's central desert – infuriated Australia's defence establishment. After the fall of the Berlin Wall, Des could be found trekking deep into the sensitive borderlands of Burma and Thailand advising persecuted minorities on signals intelligence. His work on Australian signals intelligence in Timor-Leste informed Australian citizens on issues governments prefer remain secret.
The work and life of Des Ball – his curiosity and commitments – offers a window on Australia's involvement in nuclear war fighting, mass surveillance, global strategy and defence policy. Des Ball made a difference; his insights are everyday more urgent.
Things Will Be Different
In the face of a homelessness crisis, Victoria's public housing stock is currently being sold to private developers. The people living in the housing estates are being relocated and have been promised the right to return to the estates once redeveloped.
Things Will Be Different is a feature length documentary that captures the effect this displacement has on two families living at the Walker Street Housing Estate in Westgarth – Will a 50 year old housing activist, and Najat a single migrant mother with 4 children.
Things Will Be Different shows the richness of the people, communities and support that can exist within public housing. It documents how life altering circumstances can be thrust upon anybody and how public housing is essential to ensure that people in difficult circumstances can access safe and meaningful lives.