PUBLISHED25 May 2022
Impact – Our Story
Australian documentaries are punching above their weight to influence audience attitudes and powerful change in society, according to a landmark report released today.
The report, Impact – Our Story, from Documentary Australia, shows that more filmmakers are securing funding and wider distribution rights than ever, and their documentaries are living on for longer, thanks to global digital access.
Impact – Our Story, covering the period 2019-2021, points to increasing success in Documentary Australia's mission to support the production and visibility of socially conscious films across the spectrum: from climate, environmental, youth, Indigenous, human rights and social justice issues to health and wellbeing, women and girls, and the arts.
"Over the last three years we have mapped where the films have been seen and how people have engaged with them," says Documentary Australia co-founder and CEO, Dr Mitzi Goldman.
"We have helped filmmakers to develop skills in impact strategies, donor engagement and evaluation, and tracked their reach and critical success. We found that many films are continuing to have an impact for years beyond their initial release."
During the reporting period, 17 of the films approved by Documentary Australia (348 in total) were released in cinemas around Australia, and distributors were found for more than one-third.
These films are also having a measurable social impact. For example, In My Blood It Runs raised $75,000 for immediate COVID-19 relief for Indigenous communities. The Cry of the Forests was instrumental in ending native forest logging in Western Australia. And BackTrack Boys attracted more than $500,000 in donations to Backtrack Youthworks, an organisation which helps young people doing it tough to develop positive life pathways.
"Telling a great story and getting it seen by the right audience is one of the most effective things you can do to drive change, and that is central to our purpose," says Dr Goldman.
"We are living in times when 'truth' struggles to be believed, but real people with honesty and vulnerability offer an authentic voice in films. We relate and embrace them, and their stories connect us to the issues that would otherwise alienate us.
"This lies at the heart of Documentary Australia. We have built an incredibly vibrant, generous and multi-generational community to champion effective storytelling."
In the past three years, a record number of applications for production support were approved by Documentary Australia. As well as finance, it provides a range of activities and special programs to build the capacity of filmmakers to make quality productions.
Two of the most important and progressive programs are the Environmental Incubator and the Indigenous Fellowship, which will enjoy continued focus in 2022 and beyond.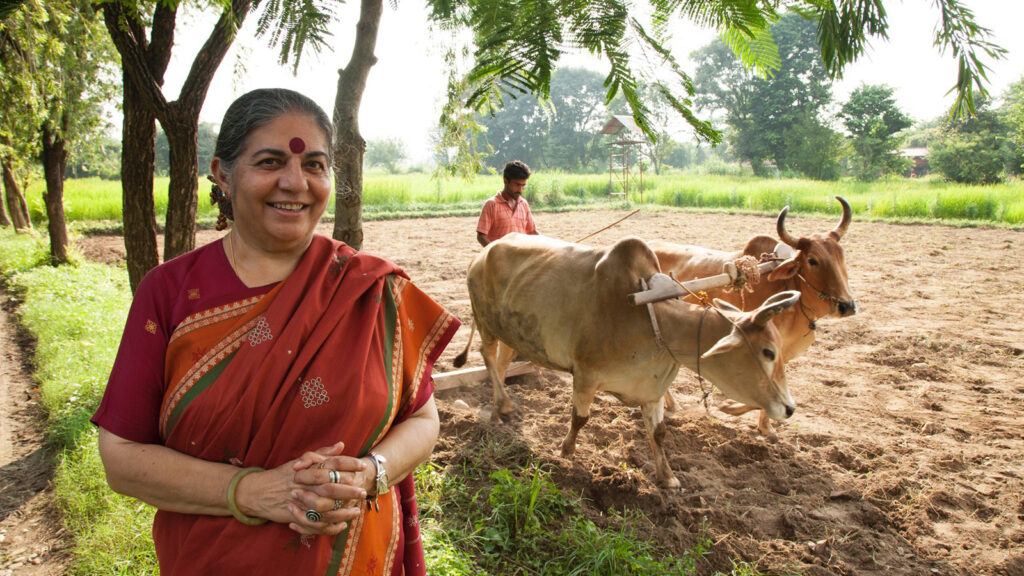 Environmental Incubator nurtures strategic impact campaigns and partnerships to drive the success of films on such topics as climate change. For example, a number of these were featured in the Documentary Australia/WWF Earth Hour Film Festival.
The Indigenous Fellowship program addresses the historical under-representation of Indigenous creatives in the screen industry – only 212 of whom have obtained credits as producers and directors since 2010. Documentary Australia is partnered in this joint initiative by Screen Territory, the South Australian Film Corporation, NITV and AFTRS Indigenous.
As well as the release of Impact – Our Story, Documentary Australia has also dropped the word "Foundation" from its name and created a contemporary logo to signal its vision for the future. The logo is made up of seven windows representing the organisation's key impact areas, as well as the connectivity and community that creates change.
"We wrap our arms around documentaries, we place stories at the centre of social impact strategies, and we build coalitions of partners to bring change in a troubled, divided world," said Dr Goldman. "We are able to do that with the ongoing, strong philanthropic partnerships that are a cornerstone of our organisation."
Throughout 2022, Documentary Australia will continue to focus on the environment with its Environmental Accelerator program, as well as supporting women and First Nations' filmmakers through SheDoc and the Indigenous Fellowship program.