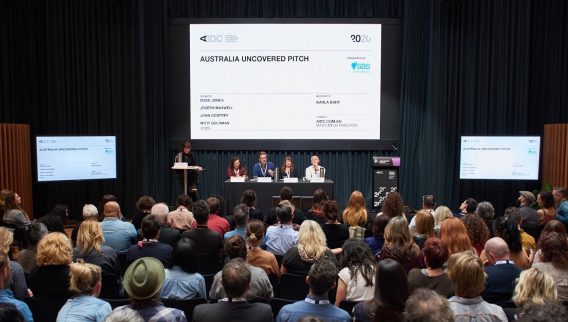 PUBLISHED04 Jun 2020
First winners of the Australia Uncovered documentary singles strand announced at AIDC 2020.
A new partnership between SBS and Documentary Australia Foundation focuses on supporting one off documentaries that uncover unique stories of contemporary Australia.
Six shortlisted teams participated in a live pitching session at the International Documentary Festival (AIDC) on Wednesday 4 March, pitching their projects for a prime-time single documentary strand for broadcast in 2021.
As part of this new partnership between SBS and Documentary Australia Foundation, SBS awarded a full commission to Mint Pictures & Jumping Dog Productions' The Bowraville Murder and development funding for Northern Pictures' A Strong Female Lead and Princess Pictures' Why Do People Hate Jews?

"We congratulate SBS for listening to the independent documentary sector and partnering with us on creating this new strand for one-off social impact documentaries"
– Mitzi Goldman, CEO Documentary Australia Foundation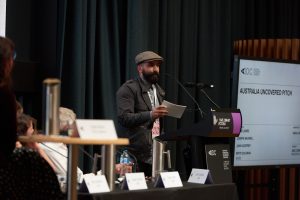 In addition to the selected projects, Documentary Australia Foundation will provide a $20,000 development funding grant for Marhaba Films' Life After Juvie. In the ongoing commentary surrounding youth offending, where seven out of 10 young people return to prison after release, this documentary hears directly from the offenders to present a fresh perspective on the issue.
"Single documentaries are an effective way of exploring the reality of Australia today, through often untold stories from a diversity of voices"
– Joseph Maxwell, Head of Documentaries at SBS
Selected Projects
---
The Bowraville Murders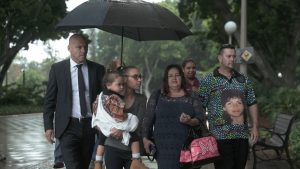 This project investigates one of Australia's most prominent unsolved serial murder cases over the last three decades. It's a story filled with historic firsts and landmark decisions.
Production Company: Mint Pictures & Jumping Dog Productions

Key Creatives: Allan Clarke (Director), Dan Goldberg & Stefan Moore (Producers and Co-writers), Susan Lambert & Adam Kay (Executive Producers), Mark Middis (Editor)
A Strong Female Lead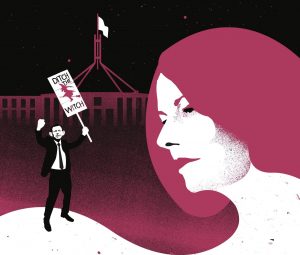 Using archival footage, A Strong Female Lead explores the gender politics during the term of Australia's first and still only female prime minister, examining the response and tone of media commentators, the Australian public and within parliament itself.
Production Company: Northern Pictures

Key Creatives: Tosca Looby (Director), Karina Holden (Producer)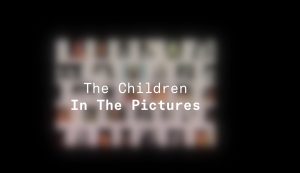 The Children In the Pictures
The expansion of internet platforms worldwide has created an epidemic of child sexual abuse material being networked, streamed and traded online. Hundreds of thousands of children are being exploited and abused every day. Dealing with this crisis is one of the most difficult tasks in law enforcement. With unprecedented access to the global agencies fighting online child abuse, we follow their relentless efforts to rescue children at risk. This is the thin blue line fighting to save the children in the pictures.

Key Creatives:  Geoffrey Smith (Director) Akhim Dev (Producer) Simon Nasht (Producer)
---
Documentary Australia Foundation is excited to support stories from across Australia that address key societal issues and aim to inspire social change for the better.
As a non-for-profit organisation we depend on the generosity of our supporters to continue supporting filmmakers, impact documentaries and their outreach campaigns – Please consider supporting Documentary Australia Foundation here.