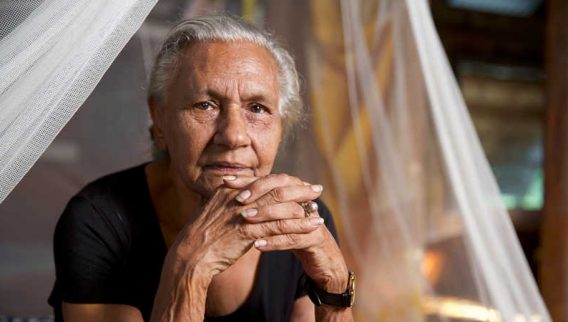 PUBLISHED17 Jun 2019
Documentary Australia Foundation Award winner – She Who Must Be Loved
Documentary Australia is honoured to recognise and support Australian documentaries at the Sydney Film Festival. These are important stories that delve into on-going social issues, to educate and incite change.
The 2019 Documentary Australia Foundation Award for Australian Documentary was awarded to 'She Who Must Be Loved' by Indigenous filmmaker Erica Glynn.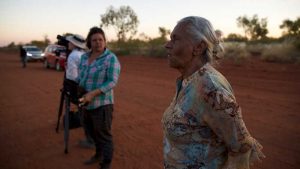 This documentary is a powerful biopic celebrating the life and work of  Alfreda Glynn – a central figure in Indigenous filmmaking. Alfreda established the Central Australian Aboriginal Media Association and later Imparja TV.
Documentary Australia Foundation CEO, Mitzi Goldman presented the award, saying – "As a documentary filmmaker… it is a deep joy for me personally to be able to celebrate the fine work of our Australian documentary filmmakers with this award. Each year the Sydney Film Festival showcases not only excellence in the genre but a breadth of pressing issues and incredible people who have led social change over time."
The Jury comprising Australian filmmaker Robert Nugent , Chinese director Jialing Zhang ( One Child Nation , SFF 2019), and producer Toni Stowers in a joint statement said:
" This year's collection of Australian documentaries has taken us across the world and deeper into Australia."
" We would like to emphasise how difficult it was to make a final decision with such passionate films. We would like to thank all the filmmakers for sharing thought-provoking stories that make us laugh, cry, disagree and care. The beauty of storytelling lies in its creative diversity yet sadly we have to pick one winner."
" The film is a reminder of the continued work and importance of reflective representation of Indigenous communities to all platforms of media. Traversing through very personal and dark moments, the documentary is a poignant yet intimate firsthand testament, yet still find moments to laugh. "
" It's a gracious and close-to-the-heart documentary that encompasses both the strength and spirit of Freda Glynn, a pioneer of Indigenous film and TV. The filmmaker's dance between both personal and social history and the importance of recognising and recording all experiences and not leaving anyone behind. "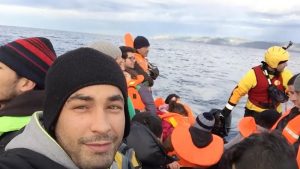 Kaye Harrison's 'Sanctuary' received a Special Mention, for its bold yet intimate look at the traumas of punitive border – protection institutions and bureaucratic policies caused in asylum seekers.
2019 marks the sixth year the prize has been supported by the Foundation.
Previous winners include: Ghosthunter (2018), The Pink House (2017), In the Shadow of the Hill (2016); Only the Dead (2015); 35 Letters (2014); Buckskin (2013); Killing Anna (2012); Life in Movement (2011); and The Snowman (2010). In 2009 the inaugural prize was shared between Contact and A Good Man , and each film received a $10,000 cash prize.