PUBLISHED20 Aug 2021
Documentary Australia CEO to ask Government to scrap Film Funding Changes
Today a Senate committee will hear a plea to scrap proposed tax changes, which could cripple Australia's documentary industry and silence unique local voices
Documentary Australia Foundation CEO, Dr Mitzi Goldman will tell the hearing on Friday, August 20, the planned amendments to the Australian Screen Production Incentives will wipe out a raft of subsidies for documentary-makers already struggling in an era of reality TV series.
"These reforms overlook and misunderstand the cultural and social importance of feature documentaries. While the tax incentives will benefit feature drama films and low budget television documentaries, they will disadvantage a significant portion of the documentary sector," Dr Goldman said.
Most Australian high-end feature docos cost around $600,000 dollars to make but under the new rules, they will no longer qualify for the 40 percent expenses offset.
Documentary Australia believes these amendments will seriously disrupt established businesses, diminish regional, Indigenous and minority voices and result in a considerable cultural loss to the nation.
In an open letter to the Communications Minister, Documentary Australia specifically opposes the following two proposals:
Increasing the Producer Offset minimum qualifying Australian production expenditure (QAPE) threshold from $500,000 $1M for feature length content.
Removing the Gallipoli Clause, which permits some costs (such as Australian crew wages) incurred outside of Australia to be claimed as QAPE.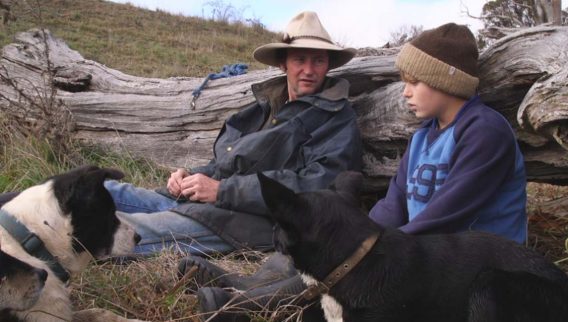 Increasing the QAPE threshold to $1M would mean award-winning documentaries like Backtrack Boys, Gurrumul and In My Blood It Runs would not qualify for the support for the Producer Offset and may never have been made. Since 2007/08, only 9% of single documentaries made by independent production companies had budgets of more than $1M/hour.[1] Comparatively, based on the same data, one-third of all single title documentaries have budgets of between $500k-$1M/hour – and it is these films which will be left high and dry if the proposed reforms go ahead.
"Feature documentaries with budgets between $500k and $1M have long-lasting social impact as well as cultural and artistic value. There is nothing in these reforms that assists this influential sector – on the contrary, they will be devastating," Dr Goldman said.
Additionally, removing the Gallipoli Clause will encourage producers to employ cheaper foreign crews; discourage foreign investment in co-productions; and restrict Australian filmmakers from shooting some scenes overseas.
While an increasing number of documentary-makers now rely on philanthropists to fund their films, they want government to support their industry too by scrapping the proposed amendments to the Australian Screen Production Incentives.
Documentary Australia will put forward its case to the Senate that documentaries are not just entertaining; they are historical records, social change-makers and powerful art forms told by Australian voices.
---