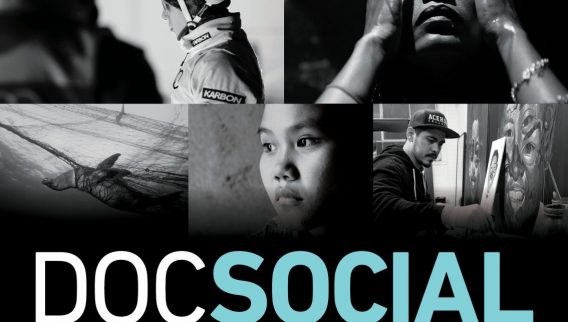 PUBLISHED29 Jan 2018
We've teamed up with Event Cinemas to bring you DOCSOCIAL
What if people around Australia came together to watch the same social impact documentary each month and became a lasting part of that film's impact?
Are you passionate about the real issues that affect our society? Want a place where you and like-minded mates can watch the best feature length, social impact documentaries on the big screen?
Documentary Australia has teamed up with Event Cinemas to bring you D O C S O C I A L – showcasing the very best social impact documentary films, one each month for ten months in celebration of Documentary Australia's ten-year anniversary.
Each month starting in March come watch life-changing documentaries about the issues that matter. Select months will feature an exclusive Q&A with special guests from the film industry and not for profit sector to highlight the lasting impact these films have had, and how you too can get involved.
Come together for the 1.00pm matinee or bring your colleagues to the 6.30pm after-work screening where you can stay for a drink and meet other socially conscious documentary lovers.
Screenings at select capital city locations across Australia. Check Event Cinemas for more details. All bookings to be made via Event Cinemas.
Take action with the D O C S O C I A L  Impact Guide. Download here.
---
Screening Schedule – March to July 2018
Thursday 8 March – International Women's Day
I AM A GIRL
Wednesday 11 April – International Day of Sport for Development and Peace (6 April)
THE WILL TO FLY
Wednesday 16 May – International Day of Living Together in Peace
YOU SEE MONSTER
Wednesday 20 June – World Refugee Day
THE BAULKHAM HILLS AFRICAN LADIES TROUPE
Wednesday 25 July
BLUE
---