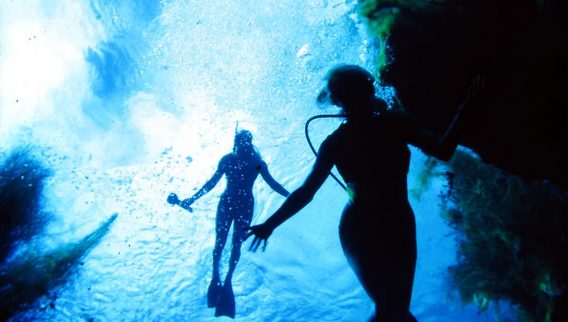 PUBLISHED05 Oct 2017
Blue: when philanthropy and documentary work together
Director Karina Holden reveals how Australia's philanthropic community made doco BLUE happen and in doing so, helped its message go global.
Blue began as a reaction. And not just from director Karina Holden, or the screen industry, but from Australia itself.
Holden had just finished Screen Australia-funded documentary Life on the Reef for ABC TV and PBS when she heard about growing concern among philanthropic groups around the Great Barrier Reef, amid news of coral bleaching and Adani's controversial $16 billion coal mine.
"Philanthropists were really keen to see something being made on the environment, especially the ocean space," Holden says.
Good Pitch Australia then approached Holden about the potential for a film on the topic.
"I was like, 'absolutely there's a film there. Just let me get my hands at it'," she says.
"You never get opportunities like that come along where somebody says you're going to get to tell the film from an independent point of view, without broadcasters saying it's a 7:30pm slot, so don't use the c-word. The c-word being conservation."
The Australian philanthropic community got behind Blue in droves, drumming up $1.1 million in support.
"It just blew our minds," Holden says.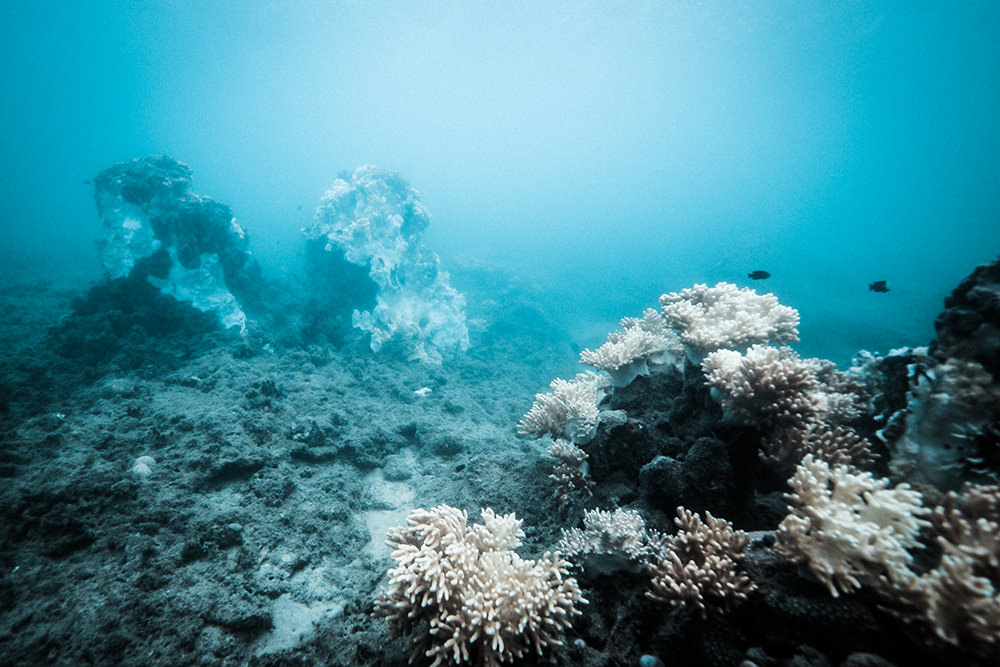 Coral bleaching in the Great Barrier Reef/David Hannan
Some donors came in with large amounts, such as The Caledonia Foundation.
"And then there were lots of people who wanted to help it along. So lots and lots of foundations put in $10,000 – $20,000 via Good Pitch and the Documentary Australia Foundation."
But Holden says proportionately very little of what they raised went toward the cost of production.
"After securing a proportion of production funding through Good Pitch, we had Screen Australia come onboard as an investor. Northern Pictures contributed significant funds and the Producer Offset of course was an important part of financing the feature film.
"But a large proportion of what we raised had to be used for the campaign, for the impact work we've been doing."
Holden is referring to an impact campaign, which is becoming more common in the documentary space and refers to an individual (the Impact Producer) or a team who ensure the message of the film resonates by creating a strategy and proactively connecting with people passionate about the issue.
Holden says after they got the funding, a big part of Blue was creating the Ocean Guardian campaign, which includes an extensive website, education resources  and constant communication to get people motivated and empowered to take action.
"I finished working on this when the film finished, and my attachment is now helping it through its launch and through the impact workshops we do," Holden says.
"But the impact producer (Sarah Beard) has direct relationships with all the partners and in a film like this, this has gone global. So international NGOs (non-government organisations) and community groups worldwide who want to work with the film to create change. Via our website, people from over 40 countries have signed up to become ocean guardians and we have people asking to host screenings in Ecuador, Indonesia and the Caribbean. So Sarah's goal now is to make all that work, so the film actually can do its job."
Also helping them spread the message are the seven 'ocean guardians' whose stories make up Blue, including shark advocate and conservationist Valerie Taylor and plastic campaigner Tim Silverwood, who created Take 3 – a clean beach initiative.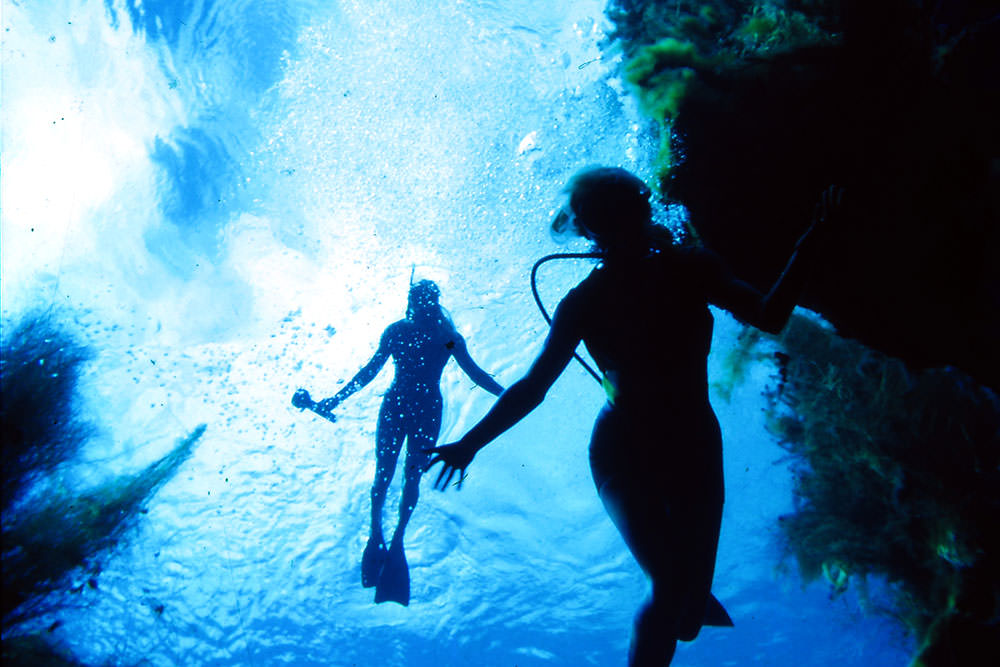 Picannini Ponds/Dennis Miller
To find many of the ocean guardians, Holden drew on her 20+ years in film and television documentaries – for National Geographic and Discovery Channel, as ABC's commissioning editor for science and natural history, and now as Head of Factual at Northern Pictures.
"I just had this bottom drawer that I put really interesting people in who I thought one day there might be an opportunity to work with them," she says.
"I'd been the head of Catalyst at one point and we did a story on plastic at Lord Howe Island and had five minutes with Dr Jennifer Lavers and I thought she was amazing. And then Madison Stewart I had commissioned her first film Shark Girl which was made for ABC TV."
To Holden, the job of Blue is as a convenor.
"It's a way for communities to come together and work out what's important to them. Maybe they're about to put in an oil pipeline in their area, or if they're talking about a shark cull, or there's a community that has a really strong fishing history," she says.
"What has been really exciting is to take something home-grown, through the Australian philanthropic community and through the idea that Australia should be a leader in marine conservation and social impact films, and just watch that grow and see how many people are grabbing onto it."
by Caris Bizzaca | via Screen Australia