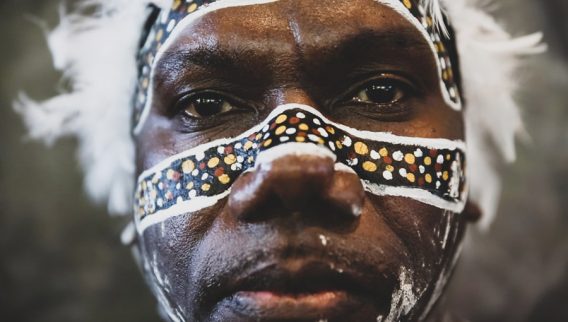 PUBLISHED02 Jul 2019
27 New Documentary Projects at Documentary Australia – July 2019
We are proud to welcome 27 new projects to the Documentary Australia family! This wide range of documentaries exemplify the diversity of impact documentaries across our seven impact areas.
A documentary must have social impact at its core in order to be approved for fiscal sponsorship under Documentary Australia. This ensures your donations are helping filmmakers tell stories to incite social change. Check out the projects below: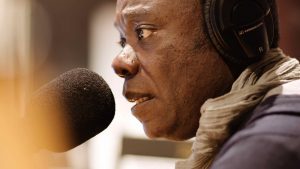 Africa on Air
One man's mission to maintain African identity in a country where assimilation is king.  As a community radio presenter with one of the only African music shows in Australia, Stani Goma is at the epicentre of Melbourne's African culture and society. Since arriving in Melbourne nearly 30 years ago, this position has allowed Stani to witness change within Melbourne's African population while also giving him influence over the soundtrack to that change – Find out more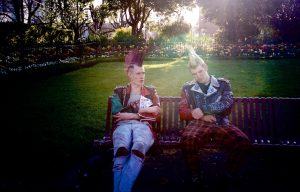 Age of Rage – The Australian Punk Revolution
As the first wave of punk broke Australian shores in the 1970s, it was met with a fierce embrace that still reverberates.   Adopted and adapted with fearsome intensity by disenfranchised, pre-globalisation Australian kids against the isolation and cultural vacuity of mainstream Australia, punk was a DIY counterculture – a profound, lived, visceral critique of late 20th century capitalism. Australian punks chose values and agendas that for many have become lifelong.  The revolution full of rage, angst and defiance has evolved. While some still stand at the edges of society: others have re-engaged, bringing their punk values with them – Find out more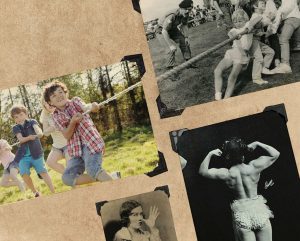 Are You Tougher Than Your Ancestors?
An immersive living history series that pits the skills of today's kids against the exploits of children from Australia's past, to find out how they measure up! Fun and fast paced, the series takes today's kids on a wild ride back through time, asking them to leave their modern comforts behind and spend twenty-four hours in the life of a child from another era. As our kids dive into worlds they have never experienced before, they learn as much about themselves as they do about history… and maybe even unearth new talents they never thought they had!
– Find out more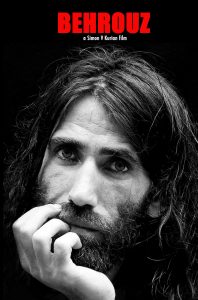 Behrouz
Behrouz Boochani, a Kurdish journalist fleeing the Iranian regime, arrived at Christmas Island by boat from Indonesia on 21 July 2013; just three days after then Prime Minister Kevin Rudd announced that people arriving here by boats would no longer be settled here. Transferred to Manus Island detention centre in August a month after his arrival, Behrouz is in his sixth year of detention.  Now renowned for his reporting and writings from detention, Behrouz brought to international notice the horrific reality of life for detainees. Amidst the chaos and psychological and physical torture of prison life where over a 1000 men fought to survive, Behrouz used his writing to cope with the horror of exile – Find out more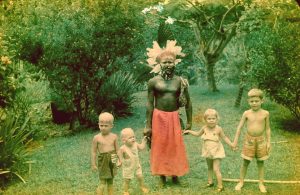 Between Two Worlds
When Kalo's Australian family begin to make plans to return her grandparents ashes to PNG, she volunteers to oversee what will prove to be a powerful homecoming. In this captivating documentary of an extraordinary family history, the filmmaker becomes both subject and storyteller, taking us with her across the Pacific as she retraces the footsteps of her ancestors and discovers who she is within these worlds, and within her family.As the Kuradui clans take ownership of the story and initiate discussions concerning the secret rites surrounding the upcoming burial, Kalo begins interviewing family members, eliciting unexpected moments of humour and pathos as they offer personal accounts of family history – Find out more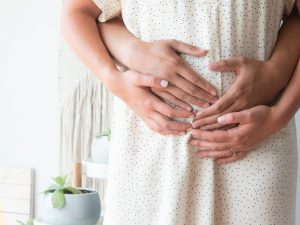 Happy and healthy
If you ask prospective parents what they want for their child, most would say 'I just want them to be happy and healthy'. But does this still hold true today? As pre-natal genetic screening becomes more widely available, is 'happy and healthy' enough?  The impact of pre-natal screening is felt keenly within the Down syndrome community. Non-invasive pre-natal screening (NIPS) is colloquially referred to as 'the Down syndrome test'. NIPS marketing material provides scant detail about what a life with Down syndrome might hold, but the message is clear: a positive result for Trisomy 21 is undesired. As self-advocate Charlotte Fien recently observed when she addressed the United Nations 'They think the world will be better without people like me'
– Find out more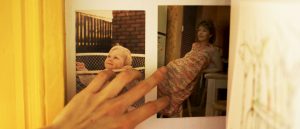 JOY
Joy is a feature length hybrid documentary about family homicide, told from the distinctive point of view of a child. What makes this film truly unique is that the story is told over thirty-three years, as the child grows into adulthood and grapples with the lifelong consequences of her father killing her mother. Today, Kathryn Joy is a young woman with an extraordinary story to tell. And tell her story she must as she faces an existential crisis on the eve of surpassing her mother's age. Carolyn, Kathryn's mother, was a much-loved schoolteacher, a devout Christian and a deeply conflicted person
– Find out more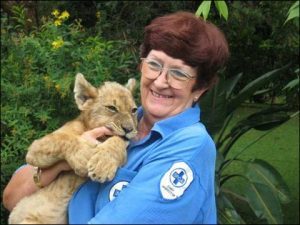 Land of the Free – Animal Trafficking Redefined
An ordinary "Joe" embarks on a journey of discovery after taking a routine photographic safari to Africa. He learns about the poaching issue and decides to look into the matter further. As he lives near iconic Hollywood legend, Tippi Hedren in Acton, California, he arranges a meeting with Tippi. Tippi proceeds to tell him the story of the time she teamed with Australian socialite, Lynn Santer, embattled Zimbabwe based conservationist, Meryl Harrison, and former Special Forces commandos to secure documented and visual evidence of ongoing brutal atrocities against endangered big game by some of the wealthiest men on earth – Find out more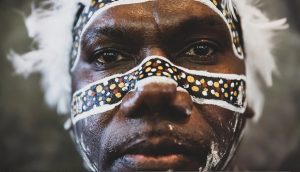 Morning Star
Morning Star is the sequel to 2017's Westwind: Djalu's Legacy. We pick up with the Gurruwiwi family in current day, and Larry Gurruwiwi is now a custodian of Galpu traditions and songlines. His ageing father, Djalu, a master yidaki player and legendary elder, performs the Morning Star ceremony on the banks of a sacred waterhole in Garrimala, Arnhem Land. Djalu devoted his life to maintaining songline customs, and to sharing them with 'Balanda', non-indigenous people, having toured Europe a decade earlier. He believes the 'Barra', the sound of the yidaki, is a bridge between cultures, a way of connecting all people to the Earth. Still plotting to find ways to reach the younger generations and keep tradition alive, he tells his sons, Larry, Vernon and Jason, to travel to Europe and continue to share their clan's songlines
– Find out more.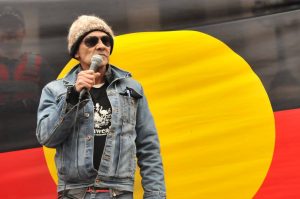 Our Warrior: The story of Robbie Thorpe
Aboriginal political activist Robbie Thorpe stands as part of a long line of Indigenous resistance to invasion. This documentary shows the making of this modern leader and tracks the resurgence of a powerful Black, Indigenous, anti-colonial movement that is currently reshaping the country.  Our Warrior looks back at Robbie's childhood, his family and explores the emergence of his radical politics in the formative years of Black Power in Australia, his apprenticeship in the 1970's under Dr Bruce McGuiness, and his emergence as one of the most controversial and uncompromising activists in Australia today. This film examines his political impact as an activist, how he sustains himself against such great odds and whom he has influenced – Find out more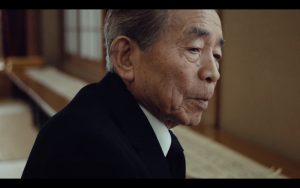 PAPER CITY
The story of three elderly survivors of the 1945 firebombing of Tokyo who, after decades of public and political indifference, are desperate to leave behind a public record of their experiences before they pass away.   Just after midnight on March 10, 1945, the U.S. carried out a massive air attack on eastern Tokyo. As incendiary bombs rained down on this densely urban area of wooden and paper houses, people leapt from their beds, gathered their families and fled to the streets—only to find escape routes already cut off. By morning, the firestorm had killed more than 100,000 people, and wiped a quarter of the city from the map. Seven decades on, the trauma remains seared in the memories of survivors—and yet is barely discussed in Japan or abroad
– Find out more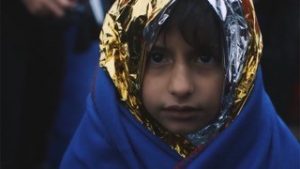 Philoxenia
The Greek villages of the island of Lesbos – Petra, Efthalou and Skala Sikamineas line the Mytilini Strait, just 10 kilometers across the sea from Turkey.  They form the frontline and entry point not only  to Greece but also to the  rest  of Europe.  Between May and October 2015, during the height of the Syrian war, Turkey opened the floodgates to Greece and in this  five month period approximately 400,000 asylum seekers crossed the straight to these villages.  For the local residents it was catastrophic. To add to the crisis unfolding the global community was absent. It was left up to the locals to rescue and care for these strangers landing in up to 100 boats a day.  Local fishermen went out towing the boats to safety while ordinary citizens dragged the dead  and  the  living  out of the sea – Find out more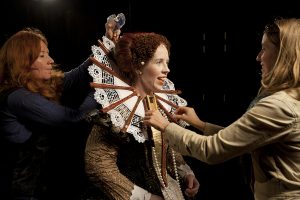 Recorder Queen
Inviting audiences into the heightened sensory world of a musician, the hybrid documentary Recorder Queen explores what lies beyond becoming a virtuoso. A close collaboration between documentary/animation filmmaker Sophie Raymond (Mrs Carey's Concert) and multi award winning recorder virtuoso Genevieve Lacey; the film blends dramatic reconstruction, animation, documentary footage with live performance to transpose normal reality into the altered states of a creative mind. Genevieve defies what might traditionally be expected of a virtuoso recorder player, to go in search for her own cultural voice, speaking for her own time and place – Find out more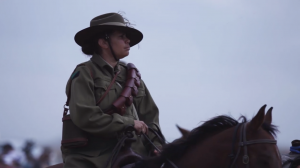 Ride like an Anzac
A short film inspired by the 100th Anniversary of the Battle of Beersheba in 2017.   The film will combine the stories of participants in the Light Horse Re-enactment and the 'Ride like an Anzac' commemorative bike ride tracing the Anzac Route taken by the Light Horsemen 100 years ago. Two different initiatives, brought together to honour the memory of our Anzacs, from all backgrounds.   The film will weave the history with what country and values mean to a diverse group of characters that went to Israel in 2017 and its continuing impact – Find out more.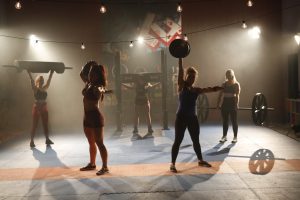 Strong Women
This film follows some of Australia's top vigorous women competing in the sport of Strongman. These daughters, mothers and wives; share their intimate motivations in the sport and how it is helping them rebuild themselves inside and out, after challenging experiences with domestic violence, bullying, addictions and eating disorders. Through their personal stories, we see the women gain strength, sacrifice relationships, struggle with injuries and celebrate their achievements. There is something about the sport of Strongman that is resonating with women. The positive social environment, the tangible measure of growth and the empowerment of the challenge – Find out more.
The Fathering Project
Armadale is the last stop on the Eastern line from Perth station. Its colonial town centre, refurbished public housing and revamped community spaces reflect a government effort to address its notorious record as the domestic violence capital of Australia. The modern architecture and public art lend themselves to a sad irony, as the streets carry an unmistakable sense of desperation and dire circumstance.  It is a city of lost boys with hapless futures. It is in Armadale that this journey begins, with a unique and pioneering preventative program called 'The Fathering Project'. The first of its kind in Australia, aiming to help the children by building better fathers – Find out more
The White Divers
In 1912, in the remote Australian town of Broome, they try a dangerous idea.  It's about greed, racism and the type of pride that gets men killed.  They call it the White Experiment.  This is a life and death drama set in a terrible time of racism and fear.  A time when mainstream Australia was trying to define herself emphatically as part of Europe not Asia.  It is a journey from Loch Striven in Scotland where the land is green, and the deep water is black, to the astonishing Kimberley coastline in the remote North West of Australia.  Here the sun rises from a bright red earth and sinks into a limitless blue ocean.  The water is warm, clear and full of life.  But it is deadly too. A fatal collision of pride, greed, politics and power – Find out more
Extreme Animal Transport
Moving house is one of the most stressful things a human can do and the same is true for animals. Large, exotic and endangered animals need to be re-homed for many reasons including rescue, rehabilitation, breeding and conservation. Relocating animals across international borders by means of vehicle, rail, aircraft or ship can be dangerous, putting both the animals and handlers at risk. It takes a team of dedicated experts to ensure that everything goes according to plan. Each species has its own challenges. In 'Extreme Animal Transport' watch wild animal vets, rescue and release teams, scientists and biologists on extreme missions to re-home many endangered animals. This is an adventure series that follows large, dangerous and exotic animals and their handlers travelling all over the world.
Rockabul
Australian photojournalist Travis Beard's debut film documents Afghanistan's first metal band District Unknown and part of Afghan life that is rarely shown in Western media. The film features never before seen footage of the underground expat party scene, at odds with an extremely conservative society. The audience will witness the birth, rise and fall of this counter culture movement and see a raw first hand account of what the West's development funds were used for. The band put themselves and their followers in the firing line. They became targets because their music connected with Afghan youth, the expat community living in Afghanistan and international audiences. We watch as the five unassuming young men deal with identity and freedom in a place where both can get you killed.
War on Slavery
In 2019, despite being illegal everywhere, 40-45 million people live in slavery. Two thirds in our region. A quarter, children. The largest number of slaves the world has ever seen. Except they're not seen. Most of us are deeply shocked to discover the products and services we use every day are made by people forced, defrauded or coerced into work, trapped in debt bondage or serfdom, often trafficked, under threat of violence, unable to walk away, their most basic human rights denied for others' profit and our consumer benefit. Even in Australia, the 'lucky country', 15,000 slaves are unseen
Electric Encounters
The department of education and training has consistently had funding cuts to the arts across Australian Primary Schools. Unfortunately, most Australian kids are missing out on the many benefits of music education in school. As few as 23% of State schools Australia wide are able to provide their students an effective education. In the private system, it's closer to 88%.  Even when exposed to music, there is a failure to connect when it does not reflect the grim reality of life for many disadvantaged children. Classical music has its own set of barriers to entry for a child in an outback town, ethnic enclave or disadvantaged home. Scholarships might be offered to those with potential for greatness in the classical arena… but what about those kids who just love popular music, like pop and rock?
Emancipation (working title)
Emancipation is a deeply personal account of the life and legacy of Rev Dr Djiniyini Gondarra OAM, one of the most respected and influential traditional Indigenous leaders in Australia. From birth, he has walked gracefully in two worlds as a Yolngu ceremonial lawman, spiritual leader, civil rights activist, freedom fighter and successful businessman.  The film will take us on his life's fascinating journey – from growing up in the mission community of Milingimbi, to becoming a Pastor of the Uniting Church while maintaining his obligations as a senior traditional lawman. To studying Black Liberation Theology in places such as Papua New Guinea and Korea, to becoming one of the leading voices for Aboriginal rights over the last 3 decades, including being on the Board of Reconciliation Australia and more recently a fierce critic of the NT Intervention and subsequent government policies.
KINDRED
How do you connect to the world around you when you are an Aboriginal adopted child? Knowing there is this whole other family out there, and in particular a mother who brought you into this world is hard to explain or talk about when you are that child living within an adopted family. For every adopted person the journey and curiosity to discovering and connecting to family is different. For some the search for answers comes out of a need to know why, for others its just simply to connect yourself and identity to the broader world.  KINDRED promises a moving feature documentary about Gillian Moody and Adrian Russell Wills, two best friends who invite us into their remarkable story of friendship and the bond that bought them together, being adopted.
LOMBOK
Indonesia officially acquired West Papua in 1969, after a sham ballot on independence in which only a handful of the local population were allowed to vote.  In 1961, West Papuans held a congress to discuss independence and raised the West Papuan "morning star" flag. But a newly independent Republic of Indonesia began to assert its claim over the province and a conflict broke out between Indonesia, the Netherlands and the indigenous population. A United Nations-sponsored treaty known as the New York agreement was drawn up to put an end to this territorial battle, and Indonesia was appointed temporary administrator of West Papua from May 1963 – without West Papuan consultation or consent.  Indigenous West Papuans face daily surveillance and intimidation by the Indonesian military and police, and many report living in constant fear.
Mousetrapped
Mousetrapped will look at machine gambling around the globe.  Following in the footsteps of the Australian documentary 'Ka-Ching', Mousetrapped will explore the as yet unreported story of how the US mafia funded the growth of the Australian poker machine industry. This funding lead to the creation of poker machines, or Australian-style slots as they are known in the United States.  This Australian invention has been responsible for the devastating impact machine gambling has had in many countries around the world, including the US and also the UK where the machine are referred to as Fixed Odds Betting Terminals.  The documentary will focus on the story of NSW woman Joy Van Duinen whose son Gary committed suicide as a result of a gambling addiction that was encouraged by the actions of the Dee Why RSL.
Surfing for Afghanistan
Suabe is an Afghani refugee, whose family brought him to Australia to escape the Soviet bombing of Kabul when he was 7. His family settled on the Northern Beaches of Sydney. An outsider in the 'whitest' part of Sydney, Suabe overcame the alien surroundings he was transplanted to by getting involved in surfing.  Growing up in the middle of a strong surf community, Suabe is an 'Aussie' in every way – but one with a big opportunity! With surfing becoming an Olympic sport… as a natural born Afghani, he will be the ONLY Afghani surfer in the world surfing at a competitive level, giving him a 'free pass' to represent Afghanistan in surfing at the 2020 Olympics! We follow him as he trains in Australia and Indonesia, and to qualifying for the Olympics in Japan this year.
The Wait
A documentary exploring the essence of Mumukshu Bhawan and Mukti Bhawan, hotels in the holy city of Varanasi, India where people of strong faith go to die. Varanasi is a city in the northern India regarded as the spiritual capital. Hindu pilgrims believe that if they breathe their last breath here, by natural means, they will break the cycle of rebirth and reach Nirvana. Several 'Death Hotels' in the city are specifically accomodating the people arriving with a death wish. Many elders check in when they feel the end is near, but also younger people – some having waited for as long as 40 years for their salvation. When passed away, the bodies are cremated in a religious ceremony by the river of Ganges