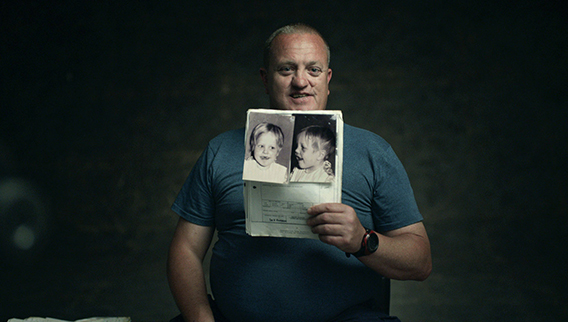 PUBLISHED18 Jun 2018
Ghosthunter wins 2018 Documentary Australia Award
Director Ben Lawrence was awarded the 2018 Documentary Australia Award for Best Australian Documentary at the 2018 Sydney Film Festival.
The Sydney filmmaker took home the $10,000 cash prize for his film Ghosthunter, about a Western Sydney security guard and part time ghost hunter searching for his absent father.
"We were impressed by the humanity brought to this complex and dark subject matter as well as the suspenseful storytelling approach that had us on the edge of our seats" commented the judges.
Ten of the finest new documentaries by Australian filmmakers competed in 2018 for a $10,000 cash prize, which we support each year. This years' award saw everything from the Aussie outback's deadliest off-road motor race to the lives of obsessive fangirls, the bizarre billion-dollar Chinese wedding photo industry, and beyond. As always an exceptional selection of nominees. Read more and watch the trailers for each film here.
Previous winners include The Pink House (2017), In the Shadow of the Hill (2016), Only the Dead (2015), 35 Letters (2014), Buckskin (2013), Killing Anna (2012), Life in Movement (2011), The Snowman (2010), A Good Man (2009) and Contact (2009).
If you didn't manage to catch the Sydney Film Festival premiere screening of Ghosthunter check out this interview with Director, Ben Lawrence to learn more about the film.
---