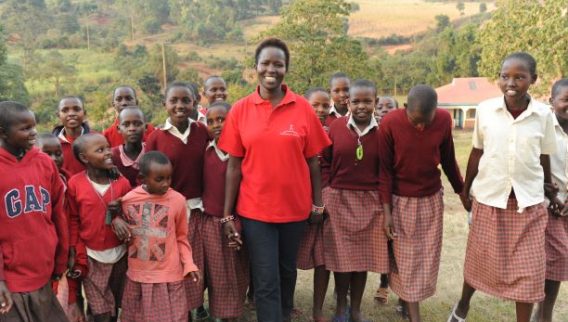 PUBLISHED06 Apr 2020
20 New Documentary Projects – April 2020
In these strange times, it is exciting to see 20 new projects that draw light to important social issues across our world and at home.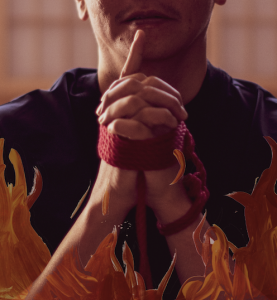 A Thousand Words Unspoken
This documentary is a personal story about brotherly love and betrayal.
It unpacks the reunion of two brothers Derek & Jeremiah, who are seven years in age apart, took radically different paths in coming to terms with their sexual identities as gay men. Filmmaker Derek travels back to Singapore to investigate how the adoption of Christianity had changed Jeremiah and his sexuality. At the same time Derek reveals to Jeremiah a secret that has been deeply buried for the last thirty years. It was him who outed Jeremiah all those years ago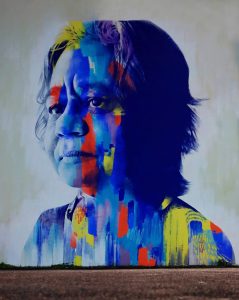 Bukal Buakl
A young Aboriginal woman suffers an egregious act of racism and decides that getting an education is the only way to eradicate racism for herself and others.
She travels to the United Nations where she becomes an advocate for eradicating racism and returns home to carry out her mission and her movement in her home country. With fierce optimism and humour, Henrietta, like Moana, journeys beyond her geographical limitations, courageously surpasses cultural norms, fights the fears of traditions and stereotypes.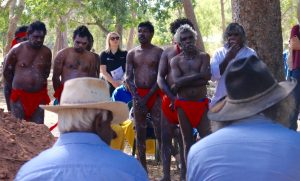 Australian Black and White Stories
an anthology of stories of black and white Australians working together for positive outcomes.
It begins with three stories including a remote North West group working with linguists to bring language from virtual extinction into every day use; a Melbourne project funds indigenous kids education so they can go to any school they choose; and an Elder established a community garden with an English migrant, to teach kids about culture, country and convergence. Black and White gives voice to seldom-heard people at the heart of our country's development.
Fluid
Kieran's former relationship culminated in a violent sexual assault at a remote beach. Now, he's determined to launch the gay #MeToo movement. His first goal? To establish Australia's first-ever support group for queer men who've experienced intimate partner violence. 'Fluid' follows five survivors from Kieran's group as they confront one of the last remaining taboos in Australian society: male victims of sexual assault.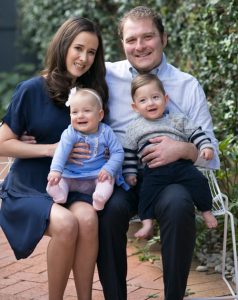 Jez
Only months after becoming a father for the first time, Jeremy is diagnosed with an extremely rare form of cancer on his heart. With a prognosis of less than 6 months to live, he urgently sets out to document for his children who he is, what he has achieved and what has given his life meaning.  With his twins less than one year old, his motivation to survive is intense as he battles with hope and pragmatism in his final months. What matters most in life is crystallised as he faces everything he has to lose. As universal as death is, it is only when staring into its face, that the meaning of life becomes apparent.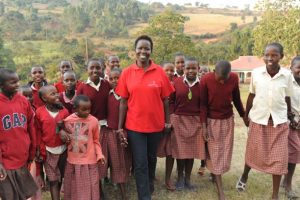 Kakenya's  Dream
The story follows the footsteps of Dr. Kakenya Ntaiya a Kenyan women who as a child was meant to follow the traditional path for a Maasai woman. Engaged at 5, she underwent FGM at the age of 12 in preparation for marriage. This was supposed to mark the end of her childhood, education, prepare her for marriage and motherhood. Since birth, she had been taught that she should only dream of becoming a mother and wife. However, Kakenya had a different dream. She negotiated with her father to return to school after FGM. Though this was unheard of, he agreed. Several years later, she negotiated to do what no girl from her community had ever done: leave the village to go to college in the United States. She promised she would use her education to benefit the village; in return, everyone collected money for her journey. Kakenya has built 2 schools, educated over 1,000 girls, and is changing history in Kenya.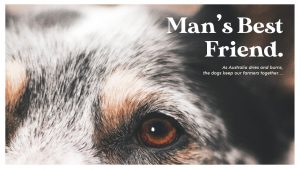 Man's Best Friend (working title) Bushfires. Drought. Floods. Australian farmers are on a new frontline as climate change turns their land against them.
From December 2019, up to 95% of NSW and two thirds of Queensland is in severe drought. Then came the worst bushfire season on record, causing headlines worldwide and sparking a global debate. Man's Best Friend is a collection of inspiring stories about the intimate relationship between farmer and dog across drought, flood and fire affected areas. It details the hardships of battling the changing climate, told through the emotional support and loving companionship given by dogs; the unsung heroes of the Australian bush.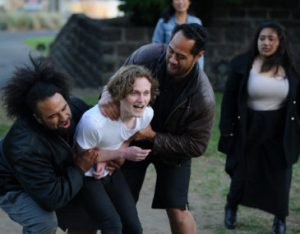 Much Ado about Manor Lakes
In the Western Melbourne suburb of Manor Lakes over 50% of the population speak a language other than English at home and come from 110 different countries of origins. The new and fast growing community and its high school are divided by race, culture and language. So what happens when you throw a Shakespeare production in the mix? Working with the diverse and dynamic team at Western Edge Theatre company, theatre experts dedicated to working in CALD and disadvantaged communities, we embed ourselves in a school with just one semester to stage a theatre production of a Shakespearean play.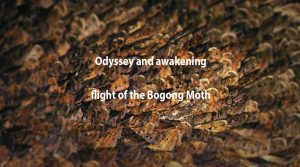 Odyssey and awakening, flight of the Bogong Moth
What is making the Bogong Moth disappear and how is this significant to past and future generations?
From the peaks of the great divide, the project explores an ontological relationship existing between ancient cultures, modern living and the impact on the environment. As a creative investigation, the narrative of the moth represents change and becomes an elegy of thought from legend, human interference, to the possibility of environmental extinction. The initial development brings together knowledge from the scientific and indigenous communities to be presented as an educational resource for environmental and cultural awareness.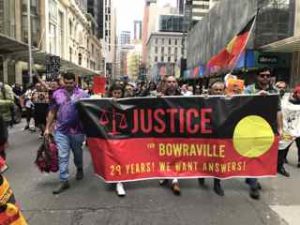 The Bowraville Murders
investigates one of Australia's worst unsolved murder cases that has been marred by systemic racism – The 1990-91 serial killings of three Aboriginal children, all from the same street in a rural town in NSW, all killed within five months of each other and all of their remains found off the same dirt track. There has always been only one suspect, a white man who was acquitted of two of the murders after a racially biased police investigation.
For 30 years, the victims' families have fought a courageous battle for justice that is now being passed to the next generation.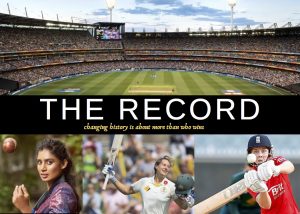 The Record
A ground-breaking documentary about the ICC Women's T20 World Cup and the ambitious plan to fill the MCG for the final being held on International Women's Day.
Never before has women's cricket been documented in this way. The drama of the world cup is set against the backdrop of vying for the record and the message it sends, not only to sport, but to society as a whole. THE RECORD will take the viewer into the relatively unknown world of elite women's cricket and entice them to celebrate team victories, share in the heartache of losses and see first-hand what it means for these women to play at the pinnacle of their chosen sport.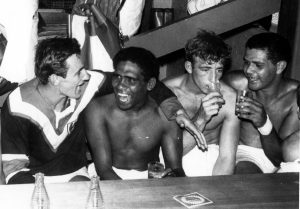 Through the Gap: Rugby League's Aboriginal Story
Sport has long been one of the few avenues for a disenfranchised people to excel and in rugby league Indigenous people have thrived.
The game has always been largely meritocratic, a "leveler", where talent and team playing is more important than skin colour or ethnic background. This is league's strange dichotomy: when Aboriginal players were representing their country in this sport, they could not attend the same schools, theatres, public houses, hospitals and swimming pools as white Australians. Men like Arthur Beetson, Eric Simms and Bruce Larpa Stewart paved the way to acceptance, painting the game with their own style and brilliance. This has become the sport of choice for Indigenous people, helping them to receive recognition and a voice seen and heard by millions of Australians.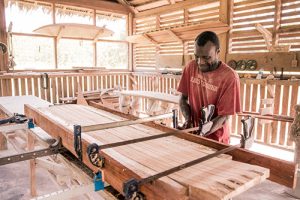 Tumbuna
Haus Tumbuna is a dedicated timber surfboard shed in rural PNG that has been established by the independent community development project, Tupira Surf Club. International surfboard shapers Bryan Bates, Josh Martin and surfer Justine Mauvine visit Tupira to help celebrate and expand the local methods and expression while riding these ever evolving designs.
The film Tumbuna is about sharing in the journey to establish a self sustainable surfboard factory. Tumbuna is an allegory of village life in PNG. The aim is to document the connection to community, culture and the natural world as an illustration for us who may have a different way.
There is nothing to fix, we come to learn, share and explore the extremes of contemporary PNG ocean play.
We Are  On Our Way
Human trafficking is a phenomenon that has been rapidly increasing in recent times and it is affecting every country in the world. This issue is so prevalent that there are now organizations that have been founded in order to educate the public on this hidden nightmare world, as well as to provide support for those that have been forcefully used for prostitution, drug trafficking, endless labor and army participation, in hopes of helping them return to normality.
As modern slavery is explored, survivors tell their stories of the traumatic events they experienced when they were abducted, what their captors forced them to do, their journey to restoration and a powerful personal message to all people that are still in captivity.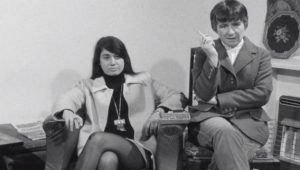 Why Did She Have To Tell The World?
Francesca Curtis and Phyllis Papps are many things. Researchers. Writers. Ultra-Feminists. Partners.
They are also the first lesbian couple to come out of national television almost fifty years ago. Putting everything on the line, Phyllis and Francesca appeared on This Day Tonight's interview about lesbianism in October 1970. Since that appearance, the couple unpredictably became the face of change, creating Australia's first gay political rights group, the Daughters of Bilitis, now known as the Australasian Lesbian Movement. With Phyllis and Francesca's work spanning over decades, the couple not only open up about their contribution to one of the biggest societal shifts in Australian history, but about love, loss and political change solidified inside a fifty year relationship.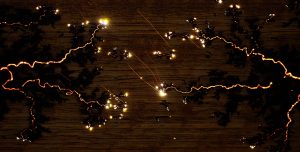 Worlds
This project is an immersive audiovisual experience where art, science, and music collide to explore naturally occurring patterns and the forces of nature in intimate detail. From the origin of the universe, through the building blocks of nature to uncover the patterns and connections that bind us and the natural world together.
All imagery is captured and produced without the use of any CGI. As these abstract images are contrasted against cinematography of the natural world – a reflective and philosophical perspective is created, and the connection between force, nature, and the universe is revealed.
And Then There Was Night
Richard Swain and James Fitzgerald are friends who love the bush and wildlife of the southern ranges of New South Wales. Richard's deep love for country and skill as a river guide led him and his partner, Alison to set up Alpine River Adventures. A once booming business is now threatened by low water levels in the Snowy River. After working for thirty years in the public service James has dedicated his life to creating a wildlife sanctuary for the unique bark-chewing koalas of the Monaro. James spends much of his time rehabilitating koalas although his long term plan is to create an eco-resort for overseas visitors. They both consider climate change is impacting on the environments they love. As Indigenous Ambassador for the Invasive Species Council, Richard highlights the damage done by feral horses in the Kosciusko National Park, provoking a nasty backlash from brumby supporters. Their dreams are shattered after wildfires burn across the Snowy and another destroys James' sanctuary.
Australia's Health Revolution with Dr Michael Mosley
Health Revolution is an on-the road adventure as renowned science journalist Dr Michael Mosley and Indigenous exercise physiologist Ray Kelly join forces to save our nation's health, revealing how new science can halt, even reverse Australia's diabetes epidemic.
For millions of Australians struggling to manage their diabetes – facing death, kidney disease, blindness, limb amputation and other serious complications – an aggressive approach to tackling diabetes can't come soon enough. Backed by cutting-edge science and informed by a national survey measuring the state of the nation diabetes, Michael and Ray Kelly will wake the nation up to compelling evidence that shows type 2 diabetes – previously considered incurable – can be reversed using a radical very low energy diets (VLEDs) that stabilise high blood sugar and other dangerous complications in just a matter of days. But the nation is still in the dark.
Fairy Dog Mothers
This documentary follows Yvie Jones as she meets families in need of a furry friend, then works with canine behaviourist Laura Vissaritis to rescue unwanted dogs on death row with just eight days to live. Laura transforms the dogs into lovable pets and together with Yvie unites them with a new family.
This series is an engaging and inspiring mutual rescue that marks the beginning of a whole new life for both dog and person. With themes of social inclusion, social isolation, mental health issues, grief and loneliness, this documentary series explores a broad mix of contemporary issues many people and families face, including more recently a family touched by the loss of a pet in a fire. Fairy Dog Mothers offers an opportunity for a mutual rescue for both dog and human.

Ghost of Neruda
Two years before his death, Pablo Neruda won the 1971 Noble Prize in literature for his 'expansive body of work that brings alive the dream of a continent'. More than forty years later, Ghosts of Neruda t​ akes us back to Isla Negra, to give voice to the taboos surrounding the Sept 11, '73 military coup including Neruda's death just 12 days after. The film crafted together intimately, lifts the silences surrounding Neruda's cold-case, shown in 2017 to have DNA evidence of foul play, poetically exposing controversies continuing to haunt his people more broadly addressing the unspoken nightmares of the many who believed in his dream. A series of black & white portraits taken by acclaimed Photographer Luis Poirot in 1985/86 come a live reliving anecdotes of the literary giants extraordinary character by those who loved him. Monologues, direct to camera, reveal secrets during a time when Neruda's work was forbidden, outlawed by General Pinochet's military dictatorship lasting till 1990.