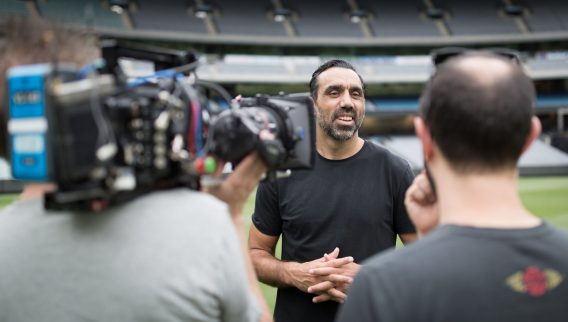 PUBLISHED02 Oct 2019
19 New Documentary Projects – October 2019
Take a look at the newest projects supported by Documentary Australia Foundation - We are excited to see the impact they will create.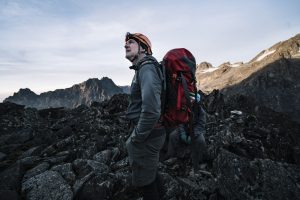 25Zero
The first glaciers to die are where you'd least expect to find them – on the equator. Tim Jarvis is a polar explorer and environmental scientist who famously recreated Shackleton's Antarctic expeditions. 25zero is a feature documentary that follows Tim as he travels around the equator, documenting the loss of the equatorial glaciers – breathtaking and integral rivers of ice on the highest peaks of the equator. It's a sad fact that they will all be gone within 25 years, but by highlighting their loss and exploring the science behind climate change, Tim sheds new light on the challenges we all face. Through the film, we follow Tim as he climbs these peaks and in addition, we follow as he works tirelessly back home in Australia to influence policy and find the most effective solutions to avert cataclysmic climate change. With the fate of the glaciers sealed and world leaders, big business and individuals not doing enough, he asks us all: 'what else are we prepared to lose?'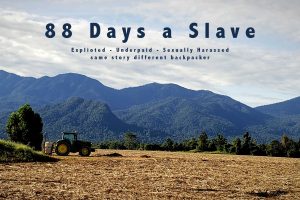 88 Days a Slave
At farms all over Australia, desperate young backpackers are being exploited, underpaid and sexually harassed. They work long hours for little or less pay while living in horrible conditions. They must do this in order to obtain their 88-day requirement for farm work which will enable them to get their second-year visa.
Some of the young travellers are so desperate to stay in the country that they are willing to do literally anything to write off their farm work. Many wait around for weeks, even months, all while paying accommodation upfront for promised work. All this only to log a few days after months at farms, losing both time and money. Others give up and go home defeated, knowing that they've wasted much of their time for nothing.
88 Days a Slave looks deeper into these issues through the eyes of young backpackers.
Creative Resonance – Connection, Creativity and Education
Discover innovative solutions to the education crises that threaten our biggest national asset – our children. The film explores the practical solutions that are helping children to thrive and flourish. Who has found answers to educating children in the 21st century? What can stop the ever-increasing epidemic of mental health problems? What countries are doing it well, where did they get their inspiration and what lessons can we take forward?
Who are these children? What do they think about growing up in a world of social and economic unrest? What issues are they facing? Told from the perspectives of the children as well as the educators and futurists who are striving to find ways to reconcile past practices with a vision for a positive new era. We follow six children on the threshold of adolescence, through their resilience, courage along with the visionary educators who are working to support children in a world where global warming and unrest are the new normal.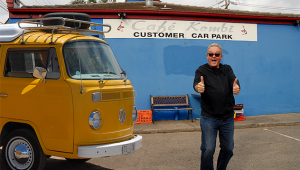 Kombi Man
Afflicted with serious blood cancer, former psychologist Paul Mutimer hits the road on a fun-filled and hilarious adventure to buy a Kombi and explore the meaning of life. Joined by his mate Mark, who suffers from a chronic back condition, he soon realizes that Kombis are big business and out of his financial reach. From bush paddocks to secret garages, the search for an affordable Kombi brings them into contact with a colourful array of collectors, restorers and opportunists. They even find a mythical Kombi 'farm', where Kombis graze like buffalo. Faced with his own mortality, Paul also embarks on a spiritual journey, where he revisits his hippie youth, searches out alternative approaches to healing and meets a range of spiritual leaders reminiscent of the 1960's counter culture. Empowered by a sense of urgency and the preciousness of life, Paul sets off on one last adventure – a road trip along the spectacular Great Ocean Road. But will his clapped-out Kombi go the distance?
LILI
Edie Hart journeys across three continents to find out why her mother Lili abandoned her first baby daughter when she fled her country in the aftermath of the Hungarian Revolution in 1956. Along the way, she opens a Pandora's box into a disturbing family history that has laid dormant for decades. What Edie uncovers is a shocking trail of abandonment that forces her and her family to confront their tragic past. This documentary provides a rare and powerful insight into the legacy of war and forced migration on three generations of women.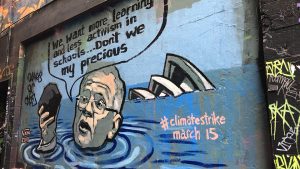 More Learning, Less Activism
In 2019 Australian school students went on strike to demand government action on climate change. They risked their studies to unite their generation. But organising a movement while doing your homework is never easy. This is the story of how a group of diverse kids defied calls to stay in school and organised one of the largest youth-led movements this country has seen. Using the students own recorded videos and vlogs, we dive into who they are to discover how they created a movement and kept it youth-led and exploring what young Australians think about their representation and their future during what was called the 'climate election' of 2019. This is their story. Told by them.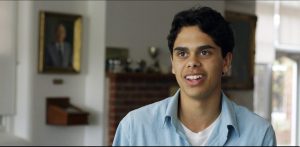 Off Country
OFF COUNTRY will follow the lives of six young Indigenous students as they leave their families and communities to spend a year boarding at one of the oldest and most elite boarding schools in the country, Geelong Grammar. From inside the boarding house, on the sports field and in the classroom we will capture the highs and lows of the school year. Wrestling with their conflicting identities as they move between boarding school life and home life, OFF COUNTRY will create a historic record of one of Australia's key Indigenous education pathways and a complex portrait of what it is to be an Indigenous child in Australia today.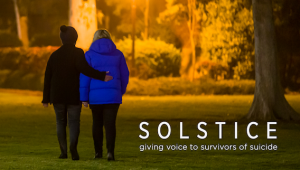 Solstice
When 15-year-old Mary Baker died by suicide her parents embarked on a journey to shine a light on the darkest night of their lives.
'Solstice' is a hopeful, determined and positive story of change that can come out of a most heartbreaking tragedy. Beginning with the story of Mary's parents, Annette and Stuart Baker, the film expands out to journey across Australia documenting the stories of those who are daily on the frontline in the battle for better mental health care – the survivors of suicide.
This film bravely steps into the gaping hole left when a person dies by suicide to begin conversations, unite communities and ignite positive change.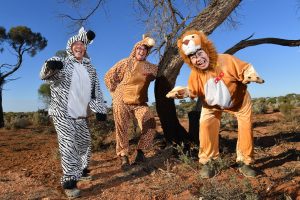 The Art of Giving
The Art of Giving tells the story of six charity workers dedicated to helping children in need, driven by the belief that no matter who you are or what you have, it is possible to make a difference to a life that isn't your own. Taking place over a year, the film follows their tireless fundraising, noting what they give, how they make choices, the challenges they face, and what they receive in return. Through them, the broader issues of volunteering and donating are explored. Their fundraising year culminates in the reward of a crazy ten-day road trip across outback Australia with the famous Variety Bash. The samaritans let their hair down, celebrate hitting their targets, and catch a glimpse of some of the children they have helped. At the end of the road, they return to ordinary life, and start the next 365-day fundraising cycle, if they choose to do it all again. We all make choices about what we give. The Art of Giving explores the psychology of charity and the rewards of giving.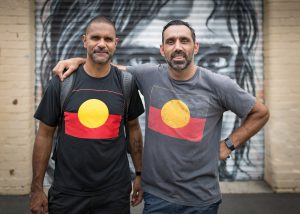 The Australian Dream
he Australian Dream is a documentary that uses the remarkable and inspirational story of Indigenous AFL legend Adam Goodes as the prism through which to tell a deeper and more powerful story about race, identity and belonging. The film will unpick the events of the 2013-15 AFL seasons and ask fundamental questions about the nature of racism and discrimination in society today. Walkley award-winning writer Stan Grant and BAFTA award-winning director Daniel Gordon join forces to tell this remarkable story of one of the most decorated and celebrated players in AFL history. A man who remains a cultural hero; the very epitome of resilience and survival, who continues to fight for equality and reconciliation.
The Museum of Nasty Women
Nasty Women celebrates women throughout history who managed to really piss people off. From composers to revolutionaries, scientists to emperors, political firebrands to murderers, this virtual reality documentary experience will smash the cookie-cutter idea of woman-ness as it has been defined throughout history.
The women, who until now have been banished to the margins of the history books, will finally speak for themselves. Their stories are diverse and difficult. They flourished under adversity, failed, defied and adapted, and often enjoyed their lives way too much for the comfort of those around them. Their bravery and distinction was too threatening to win the recognition of history's conquerors, but today, at last, with glorious wit and style, they will be celebrated.
Nasty Women uses the device of a decrepit and crumbling 'Museum of Nasty Women' that comes to life and is rebuilt as a glorious monument to these women, as the user explores the building and stories within.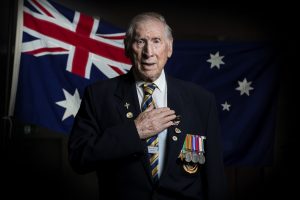 This Story – WWII Documentary Series
This Story's WWII Documentary Series aims at allowing WWII Veterans, through their own personal expression, to share stories of their lives during WWII, life after the war and the lessons they have learnt. We will interview Veterans within their homes or residential care facilities, allowing them to share stories of their youth, service and civilian life. The interviews in short form (30 min approx.) will be made available to the general public through the Queensland State Library. The more significant project sees the emulsion of these interviews into a feature-length documentary aimed at film festivals and exhibition formats in the wider global community.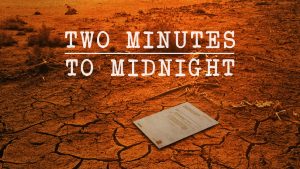 Two Minutes to Midnight
The Doomsday Clock, established by atomic scientists in the shadow of WW2 nuclear warfare, summates leading academic thinking into a single expression: how close to global destruction (midnight) are we?
Every year the hands move; historically the '62 Cold War Cuban missile crisis was the closest. In 2018 the clock returned to the same position: 2 Minutes to Midnight – fuelled by nuclear weapons rhetoric between major superpowers and unchecked social media.
Modern nuclear weapons are 100's of times the magnitude of those first used in the 1940s. This mini-series and VR experience distils historical experience with modern scientific and geopolitical knowledge and then takes us to an unimaginable future: a modern use of nuclear weapons.
We visit all four corners of the globe, bringing science into perspective through human portraits of survival: from day zero to years beyond, we demonstrate how airborne radiation and nuclear winter present threats to the planet and to humankind.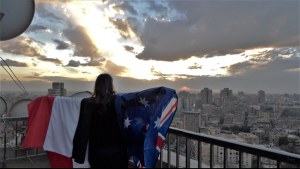 My First Time Home
My First Time Home is a feature length documentary film about religious and gender tolerance, self-discovery and seeking 'home'. The film looks through the eyes of three young Australian-Egyptians as they embark on the journey of visiting their country of origin, Egypt – some for the first time. The film explores how the youth, who are a mix of both Christian and Muslim, reconcile both their religious and gender differences while exploring their sense of self. Through the interweaving of different characters and stories, the film provides a timely discussion of how religion and gender can connect us to our common humanity and our sense of home.
5 Year Grandma
After losing my Mum, I was cut off from her side of the family and grew up ashamed of my culture. I desperately tried to assimilate into Australian culture. I did assimilate; at the cost of completely ostracising my own. This documentary is the impact of that narrative. What happens when we tell immigrants and people of colour to assimilate all or nothing into the "Australian way of life" and how my Grandma helped me reconnect my culture.
Echoes
Echoes" is an epic musical journey through the red dirt of northern Western Australia, drawing together the many threads that tell a story of reconciliation through the power of music and how it connects us all. The film counterpoints this trek with a retracing of Tura New Music's impressive history. We tour with an impassioned but disparate assemblage of renowned musicians, including iconic Broome musician Stephen Pigram, didjeridoo-player Mark Atkins, violinist Erkki Veltheim and other luminaries of the new music world through the immense Kimberley to communities that have invited them there year after year. The film explores the sonic journey of Tura's Artistic Director Tos Mahoney and a group of artists who find themselves at the heart of a unique innovative movement that has sustained a prolific flow of musical events across the country over 2 decades. What we end up with is a revealing tapestry woven around tour stories, performances and community.
How to Capture a Prime Minister
The year is 1976 and Prime Minister Malcolm Fraser finds himself held prisoner by a hostile crowd besieging the theatre where he's the guest of honour. 40 years later, filmmaker Gary Newman tracks down the culprits and invites the former PM to bury the hatchet with his captors. As the film weaves its story, audiences learn how the modern Liberal Party evolved by stealth, from a true 'liberal' party that defends rights and freedoms, to a reactionary conservative party that willingly denies basic human rights to those seeking asylum.
River
Rivers are the arteries of our planet, and the means by which humanity continues to thrive and survive. By looking at the profound impact river systems have had in shaping human history, this film seeks to shift perceptions around the urgent threats which have been mounting towards the world's great rivers in the last century: reckless pollution, irresponsible water wastage, and damming driven by corporate and political greed. Beyond these immediate threats to the health and quality of rivers around the world, this film seeks to change perceptions and help audiences understand the true threat of climate change – and the tipping point we have found ourselves at as a species.
The Home Front
This film explores the plight of Australia's modern war veterans, taking viewers on a journey of discovery into a world all too often filled with darkness, depression, PTSD, homelessness and suicide.
The film will allow our vets to tell their own stories (anonymously where necessary). They will be supplemented by the stories of their families and loved ones. And their problems will be examined by experts and illustrated with real examples.
Our modern veterans are tragically over-represented in our homeless and in our suicides. One in every 20 of Australia's homeless are veterans.
Ex-servicemen under 30 have a suicide rate more than twice that of the national average.