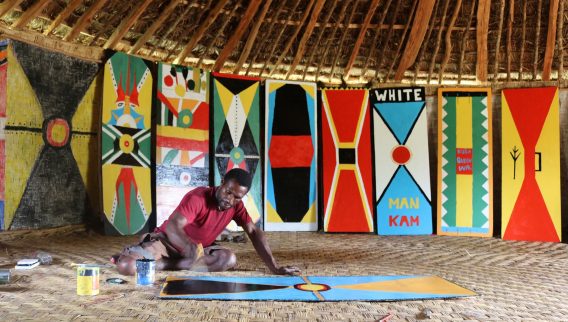 PUBLISHED19 Dec 2019
15 New Documentary Projects – December 2019
As the year comes to an end, we are thrilled to welcome a range of new documentaries being from across our impact areas!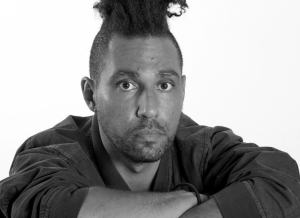 Bridge Man
This is the story of a man who tries, through his art, to bring together two wildly conflicting cultures. Eric Yuri Yal Bridgeman was born to Papua New Guinean and Australian parents. Having lived most of his life in Brisbane, Eric is a gregarious rising star in the contemporary art world. His work is notoriously sassy, camp and racially charged. For ten years he's been building a meaningful collaboration with his PNG family, creating artwork that unpacks his cultural narrative. A major commission by the Biennale of Sydney will see Eric bring his cousins to Australia for the first time. While building a traditional Haus on Cockatoo Island to stage ceremonies and performances, Eric will bring together the worlds he has been bridging all his life.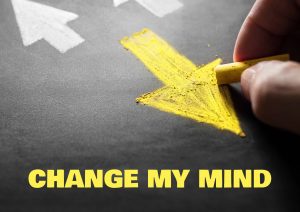 Change My Mind
Arguing with another adult is one thing – but how would you fare when faced with the impassioned pleas of a child?
It's said that by the age of 35, our opinions on most social issues are fixed. We are holding fast to deeply set values concerning race, gender, politics and religion. Our daily existence is shaped by a lifetime of habits and immovable boundaries – But what if you met a child with the power to change your mind?
The lives of 8 ordinary adults will be turned upside down for 48 hours and perhaps forever as they are asked to challenge a preconceived notion by a child/teen activist (8-16). We will watch as deeply imbedded beliefs are torn apart by some of the youngest but most passionate people in the world and we will join them as they learn more about their cause through the eyes of adults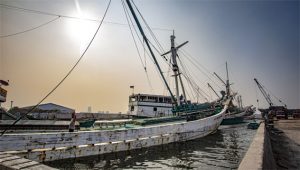 Freedom Street
This is the harrowing story of Joniad, Ashfaq and Azizah, three refugees who have been stuck in Makassar, Indonesia for several years as a result of Australia's border policy. There are currently around 14000 refugees in Indonesia and every day their hopes for resettlement are diminishing. Freedom Street presents the refugees' stories while deconstructing Australian policy in a series of conversations with various experts. The experts provide insight into Australia's long history of border control and Australian-Indonesian relations which serve to contextualise the struggle of our three protagonists as they look towards an uncertain future. The documentary highlights the cost of Australia's undemocratic policies both on the refugees and the Australian taxpayer while urgently sounding the alarm for meaningful and humane solutions to an ever-worsening issue.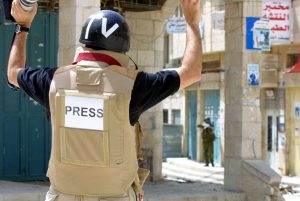 Hurt: The high price of being a journalist in the digital world
Journalism and journalists are under attack. They go to war every day: they live and work on a 24-hour frontline that poses multiple risks to their mental health. War has come to them: "Fake news". Social media abuse. Trolls. Governments and organisations that mislead, lie and sue. Digital overload. The lack of public trust. Diminishing press freedoms. Journalists were once seen as neutral observers, whether on the battlefield of war or politics. Not anymore. The film questions the day-to-day ethical challenges faced by reporters as they grapple with the legacy of trauma and recover from its life-changing impact whilst doing the job they love. If we lose journalists then democracy itself is under threat.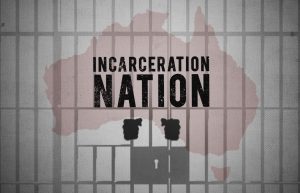 Incarceration Nation
Australia was founded with a clear purpose, to create a prison island. 230 years later, our incarceration rates are amongst the highest in the world, costing our nation billions of dollars. But the most devastating cost is the erosion of the culture, values and wellbeing of our First Nations Peoples.
Incarceration Nation reveals the systemic injustice and oppression of Aboriginal and Torres Strait Islander people that has created an Internationally recognized human rights catastrophe. Aboriginal and Torres Strait Islanders are amongst the most incarcerated people in the world – 3% of the population and 27% of prisoners. We are in the midst of a new convict era. Incarceration Nation will put the justice system on trial.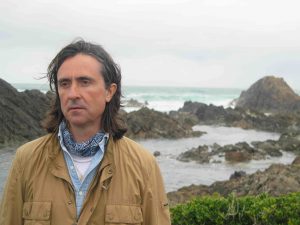 Lemnos: Heroes Behind Gallipoli's Frontline
Archaeologist Neil Oliver discovers the extraordinary story of a Greek island in the Aegean and its pivotal role in the Gallipoli Campaign of 1915. His exploration of the wartime history of Lemnos reveals his own surprising and deeply moving connection to this island. Few people are aware that Lemnos served as the base for the Allied campaign against the Ottoman Empire. The islands became M*A*S*H* for the Gallipoli peninsula where medical procedures were pioneered in make-shift conditions under challenging environmental extremes.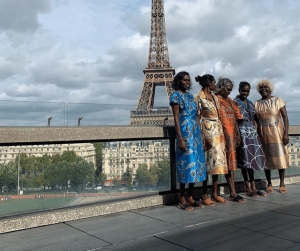 Maningrida Couture
In late September 2019, five Arnhem Land women – aged 30 to 50s who speak English as their 4th language – packed up their handmade fabrics, drove eight hours to Darwin and bought shoes for the first time.
The following day, they left Australia for Paris. Invited by the Australian Embassy to exhibit their latest fabric collection in the world's fashion capital during the world's biggest Fashion Week, the artists of Maningrida's Bábbarra Women's Centre crowdfunded their way to the French capital to open their exhibition.
In France, they have also undertaken a fashion shoot with Vogue, participated in a private pattern making workshop with leading fashion designer Martin Grant, held a discussion at the world's leading Indigenous Culture Museum MQB, taken a trip to a Normandy Chateau, and have been experiencing a way of life a world away from the only cultures they know.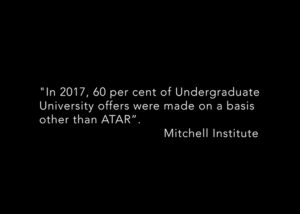 More Than Just A Number
This documentary examines the rote memorization methodology of schooling and the outcome when all this culminates with one score that defines 13 years of school.
It's the morning ATAR scores will be received by all year 12 students in Victoria. Jordy has recently decided on a course she wants to study and she needs a 75-80 score. Nervously she checks her phone to receive her score. It's nowhere near the score she needs and it's devastation all around. Jack is currently debating if he actually needs an ATAR score at all since his dream is to become a musician. Jack will go on a reconnaissance mission to explore the alternatives available to him and along the way he will talk to fellow students who will explain how the stress of exams has affected their mental health.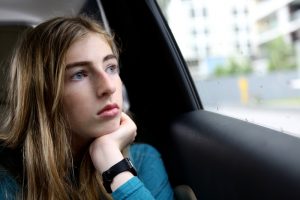 The Dreamlife of Georgie Stone
Filmed over 10 years, Dreamlife is a 20 minute short that leads us into the elliptical memories of Georgie Stone, one of the world's most dynamic trans-kid activists, as she changes laws, affirms her gender and for the first time, gains control of her own story. Georgie is a pioneer of a new generation in trans-history. From the age of nine she led a legal, media and personal battle to change Australian laws so that she, and every other trans-kid, had the choice to live as their true gender. If her first 18 years are any indication of her future, we have no doubt that Georgie's life will be an incredible story to witness, learn from and tell.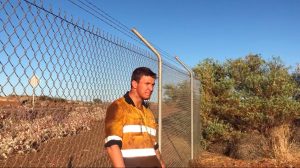 The FIFO Documentary
he FIFO Doco is a hosted pursuit on many roads to discover the important social impact stories surrounding the resource sector. Are our fellow country men and women achieving the Australian dream from making the FIFO sacrifice and if so at what price? Genuine, inspiring and heartbreaking stories straight from the heart of FIFO workers who talk candidly to our host in the car to and from the airport.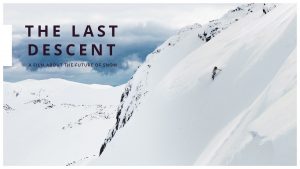 The Last Descent
The Last Descent is a feature documentary film that looks at the future sustainability of snow and snow sports. Exploring the impact of climate change on mountain regions around the world. Whilst, highlighting the positive action that is being undertaken to plan for a more sustainable future in the mountains. And, covering the relationship between people and snow. Starting the journey in Australia, then traveling to North America and Europe.
We look at how communities and industry are preparing for an emissions free future. Moving onto the tropical glaciers of Ecuador. That are disappearing faster than any on earth. Looking at how these glaciers are a glimpse at a future where we could be making our last descent. The film shows local people around the world using positive action and ideas to plan for a more sustainable future in the mountains. Featuring breathtaking natural imagery and emotive storytelling. Paired with amazing snow action from some of the world's best athletes.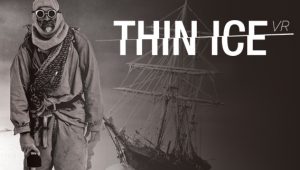 Thin Ice – VR
In 1914, polar explorer Sir Ernest Shackleton led an ill-fated expedition to be the first to cross Antarctica coast-to-coast. The events that transpired form one of History's greatest stories of leadership and survival. When modern day adventurer Tim Jarvis AM recreated the famous events of Shackleton's voyage, he discovered that climate change has drastically impacted the region.
Thin Ice VR is set to deliver the most compelling and immersive film experience ever produced on the subject of climate change. Follow in the footsteps of Shackleton and Jarvis with this world-first 20 minute historical re-creation documentary VR experience being developed in Adelaide, Australia. Thin Ice VR offers a highly personal experience and literally put its audience in the centre of the story. It will leave viewers in no doubt about the devastating effect of climate change and the effect that it has had on the Antarctic region over the last 100 years.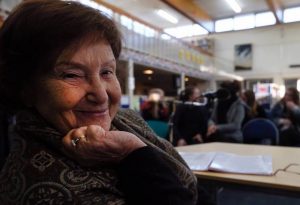 To Sing, To Listen
'When our yearning for food became unbearable, we sang.' Guta Goldstein is an 89 year old Polish Jewish survivor and educator of the Holocaust, who since 1949 has lived in Australia. 75 years after she learned and sang them, Guta has kept alive a repertoire of over thirty songs from the Łódź ghetto that she continues to perform in private. As a child in the ghetto, the songs gave Guta distraction, hope, and entertainment. In the camps, they became a way to focus, process experiences, to come to know others, and finally to retain a sense of humanity.
In August 2020, Guta will return to the city of her birth, 75 years after liberation from Auschwitz and in her 90th year, to perform in public the songs with the Children's Choir of Łódź. Guta's story is importantly 'new' to tell; it expresses her testimony through song, rather than spoken words. A film about memory, survival, and the power of music to sustain.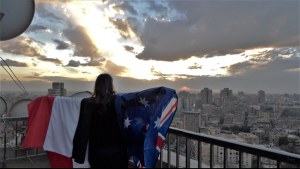 Unbroken – The Jelena Dokic Story
This is not just a tennis story. It's the story of Jelena Dokic's survival, of her overcoming extraordinary odds, and of her ultimate triumph in the face of poverty, bullying and extreme brutality. It's about how she survived as a refugee, twice. How she survived on the tennis court as she ascended to become world No.4. But most importantly, how she survived the unimaginable abuse by Damir Dokic, her violent father and manager. The man whose love she craved most. It's a story of growing up – never being alone, but always lonely.
Ultimately, it's the story of how the tennis world and a nation of fans chose to look away when Jelena needed them most. The question is…why?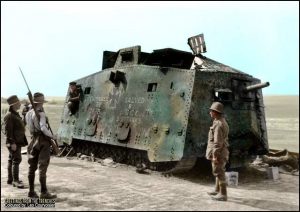 Waltzing Mephisto
APRIL 24th 1918 – Utilising 15 A7Vs, the Germans capture the village of Villers-Bretonneux. But amidst the battle one A7V 506 Mephisto is trapped in a shell crater & abandoned. Discovered 3 months later still behind enemy lines, it becomes the obsession of the AIF's 26th Battalion Commanding Officer who meticulously plans to trophy the disabled tank. Yet although their heist is successful, Allies also have big eyes for his unique prize.
The documentary, follows the evolution of Germany's A7V 'Sturmpanzawagon' tank program from conception and design by Army Engineer Joseph Vollmer, its deployments during the 1918 German Spring Offensive plus Mephisto & crew's ill-fated battle at Villers-Bretonneux. It also traces Queensland's 26th Battalion from enlistment, deployments in Gallipoli & on the Western Front, their salvage mission of Mephisto & its eventful journey back home to Queensland, Australia, where it still is today, the sole surviving German WW1 tank in the world